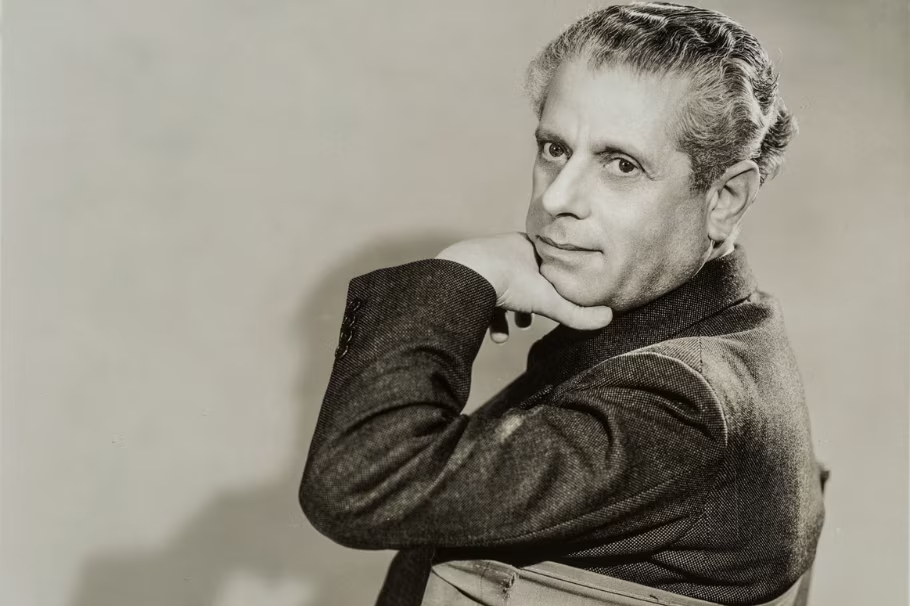 "A Theater that Brings Joy Back to People": 150 Years Max Reinhardt
Max Reinhardt in the director's chair. Stiftung Stadtmuseum Berlin/Collection Max Reinhardt/Leonhard M. Fiedler (Reproduction: Friedhelm Hoffmann, Berlin)
November 29 | 7 PM
Please RSVP here
About the Event
In the fall of 2023, the theater world marks the 150th anniversary of the birth and the 80th anniversary of the death of Austrian theater and film director Max Reinhardt, who created a veritable theater empire at the beginning of the 20th century. He has been called the first modern director, revered as a magician of theater and described as the epitome of an impresario of international appeal, whose work radiated from Berlin and Vienna to Salzburg and the United States.
In 1920, shortly after the end of the First World War, Reinhardt achieved a stroke of genius with the performance of Hugo von Hofmannsthal's play Jedermann at the Domplatz in Salzburg: With the participation of the best of his ensembles and in front of the imposing backdrop of the cathedral, he created Salzburg's traditional play with the impressive Spiel vom Sterben des reichen Mannes ("Play of the Dying of the Rich Man") and at the same time founded the Salzburg Festival.
Reinhardt, who had acquired Schloss Leopoldskron in 1918, was not only a visionary director, but also a skilled strategist who gave the Salzburg Festival international appeal. In 1937, the antisemitic mood increased and the looming catastrophe could already be felt. In the same year, Reinhardt departs for Hollywood. In March 1938, Austria was annexed to Nazi Germany. Reinhardt was not to return from American exile. In October 1943, impoverished and deprived of his artistic home, he died in a New York hotel and is buried at Westchester Hills Cemetery-Stephen Wise Free Synagogue Cemetery.
Hybrid Reading: Sunnyi Melles, Leonille Wittgenstein, and Constantin Wittgenstein
Celebrated Swiss-Hungarian actress Sunnyi Melles and her daughter Leonille Wittgenstein will read writings and contemporary documents to trace the eventful life journey of this extraordinary director. The program will be enriched by photos and video clips of Max Reinhardt's life and work, as well as sound design by Sunnyi Melles' son Constantin Wittgenstein.
The hybrid reading will be followed by an artist talk with Sunnyi Melles and Dr. Helga Rabl-Stadler, i.a. former President of the Salzburg Festival (1995-2021).
About the Participants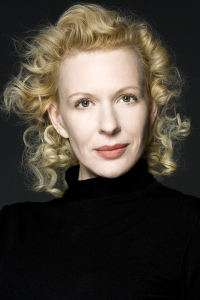 Sunnyi Melles is regarded as one of the most exceptional actresses and multitalents in the German-speaking world and beyond. Already during her training at the Otto Falckenberg School in Munich, she became an ensemble member of the Munich Kammerspiele. She has enjoyed great success on the theater stage, but has also appeared in various film and television productions. Among her many notable theater performances is her role as Buhlschaft in Hugo von Hofmannsthal's Jedermann at the Salzburg Festival (1990-1993). In addition to her theater work, Sunnyi Melles has appeared in numerous films, such as Wolfgang Glück's "1938" (nomination for Best International Feature Film at the 1987 Academy Awards) as well as in the TV crime series "Vienna Blood" (2021) by Robert Dornhelm. Recent film work includes "Triangle of Sadness" (2022), directed by Ruben Östlund, winner of the 2022 Golden Palm at Cannes Film Festival and the European Film Awardw. The film was nominated for three Academy Awards in 2023 (Best Picture, Best Director, Best Original Screenplay). Sunnyi Melles has received numerous prizes and awards and is a member of the Bavarian Academy of Fine Arts as well as the Swiss, Austrian and European Film Academies. She is a recipient of the Bavarian Order of Merit and received the prestigious Nestroy Award for Best Actress in 2005. Image Credits: Robert Recker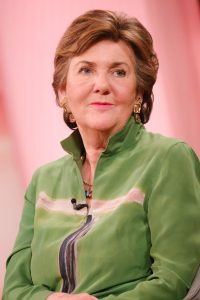 Dr. Helga Rabl-Stadler is an Austrian politician, entrepreneur, and former President of the Salzburg Festival from 1995 to 2021. She studied law, journalism and political sciences, and graduated as a Doctor of Law. After her studies, Dr. Helga Rabl-Stadler lived in Vienna, and worked as a journalist specialized in economy and domestic politics for the major Austrian newspapers Die Presse and Die Wochenpresse. Since starting her professional career, she has been a trailblazer for women in leadership positions, and was the first female leader of many positions she held: From 1974 to 1978, she was the first female journalist to write an editorial column for the daily newspaper Kurier. From 1983 to 2008, Dr. Helga Rabl-Stadler was co-owner and partner of the family business Modehaus Resmann in Salzburg and Linz. In 1983, she became a member of the Austrian Parliament for the party Österreichische Volkspartei (ÖVP) and from 1985 to 1988, she was the first female Vice President of the Salzburg Chamber of Commerce. From 1988 to 1995, she was the first female President and Financial Advisor of the Salzburg Chamber of Commerce, overseeing 250 employees. Dr. Helga Rabl-Stadler became the first female President of the Salzburg Festival in 1995, a position she held until 2021. During her tenure as President, a new festival building – the Haus for Mozart – was built, she created an efficient system for private funding for the Festival and introduced the biggest public screening series world-wide, which gives the inhabitants of Salzburg as well as tourists visiting the city the opportunity to see Festival productions on 40 evenings of the year. Image Credits: ORF Günther Pichlkostner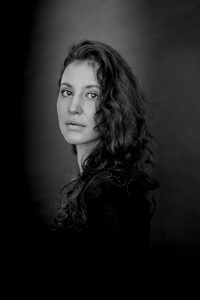 Leonille Wittgenstein (born August 19th, 1996) is a German/Swiss actress born in Munich, Germany. At the age of thirteen, she appeared in her first film Der Baader Meinhof Komplex ("The Baader Meinhof Complex") directed by Uli Edel. She attended the Munich International School where she took her first drama lessons, and graduated 2015. She then participated in the workshop City Academy in 2017. In the same year, she enrolled in a professional three-year acting school in Cologne: IAF (Internationale Akademie für Filmschauspiel) which she successfully completed in 2020. Leonille Wittgenstein is currently shooting a six-part German TV series about a Jewish family called Die Zweiflers, produced by Degeto Film, which will be released on ARD in 2024. She is playing the role of "Debbie" alongside Mike Burstyn, Mark Ivanir, Sunnyi Melles, Eleanor Reissa and Ute Lemper. Image Credits: Max Sonnenschein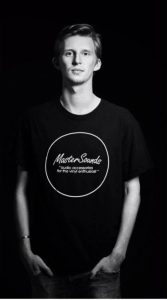 Constantin Wittgenstein, aka Wittgenstein, is a passionate DJ and music producer connecting body, mind, and soul through his eclectic music style. Starting piano at age five and mastering drums at 13, he found his love for electronic music by blending classical, house/techno, bossa nova, jazz, and rhythmic drumming techniques. With 10 years of production experience, Wittgenstein has released a range of music styles, from minimalist and experimental to house, dub, and techno. During his studies in Creative Music Technology at London Metropolitan University from 2015 to 2020, Wittgenstein immersed himself in numerous projects and collaborations. In 2018, he served as a music director, composer, and electrifying live performer.
Event made possible by the generous support of the Botstiber Institute for Austrian-American Studies