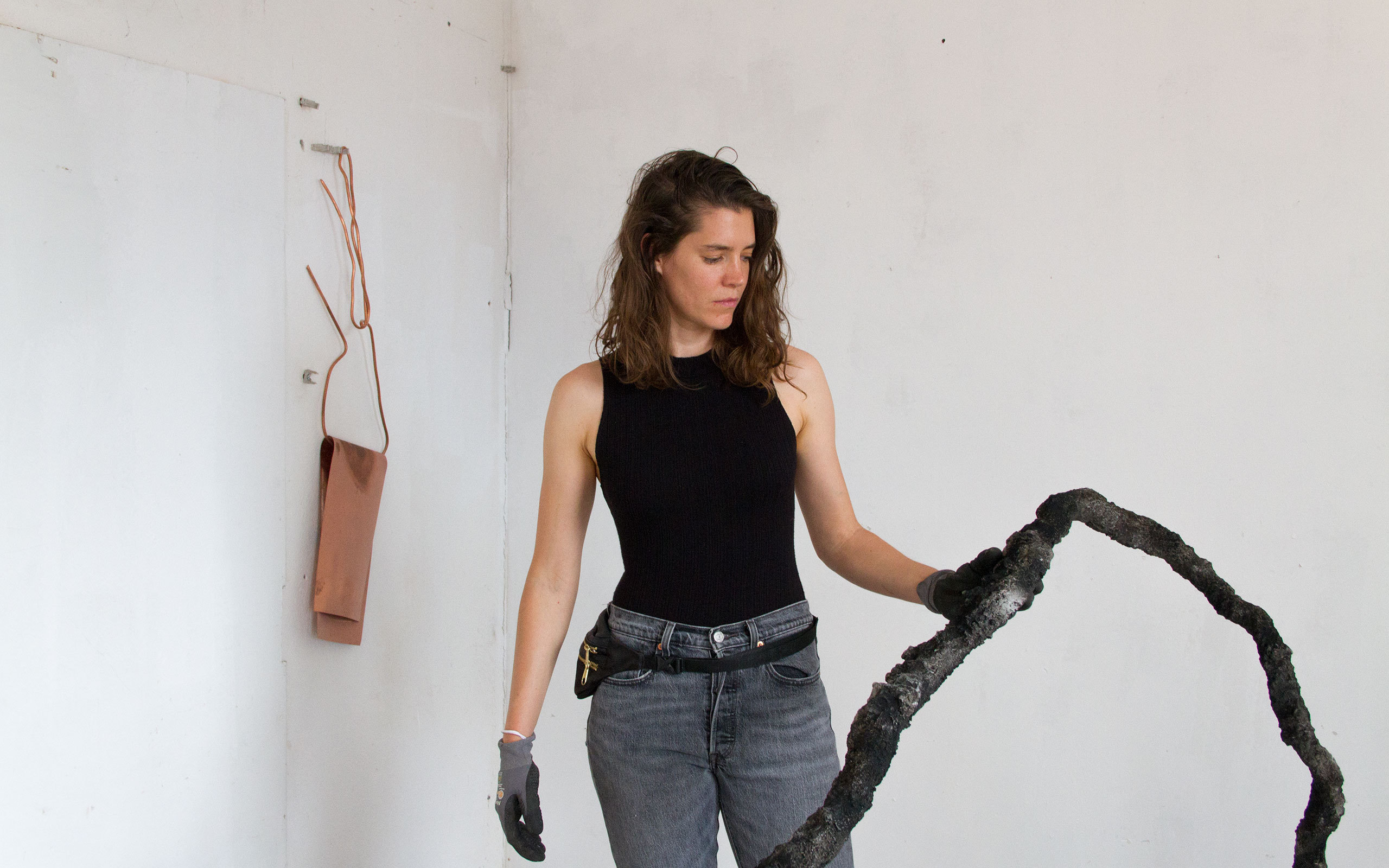 ACFNY Recommended | 2021 TRIENNIAL: SOFT WATER HARD STONE
October 28, 2021 – January 23, 2022
New Museum, 235 Bowery, New York, NY 10002
The ACFNY recommends visiting the New Museum's 2021 triennial exhibition: "Soft Water Hard Stone," featuring Austrian artist Angelika Loderer, on view October 28, 2021 – January 23, 2022.
The title of the 2021 Triennial, "Soft Water Hard Stone," is taken from a Brazilian proverb, versions of which are found across cultures:
Água mole em pedra dura, tanto bate até que fura (Soft water on hard stone hits until it bores a hole).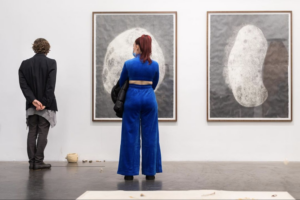 The proverb can be said to have two meanings: if one persists long enough, the desired effect can eventually be achieved; and time can destroy even the most perceptibly solid materials. The title speaks to ideas of resilience and perseverance, and the impact that an insistent yet discrete gesture can have in time. It also provides a metaphor for resistance, as water—a constantly flowing and transient material—is capable of eventually dissolving stone—a substance associated with permanence, but also composed of tiny particles that can collapse under pressure.
In this moment of profound change, where structures that were once thought to be stable are disintegrating or on the edge of collapse, the 2021 Triennial recognizes artists re-envisioning traditional models, materials, and techniques beyond established paradigms. Their works exalt states of transformation, calling attention to the malleability of structures, porous and unstable surfaces, and the fluid and adaptable potential of both technological and organic mediums. Throughout the exhibition, artists address the regenerative potential of the natural world and our inseparable relationship to it and grapple with entrenched legacies of colonialism, displacement, and violence. Their works look back at overlooked histories and artistic traditions, while at the same time looking forward to the creative potential that might give dysfunctional or discarded remains new life. It is through their reconfigurations and reimaginings that we are reminded of not only our temporality, but also our adaptability—fundamental characteristics we share, and that keep us human.
"Soft Water Hard Stone" is curated by Margot Norton, Allen and Lola Goldring Curator at the New Museum, and Jamillah James, Senior Curator, The Institute of Contemporary Art, Los Angeles (ICA LA), with Jeanette Bisschops, Curatorial Fellow, and Bernardo Mosqueira, ISLAA Curatorial Fellow.
The exhibition is accompanied by a fully illustrated catalog copublished by the New Museum and Phaidon Press Limited. Designed by Elizabeth Karp-Evans and Adam Turnbull of Studio Pacific, the catalog and includes contributions from Jamillah James, Margot Norton, Karen Archey, Eunsong Kim, and Bernardo Mosqueira, and features original interviews with all forty artists participating in the exhibition.
ABOUT

THE

TRIENNIAL
The New Museum Triennial is the only recurring international exhibition in New York City devoted to emerging artists from around the world, providing an important platform for a new generation of artists who are shaping the current discourse of contemporary art and the future of culture. The first edition was initiated in 2009 with "Younger Than Jesus," organized by Massimiliano Gioni, Laura Hoptman, and Lauren Cornell. The second Triennial, "The Ungovernables," was organized by Eungie Joo in 2012. The third Triennial, "Surround Audience," was organized by Lauren Cornell and Ryan Trecartin with Sara O'Keeffe and Helga Christoffersen in 2015. The fourth Triennial, "Songs for Sabotage," was organized by Gary Carrion-Murayari and Alex Gartenfeld with Francesca Altamura in 2018.
ABOUT ANGELIKA LODERER
Emerging from the histories of modernism, Angelika Loderer's (* 1984, lives and works in Vienna) work is also framed by the conditions of the present. On the one hand, she activates the performative power of the informe —agitating the modernist delineation between form and content. On the other hand, she is situated in a contemporary moment characterized by modes of living in which contingency becomes the norm. In this double context, Loderer has developed a body of work that incorporates contingency as a formative condition. Her work makes use of materials, processes, and display mechanisms that constantly perform and expose the object's internal balancing act in relation to an equally contingent spectator.
Loderer studied at the University of Applied Arts, Vienna (AT), at Wimbledon College of Art, London (UK) as well as at Hendrix College, Arkansas (USA).
Recent solo exhibitions include: 2020 'Night Pieces' at Sophie Tappeiner, Vienna (AT); 2019 'Pretend to be Fine', Kunstfenster Gnas, Gnas (AT); 2018 'Poems to Gadgets' at Grazer Kunstverein, Graz (AT); 2017 'Quiet Fonts' at Sophie Tappeiner, Vienna (AT); 'Angelika Loderer' at Secession, Vienna (AT); 2016 'Animate' at Salzburger Kunstverein, Salzburg (AT); 2015 'Coming in Pieces' at Dortmunder Kunstverein, Dortmund (DE).
+++
Image credit: Cover image (c) Matthias Bildstein, Second image (c) Scott Rudd