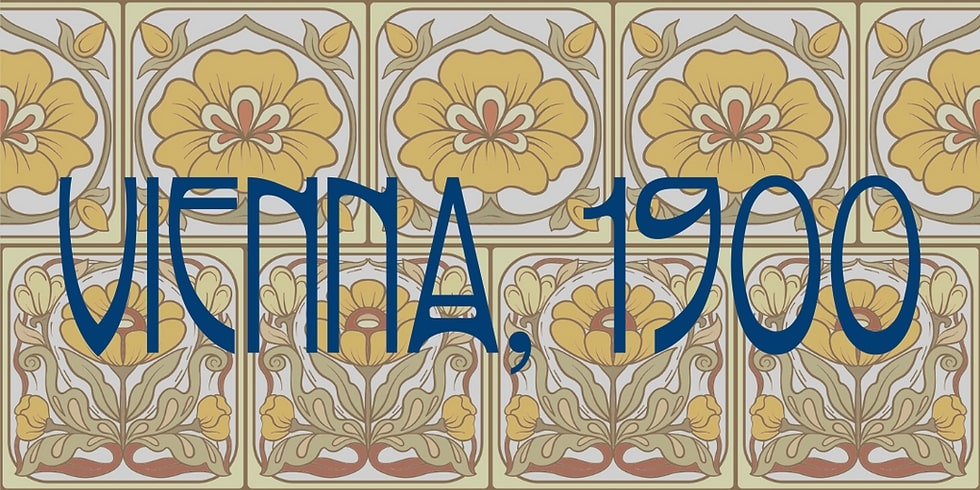 ACFNY Recommended | Concert: Israeli Chamber Project / Vienna, 1900
May 7 | 7:30 PM
The world's foremost arts capital is at a crossroads, as tradition and modernism collide to produce some of the most passionate and personal music ever written. Clarinetist Charles Neidich joins the ensemble for this intimate evening of chamber music at the elegant Kosciuszko Foundation.
PROGRAM
Erich Korngold Much ado about Nothing Suite for Cello and Piano
Alexander Zemlinsky Trio for Clarinet, Cello, and Piano, Op. 3 in D minor
Alban Berg Four Pieces for Clarinet and Piano, Op.5
Johannes Brahms Trio for Clarinet, Cello, and Piano, Op. 114 in A minor
Charles Neidich, Clarinet
Michal Korman, Cello
Assaff Weisman, Piano
ABOUT THE ISRAELI CHAMBER PROJECT
Now in its second decade, the Israeli Chamber Project is a dynamic ensemble comprising strings, winds, harp, and piano, that brings together some of today's most distinguished musicians for chamber music concerts and educational and outreach programs both in Israel and abroad. It was named the winner of the 2011 Israeli Ministry of Culture Outstanding Ensemble Award and 2017 Partos Prize in recognition of its passionate musicianship, creative programming, and commitment to educational outreach.
Based both in Israel and in New York, the ensemble was created as a means for its members to give something back to the community where they began their musical education and to showcase Israeli culture, through its music and musicians to concert goers overseas. Among its members are prize-winners at the Tchaikovsky International Competition in Russia, the Borletti-Buitoni Trust Award, Avery Fisher Career Grant, and the Gaspar Cassado Cello Competition.
"The Israeli Chamber Project is that rarest of creatures: a band of world-class soloists that is not a muster of peacocks, but a hive mind in which egos dissolve and players think, breathe and play as one." Time Out New York
Find out more about the event and buy tickets here.