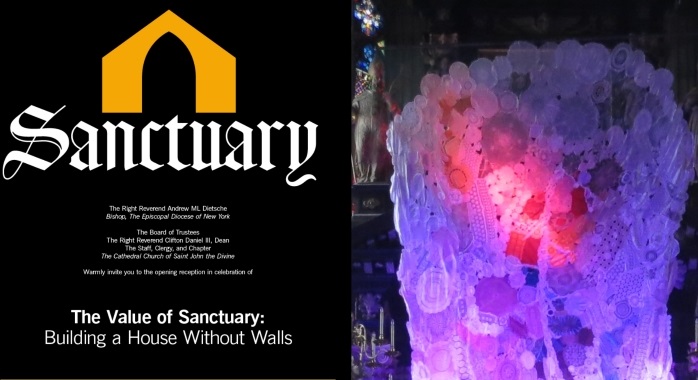 ACFNY RECOMMENDED l EVA PETRIČ: COLLECTIVE HEART
The Vienna and New York-based artist Eva Petrič has been invited to participate in the prestigious art exhibition at the Cathedral of St. John the Divine in New York City. Titled The Value of Sanctuary: Building a House Without Walls, the exhibition will feature more than thirty renowned artists including Kiki Smith, Francis Cape, Louise Bourgeois, LaToya Ruby Frazier, Cassils, Robert Longo, Tomas Van Houtryve, Jenny Holzer and others. Eva Petrič will exhibit her monumental lace art piece Collective Heart. Originally created for the St. Stephen's Cathedral in Vienna, the piece is made from over a thousand recycled vintage doilies.
Exhibition Opening | February 14, 6 p.m. – 8 p.m.
>>Details
ABOUT
Eva Petrič, born in Slovenia, lives in New York, Vienna, and Ljubljana. She works in photography, video, performance and installation.
VENUE
Cathedral of St. John the Divine
1047 Amsterdam Ave, New York, NY 10025