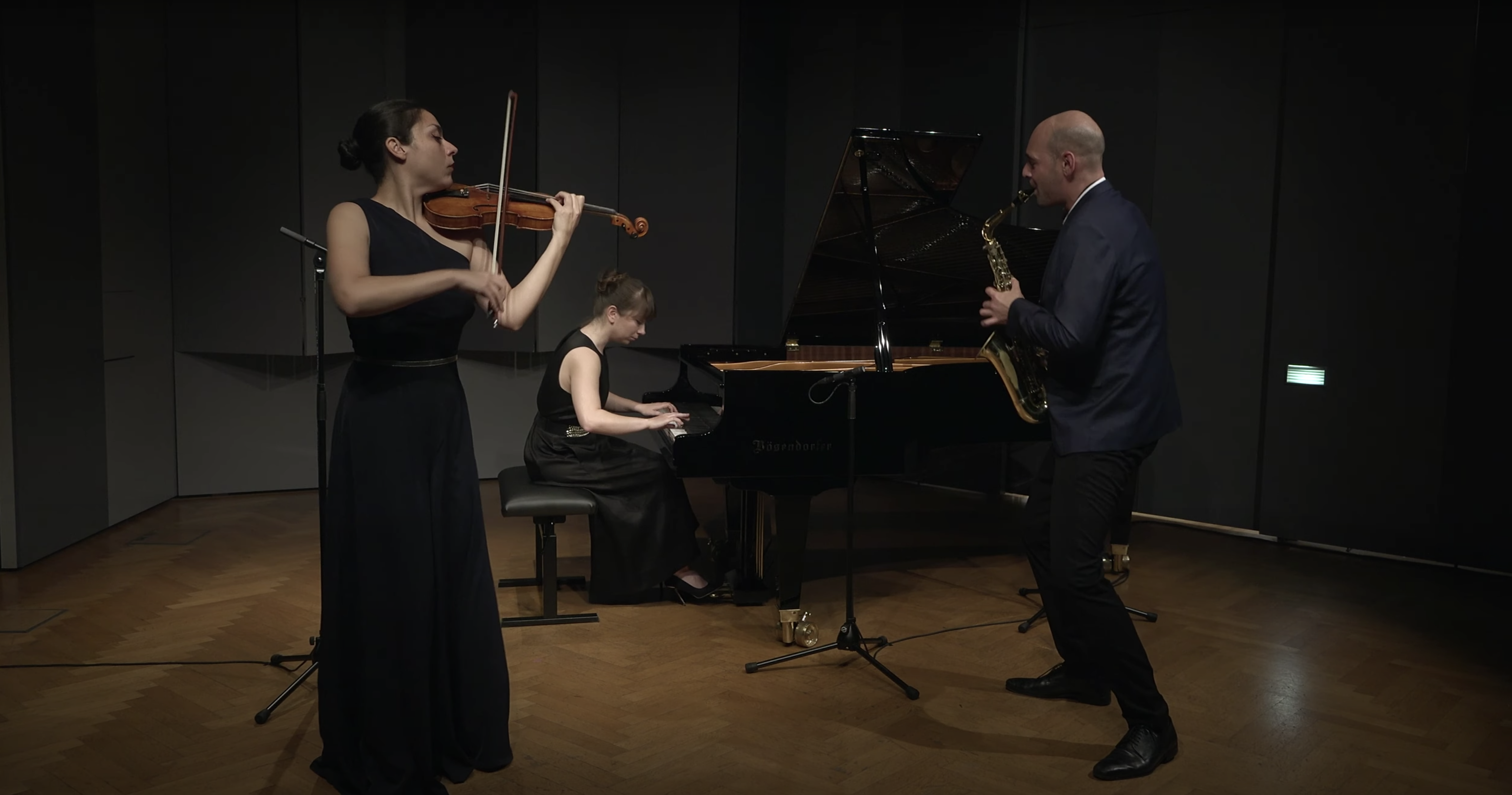 ACFNY Recommended | Trio KlaVis Concert
October 26, 2021
Virtual Concert
On the occasion of Austrian National Day 2021, the ACFNY invites you to tune in for a 4-part classical performance by Trio KlaVis, which will be available to watch here on October 26. This chamber-music ensemble breathes new life into some of Austria's most well-known composers.
PROGRAM
0:00 Österreichische Bundeshymne (Austrian National Anthem)
1:23 Introduction
2:38 Traubensaft (Grape Juice) – Miha Ferk
6:46 A Little Blue Danube Waltz – Aleksey Igudesman/Johann Strauss Sohn
ABOUT TRIO KLAVIS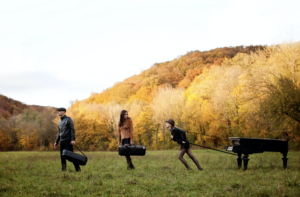 Trio KlaVis has established itself as an exceptional new chamber-music ensemble, attracting international attention with its unique sound and impressively diverse repertoire. As pioneers of this formation, the trio passionately engages with any style or era they find close to their hearts – from the classical and romantic era of Mozart and Brahms, or the Second Viennese School of Schoenberg and Krenek, to original works inspired by ancient folk melodies and new jewels of the 21st century by living composers.
Trio KlaVis are determined to expand the existing repertoire for piano, violin and saxophone trio. They regularly premiere original compositions by acclaimed composers, as well as their own compositions. Their devotion can be felt through the fact that they give all performances from memory, internalizing the music before offering it to the audience.
In 2015, the ensemble received the Austrian Federal Chancellery Scholarship for Music and was awarded the Bank Austria Art Prize that same year. In 2016 the trio released their debut album "Geography of Sound" with Orlando Records, a compilation of classical works with folk music influences from all over the world.
ABOUT AUSTRIAN NATIONAL DAY
On October 26, 1955, the Austrian Parliament passed the constitutional law on permanent neutrality, which has been celebrated as the Austrian National Day since 1965.
+++
Image credit: Julia Wesely