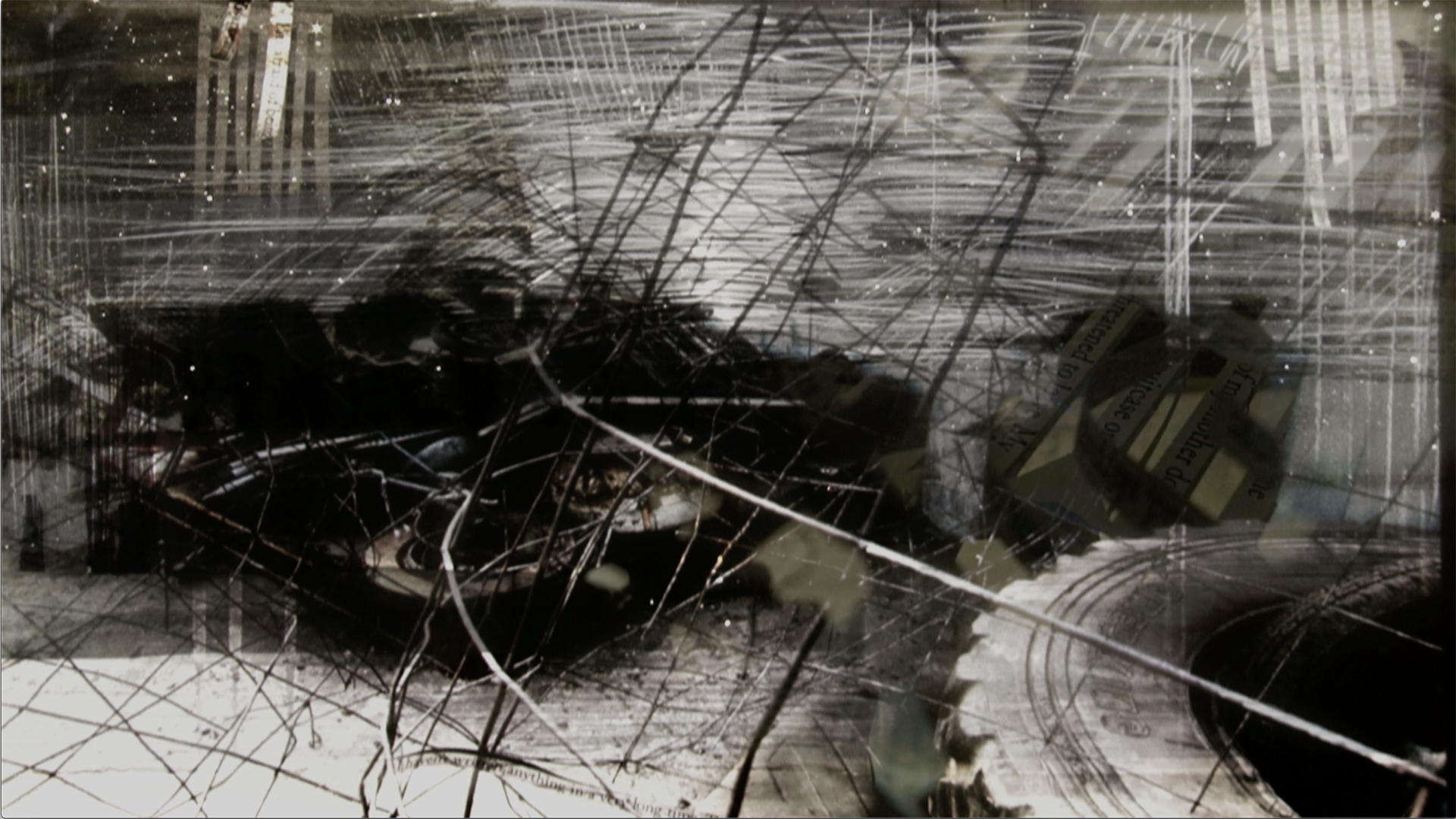 ACFNY SUPPORTED | DILATE ENSEMBLE AT EARTH DAY ART MODEL
…World Through The Windows
Join us in celebration of Earth Day for an online performance of Dilate Ensemble on April 22 at 2pm ET.
Earth Day Art Model is a global telematic event held on International Earth Day. The festival highlights current artistic perspectives that range from scientific observation to creative works of music and intermedia. This year's theme, World Through Windows, serves as a metaphor for the myriad of panes, both physical and imagined, through which our world is perceived, particularly in this time of the pandemic.
Dilate Ensemble consists of Carole Kim (S. California), Gloria Damijan (Vienna), Jon Raskin (N. California), Luisa Muhr (NY/Vienna), and Scott L. Miller (Minnesota). This audio-visual band explores virtual spaces. The band met while rehearsing as part of Sarah Weaver's NowNet Arts Lab Ensemble.
As part of her under-the-kitchen-table installation series visual artist, Carole Kim works with the whole ensemble to take improvisation to the next level.
ABOUT THE MUSICIANS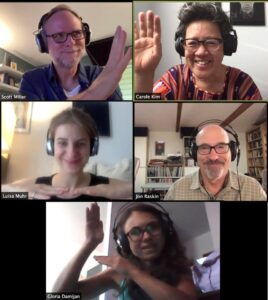 Carole Kim is a media artist with a focus on video projection for multimedia installation, performance and photography. Her work has been presented in a wide range of contexts including experimental music, theater, art, dance and site-specific installation. She is grateful for an ever-expanding community of collaborators across disciplines energized by a process of exploration in the moment.
Gloria Damijan studied piano and music pedagogy at Music University Vienna with a focus on contemporary music and free improvisation. Performances in Vienna, Berlin, Lisbon, Brasil.
Minnesota composer and electronic musician Scott L. Miller is best known for his electroacoustic chamber music and ecosystemic performance pieces, his music is characterized by collaborative approaches to composition, exploring performer/computer improvisation. He is a Professor of Music at St. Cloud State University and Director of Recordings for the Society of Electro-Acoustic Music in the U.S. (SEAMUS).
Luisa Muhr is a multi-lingual, multi- and interdisciplinary performer, improviser, director, installation artist, sound artist, and theater maker, originally from Vienna (Austria), who lives and works in New York. She specializes in performance, vocal, movement, installation, sound, and theater arts.
Jon Raskin has been a member of Rova Saxophone Quartet, exploring the relationship of improvisation and composition, developing the language of ensemble music and researching linguistic possibilities of the saxophone. He has performed and/ or recorded with Anthony Braxton, Fred Frith, Sam Rivers, Tim Berne, Phillip Johnston, Leo Smith, Frank Gratkowsi, Phillip Greenlief and Henry Kaiser.
Image credit: Carole Kim