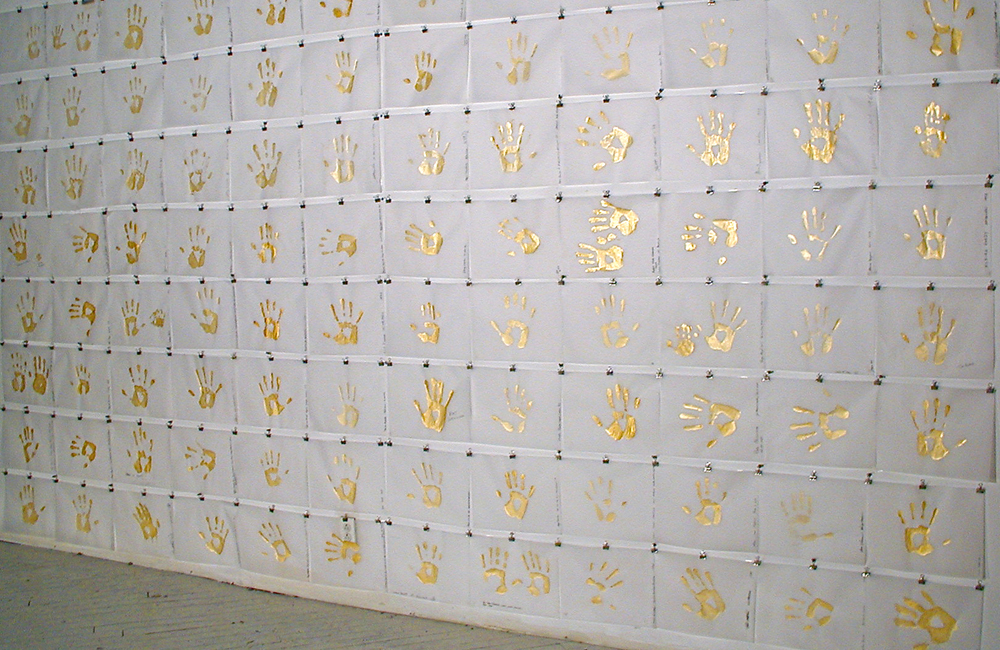 ACFNY SUPPORTED | Interactive Project "Gold Hands for Democracy" in support of Ukraine
Visual artist Nicola Ginzel relaunches her interactive project "Gold Hands for Democracy" and extends it until JUNE 30. The artist's idea is to collect gold handprints from passersby who wish to show their solidarity with Ukraine.
The project's intention is to illuminate the positive traits of humanity by using the symbol of the hand as a catalyst. It seeks to blur the line between nationality, ethnicity, race, religion, and gender as each participator leaves his or her handprint in gold on a sheet of 14"x 11"vellum. The color gold is chosen for its reference to divinity, truth, and higher consciousness.
Nicola Ginzel has gathered gold handprints before – you can see the results of this previous project on her website and Instagram @goldhandsfordemocray. Find out more about the project and Nicola Ginzel's biography.
For further information on how to participate as well as the exact dates and locations of this artistic project which runs until the end of June, please follow artist Nicola Ginzel under @goldhandsfordemocracy on Instagram!

This is a EUNIC Cluster New York event supported by:
Consulate General of Portugal in New York