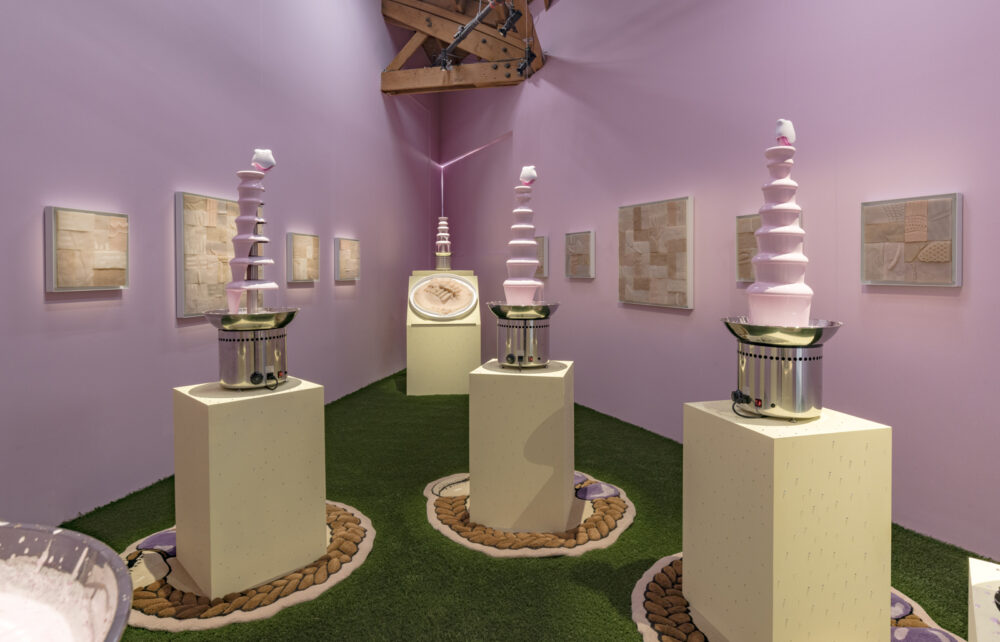 ACFNY Supported | ISCP 2021 Spring Open Studios
Register for Spring Open Studios here.
The International Studio & Curatorial Program (ISCP) Spring Open Studios is a two-day presentation of international contemporary art by the 29 artists and 2 curators from 23 countries currently participating in the residency program, proudly supported by the ACFNY. Award-winning modern and contemporary art writer Aruna D'Souza will make opening remarks each day reflecting on why artists and curators should be thinking about Lorraine O'Grady. D'Souza is the curator of the artist's first retrospective, now on view at the Brooklyn Museum. Two Austrian artists, Veronika Eberhart and Nina Schuiki, will be presenting their work on the second day (April 28) of this presentation. Nina Schuiki will present on 11:45am ET and Veronika Eberhart will present 1:30pm ET.
Join ISCP for its third online event of this scale, with an updated format to share residents' work and experiences in a lively series of short talks, screenings, performances, studio tours, and interviews in a Zoom webinar. Q&A sessions will be built into each presentation.
This event is free and open to the public ($10 suggested donation).
For assistance with event registration and Zoom login, please contact info@iscp-nyc.org.
ABOUT ISCP
ISCP supports the creative development of artists and curators and promotes exchange through residencies and public programs. Housed in a former factory in Brooklyn, with thirty-five light-filled work studios and two galleries, ISCP organizes exhibitions, events and offsite projects, which are free and open to all, sustaining a vibrant community of contemporary art practitioners and diverse audiences. Over 1,500 artists and curators from more than eighty-five countries, including the United States have undertaken residencies at ISCP.
ABOUT THE ARTISTS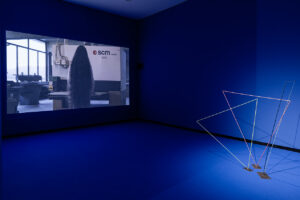 Veronika Eberhart is a visual artist and musician based in Vienna. In her research-based practice, she seeks formal translation to her work through her transdisciplinary approach to video, sound, performance, and sculptural installations. She uses media to negotiate conceptual issues with the sensitivity of feminist and art historical artistic practices.
Veronika Eberhart has exhibited work at The MAK Center, Los Angeles; Kunsthalle Wien, Vienna; and A-Gallery, Tokyo among others.
+++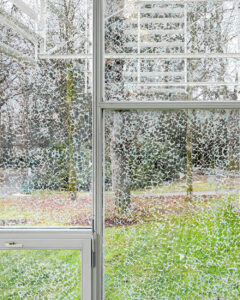 Through her site-specific and context-related work, Nina Schuiki creates various in-between spaces of perception that reveal far-reaching associations and convey emotions. She creates spatial atmospheres with minimalist gestures and explores basic questions around individual and collective understanding of space.
Nina Schuiki has exhibited work at Hamburger Bahnhof, Berlin; Forum Stadtpark, Graz; and Space Station Gallery, Beijing, among others.
Image credits:
Banner image – Pamela Council_BLAXIDERMYPink
Image #1 – Veronika Eberhart, 9 is 1 and 10 is none, installation view at Kunsthalle Wien, Vienna, 2017.
Image #2 – Nina Schuiki, Sorrow Window, 2020, spray paint on existing window glass, installation view at Forum Stadtpark, Graz.