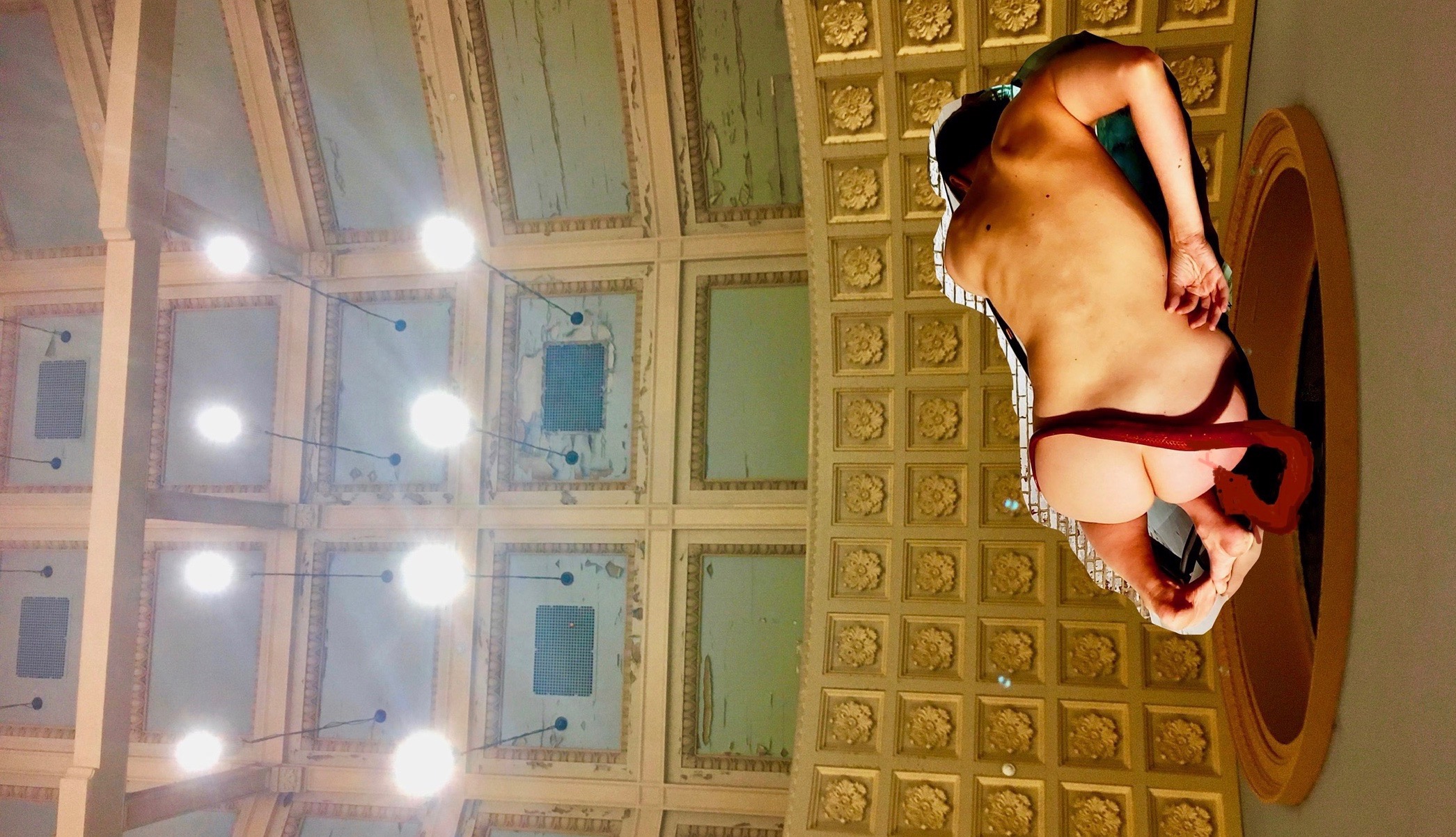 ACFNY Supported | Line Death Dance presents 'Apokaluptein Sentia'
This multi-art forum by Melanie Maar presents a live stream performance from Judson Church, seeking mystical evocations in movement and sound.
This live stream online event presented by Line Death Dance is marking the end of Maar's artist residency at New York's iconic Judson Memorial Church. Apokaluptein Sentia opens virtual curtains to invite us into experiencing aspects of ourselves reflected in other creatures and in our shared non-material world. The word Apokaluptein speaks of a deep reveal. Sentiency as a portal to the theater of the mundane, right by a light switch into the underworld.
Supported by the ACF and in cooperation with ENTKUNSTUNG and The Chocolate Factory Theater, Line Death Dance will also launch a film and a book in late April 2021. Stay tuned!
Line Death Dance was originally a performance residency conceived by Melanie Maar for ritualizing The Chocolate Factory Theater's transition from their old building into their new one in Queens. How can non-linearity and death be ritualized within and outside of live performance events?- was a central question to the project. After two live performance phases, the pandemic redirected her to envision and create in other mediums. Line Death Dance became a forum presenting a Newsletter project, an online performance, a book and a film. The collaborating artists involved in Line Death Dance endeavors come from light, sound, dance, design, film and visual art. The works of Lindsay Packer, Anaïs Maviel, Kenta Nagai, Laurel Atwell, Laura Bartczak, Edith Greutmann, Brian Rogers, Madeline Best and MASSE are all featured as part of it. In this link, you can find the archive of each artist's contribution to the project in form of a Newsletter.
More information on how to watch>>>
ABOUT THE ARTIST
Melanie Maar is a New York-Viennese artist. Her works merge scenography, performance, dance, teaching, writing and imaging. A mistress of ceremony approach calls her to study the mystery and function of performance. In 2016 she received the Foundation for Contemporary Arts Grants to Artists Award in New York City.
Image collage by Melanie Maar