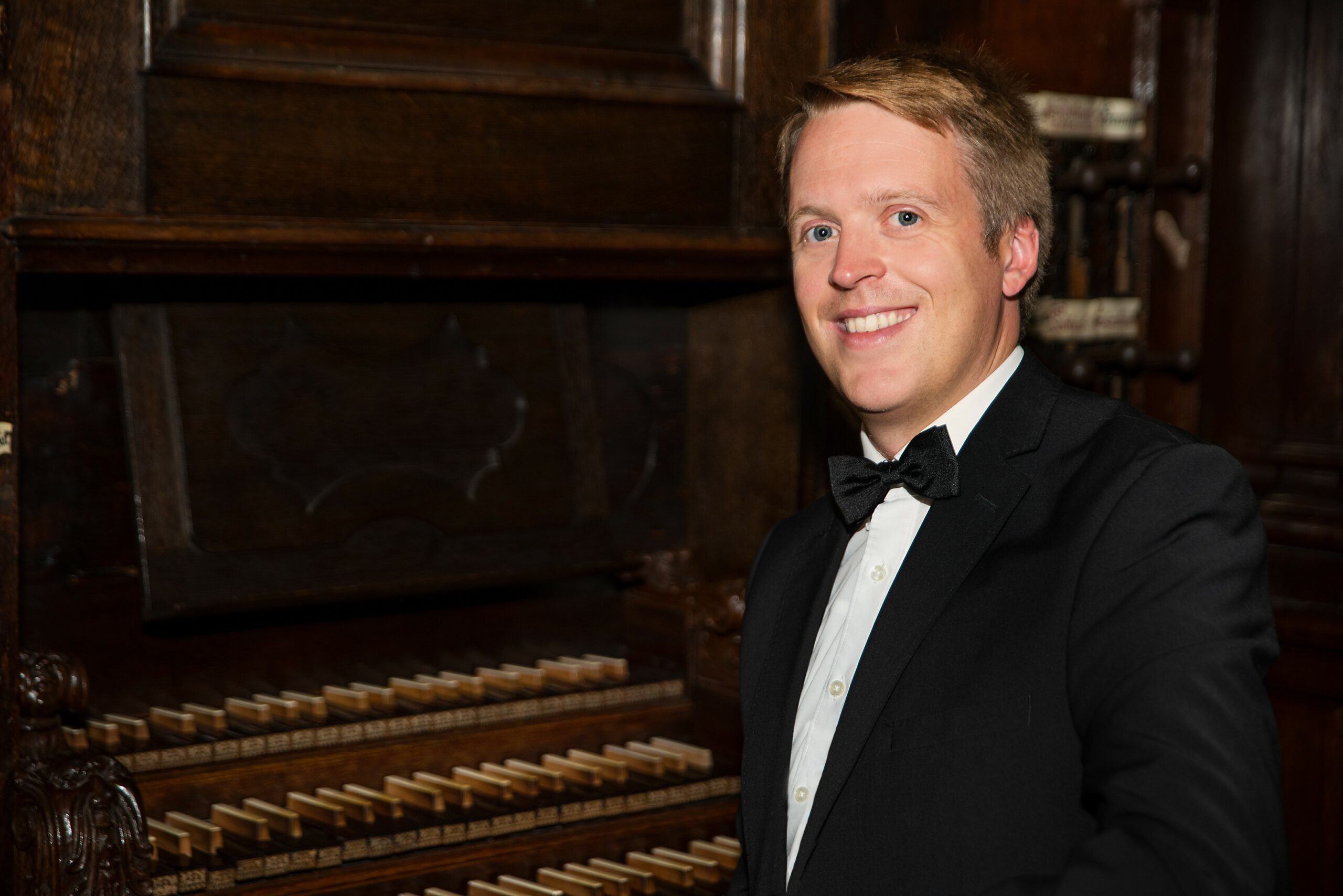 ACFNY SUPPORTED | ORGAN RECITAL: STEFAN DONNER AT ST. PATRICK'S CATHEDRAL
JULY 31 | 3:15 PM
International concert organist Stefan Donner will be touring the US with performances at Methuen Memorial Music Hall, Mechanics Hall Worcester (MA) and at St. Patrick's Cathedral NYC. The program at St. Patrick's will feature organ works by Johann Sebastian Bach, Wolfgang Amadeus Mozart and Franz Schmidt. The recital is free and will be open to the public. All concerts at the Cathedral are live streamed and can be listened back on the Cathedral's website.
PROGRAM
Johann Sebastian Bach (1685-1750)
Prelude and Fugue C Major, BWV 545
6:17
Wolfgang Amadeus Mozart (1756-1791)
Andante F Major, KV 616
7:33
Franz Schmidt (1874-1939)
Chorale Prelude on "O wie selig seid ihr doch, ihr Frommen"
4:25
Franz Schmidt
Prelude and Fugue D Major ("Halleluja")
11:10
ABOUT THE ARTIST
Stefan Donner earned degrees from the University of Music Vienna (with highest honors) where he studied organ, piano, and conducting. He received his Master's degree in organ performance from the Conservatory of Amsterdam. Additionally, Stefan has participated in master classes with Olivier Latry, Joris Verdin, and Edoardo Bellotti. He notably received a 2014-15 Fulbright Scholarship to study organ and harpsichord at the Eastman School of Music in Rochester, New York.
Stefan is the recipient of various awards, including First Prize in the 2010 Franz-Schmidt-Organ Competition (Austria) and Third Prize in the 2011 Dublin International Organ Competition. Besides various radio and television recordings, Stefan has recorded CDs on the 1741 Dacci organ of St. Salvator in Vienna and on the 1862 Buckow organ in the musical instruments collection of the Vienna Museum of Technology. These albums notably document his artistic proficiency as a concert organist. Stefan has performed extensively in Europe, Turkey, Israel, the USA and Australia. In 2017 he was invited to lecture on J. S. Bach's organ Trio Sonatas at the Władysław Żeleński Secondary School of Music in Krakow, Poland.
Mr. Donner was previously Interim Director of Music and Organist at Klosterneuburg Abbey (near Vienna) from 2020 to 2021. Beside his busy concert schedule, Mr. Donner currently teaches piano and music theory at two schools and works as an accompanist.
Organ Recital: Stefan Donner | St. Patrick's Cathedral | New York, NY (saintpatrickscathedral.org)