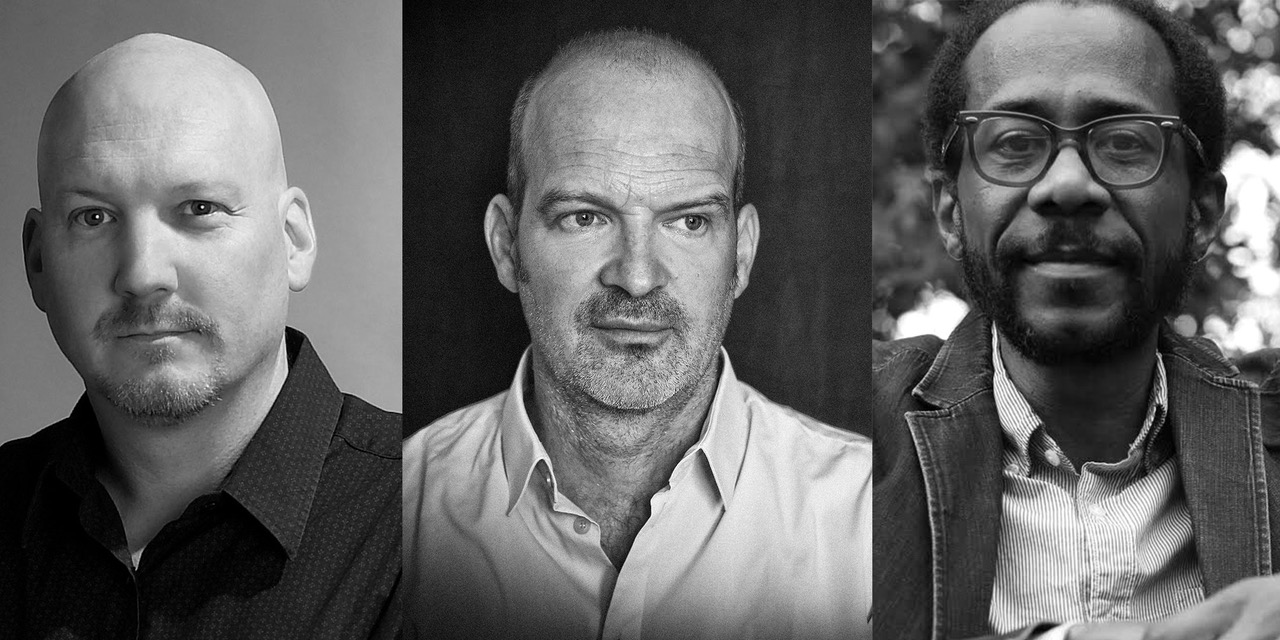 ACFNY supported | Wolfgang Muthspiel Trio feat. Scott Colley & Brian Blade
Wolfgang Muthspiel, whom The New Yorker has called "a shining light among jazz guitarists", returns to the trio format with Angular Blues, his fourth ECM album as a leader.
Austrian guitar-player/composer Wolfgang Muthspiel, renowned for an "effortless mastery of his instrument" (allaboutjazz.com) returns to the beloved guitar trio formation. His new trio with the stellar rhythm section of Scott Colley on bass and Brian Blade on the drums was convened for a tour in Japan in the summer of 2018. The dates included a series of concerts in Tokyo culminating in a recording at a local studio. These sessions have been edited, mixed and mastered by Manfred Eicher and was released as an album on ECM in early 2020, showcasing newly written Muthspiel-compositions and two jazz standards.
In January/February 2022 the Trio will play a series of concerts in the United States, presenting the new music for the first time in front of live audiences.
Find the tour plan by clicking here.
ABOUT THE ARTISTS
The guitarist Wolfgang Muthspiel (*1965) lives in Vienna and is considered one of the most influential guitarists of his generation. After being classically trained on the violin, he discovered his love for guitar at the age of 15. An interest in both his own and improvised music eventually led him to focus on jazz. After studying with Mick Goodrick at the New England Conservatory and then later at the Berklee College of Music in Boston, he toured with the Gary Burton Quintet for two years, establishing an excellent reputation in the jazz scene.
Starting in the mid-1990s, he lived and worked in the jazz capital of New York. He ventured into the world of pop music with the singer Rebekka Bakken, while also pursuing the electronic project Muthspiel/Muthspiel with his brother. He has also been a regularly sought-after sideman for artists such as Trilok Gurtu, Dhafer Youssef, Youssou N'Dour, Maria Joao, Dave Liebman, Peter Erskine, Paul Motian, Bob Berg, Gary Peacock, Don Alias, Larry Grenadier, John Patitucci, Dieter Ilg, the Vienna Art Orchestra, and many more.
FACEBOOK | INSTAGRAM | TWITTER
The Louisiana-born Brian Blade has been a member of the Wayne Shorter Quartet since 2000, recording with artists from Bob Dylan, Joni Mitchell, Daniel Lanois and Norah Jones to Charlie Haden, Herbie Hancock, Chick Corea and Joshua Redman. Since the mid-'90s, Blade has also co-led the gospel-infused Fellowship Band.
FACEBOOK | INSTAGRAM | TWITTER
After being mentored by Charlie Haden, Scott Colley was the bassist of choice for jazz legends such as Jim Hall, Andrew Hill, Michael Brecker, Carmen McRae and Bobby Hutcherson, Appearing on albums by Herbie Hancock, Gary Burton, Pat Metheny, John Scofield, Chris Potter and Julian Lage. Colley, a native of Los Angeles, has released eight albums as a solo artist.
FACEBOOK | INSTAGRAM
+++
Image Credit: Poto Wolfgang: Laura Pleifer; Photo Scott: Steve Geaney; Photo Brian: Lurah Blade