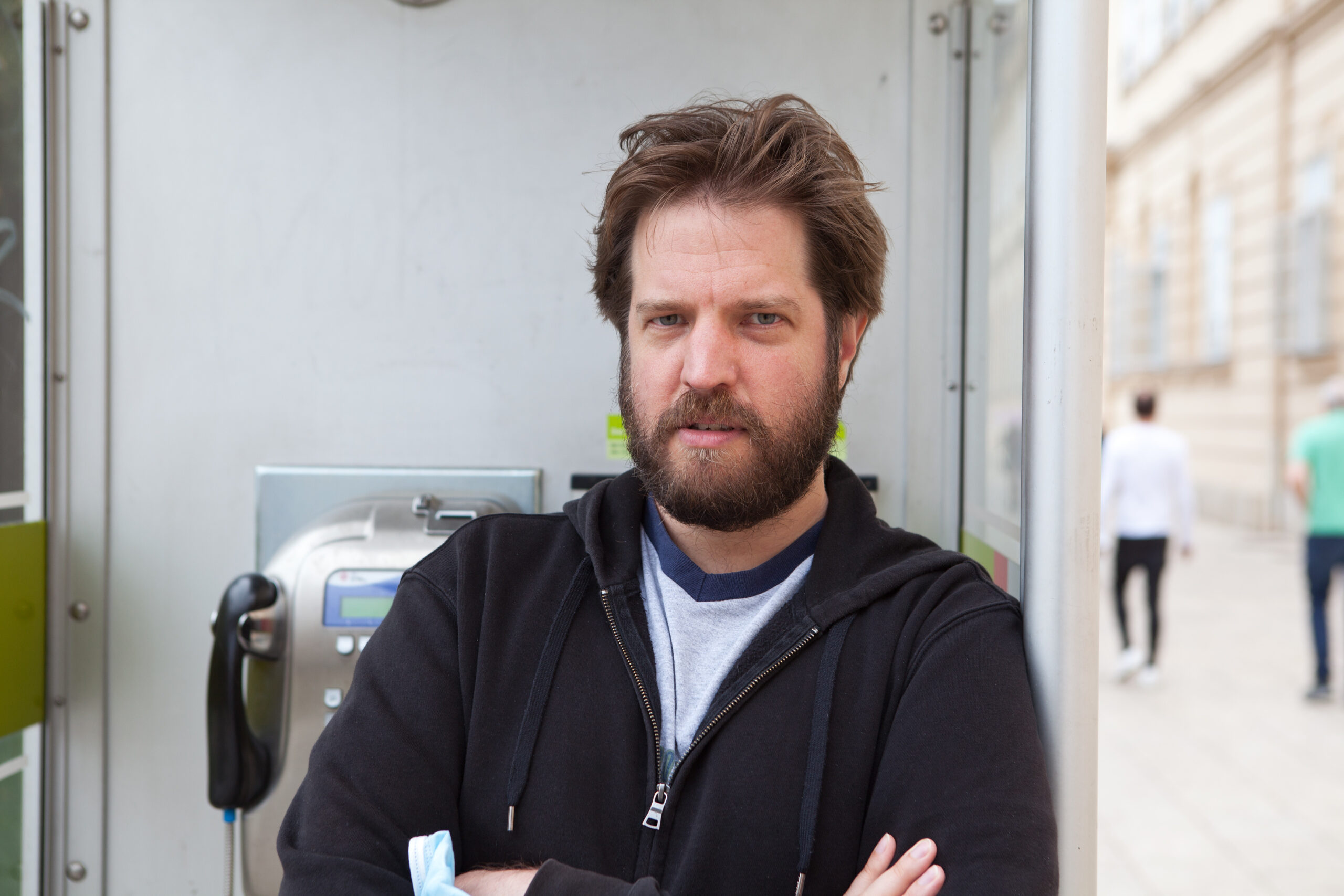 READING + PANEL DISCUSSION | ACFNY TRANSLATION PRIZE WINNER: PALACE OF FLIES
The Austrian Cultural Forum New York is proud to announce that the Vienna-based translator Georg Bauer is the recipient of the 2020/2021 Translation Prize for his outstanding translation into English of Walter Kappacher's novel Der Fliegenpalast (Residenz Verlag, Salzburg-Vienna, 2009).
Bauer's translation was selected by an independent jury from numerous anonymous submissions by English translators of contemporary Austrian literature. The prize is a 4,500 USD grant and will be awarded in a ceremony at the ACFNY, in conjunction with the publication of the book in 2022.
In this special episode on Trafika Europe Radio, TER founder and director Andrew Singer will speak with Georg Bauer about The Palace of Flies, a historical novel that follows a few days in the life of aging writer Hugo von Hofmannsthal, who had co-founded the Salzburg Festival in 1920. Additional statements will be made by the German author and literary critic Michael Maar, who reviewed Der Fliegenpalast around the time its author, Walter Kappacher, received the Georg Büchner Prize, Germany's most prestigious literary accolade, as well as by Michael Wise, translation price jury member and founding publisher of New Vessel Press (New York City), which will publish The Palace of Flies in 2022. ACFNY's Director Michael Haider will introduce the prize.
To follow the episode live on February 28, at 2:00 p.m. ET in New York (7:00 p.m. GMT in London, 8:00pm CET in Austria, 11 a.m. PT in Los Angeles), click here: trafikaeurope.org/go/radio
If you miss the episode, you can access it on Trafika Europe's "Bowery Poetry Speaks" podcast archive, for listening on-demand anytime, right here: www.trafikaeurope.org/podcast/bowery-poetry-speaks
Special thanks to the ACFNY Translation Prize 2020 jury members Juliane Fischer, Gundolf Graml, Michael Wise, and Michael Orthofer as well as to Walter Kappacher, Theresa Hollerweger, Anna Swierczynska (Residenz Verlag), and Astrid Poppenhusen (Berlin).
+++
ABOUT THE PARTICIPANTS
Georg Bauer was born in Graz in 1982. He is a translator for numerous cultural institutions, including mumok, Dom Museum Wien, Kunst Haus Wien, Vienna Shorts, Slash Film Festival, and many others and has worked in publishing houses in Vienna in distributions and as a copy editor. He received his Ph.D. in American Studies from the University of Graz in 2010.
Andrew Singer is a poet, editor and translator, teacher and visual artist, living in Manhattan. He directs Trafika Europe – showcasing new literature in English translation from across Europe – and Trafika Europe Radio, Europe's literary radio station, free online. He mentored in poetry with Derek Walcott, and he has taught creative writing, literary translation, and seminars in literature widely at universities in the US and Europe. Most recently, he has been leading poetry workshops at Bowery Poetry Club in NYC (pre-pandemic), and now privately online.
Michael Maar, born in 1960, is an accomplished freelance author based in Berlin. He is an award-winning member of two German academies and the author of a dozen books and literary critiques, such as on Thomas Mann, Proust, Nabokov and Harry Potter. Maar's magnum opus, "The Snake in Wolf's Clothing: The Secret of Great Literature," a 650-page study of style, was published in 2020 by Hamburg-based Rowohlt Verlag and landed on the bestseller list. Some of Maar's work has been translated into English by Ross Benjamin, including "The Two Lolitas" and "Speak, Nabokov." A chapter from his style study, "By Their Epithets Shall Ye Know Them," appeared in the recent "New Left Review" (Nov/Dec 2020).
Michael Wise is the publisher of New Vessel Press. He has worked as a foreign correspondent based in London and Vienna, having covered Austria and Czechoslovakia for Reuters and The Washington Post. He is the author of Capital Dilemma: Germany's Search for a New Architecture of Democracy. New Vessel Press is an independent publishing house devoted to translated literature and narrative nonfiction from around the world.
Walter Kappacher was born in Salzburg in 1938 and has been working as a writer since 1978. His numerous awards include the Hermann Lenz Prize in 2004, the Grand Prize for Art (Literature) of Salzburg in 2006, and the Georg Büchner Prize in 2009. He is a member of the German Academy for Language and Poetry. He lives near Salzburg with his wife, Theresa Hollerweger.
+++
TRAFFIKA EUROPE: WEBSITE | INSTAGRAM
NEW VESSEL PRESS: WEBSITE | INSTAGRAM
FURTHER INFORMATION>>>
www.acfny.org/about/translation/
Image Credit: Marko Lipuš