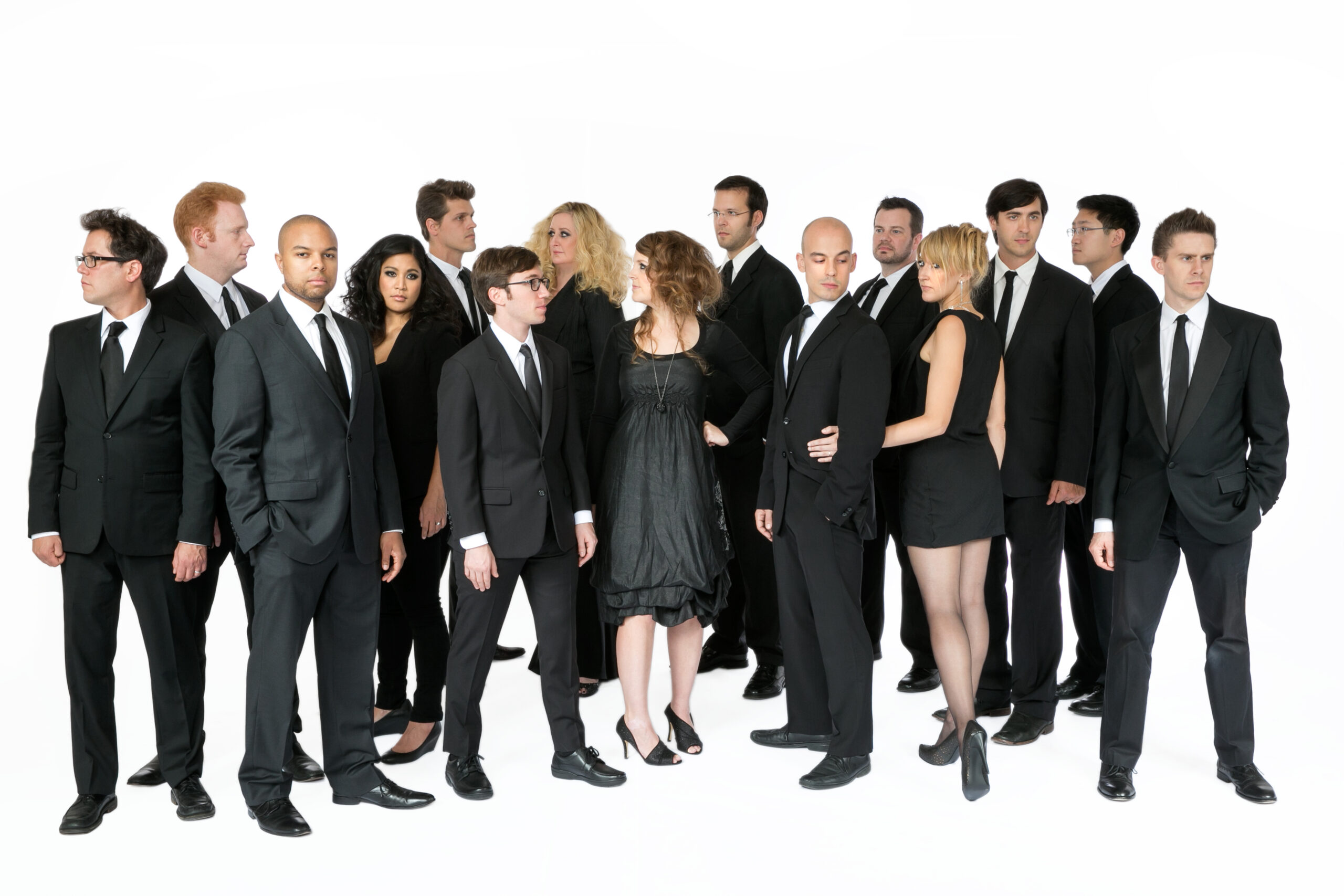 American Immersion: Talea Ensemble
In February 2016, the Talea Ensemble collaborates for the fourth time with the Austrian Cultural Forum New York to present "American Immersion", its annual series offering in-depth portraits of important voices in contemporary composition to American Audiences. This year, Austrian-born and New York-based Georg Friedrich Haas is featured, one of Europe's major composers
ABOUT THE EVENT
Talea Ensemble will play a program of Haas' pieces for larger ensembles at the Bohemian National Hall, featuring the US premiere of his 2009 work for chamber orchestra and soprano …wie stille brannte das Licht. The second US premiere of this evening will be Haas' 2015 work for solo trumpet I can't breathe. Georg Friedrich Haas has emerged as one of the major European composers of his generation. His music synthesizes in a highly original way the Austrian tradition of a grand orchestral statement with forward-looking interests in harmonic color and microtonal tuning that stem from both French spectralism and a strand of American experimentalism. The result is exploratory, uncompromising music that is also sensuously attractive. His music appeals to unusually diverse constituencies, from avant-garde composers for its microtonal investigations to casual listeners for its spacious forms and euphonious harmony. Haas has received numerous national and international prizes, including the Kompositionspreis of the SWR Symphony Orchestra (2010) for limited approximations and the Grand Austrian State Prize for Music (2007), the country's highest artistic honor. Since 2013, Haas holds a full-time tenured professorship in composition at Columbia University.
THE PROGRAM
La profondeur (2009)
I can't breathe (2015) *US Premiere
tria ex uno (2001)
…wie stille brannte das Licht (2009)
Talea Ensemble
Tony Arnold, soprano
Gareth Flowers, trumpet
James Baker, conductor
ABOUT THE ARTISTS
TALEA ENSEMBLE has been labeled "…a crucial part of the New York cultural ecosphere" by the New York Times. Recipient of the 2013 CMA/ASCAP Award for Adventurous Programming, the ensemble has given many important world and US premieres of new works by composers including Pierre Boulez, Tristan Murail, Olga Neuwirth, John Zorn, Unsuk Chin, Rand Steiger, Beat Furrer, and Fausto Romitelli. Talea has performed at Lincoln Center Festival, Internationales Musikinstitut Darmstadt, Wien Modern, Contempuls, Newport Jazz Festival, La Ciudad de las Ideas (Mexico), Art Summit Indonesia (Jakarta), and the International Contemporary Music Festival (Peru). Radio broadcasts of performances have been heard on ORF (Austria), HRF (Germany), and WQXR's Q2. As an active collaborator in new music Talea has joined forces with the Austrian Cultural Forum, Consulate General of Denmark, Korean Cultural Service NY, Italian Cultural Institute, and the Ukrainian Institute. For more information, please visit www.taleaensemble.org.
Austrian spectral composer GEORG FRIEDRICH HAAS was born in 1953 in Graz, a city in the east of Austria, where he also studied music. His professors were Gösta Neuwirth and Ivan Eröd. Later, he continued his studies in Vienna with Friedrich Cerha, the doyen of Austrian composers, who proposed Haas for the Great Austrian State Prize in 2007 which Haas received that year. Further, he won prizes as the Music Award Salzburg 2013 or the SWR Symphony Orchestra Composition Prize 2010 for limited approximations at Donaueschingen (Germany). His pieces premiered at prestigious festivals and houses as the Opéra National de Paris (France), Salzburg Festival (Salzburg), the Royal Opera House (Great Britain), Donaueschinger Musiktage (Germany) or Wien modern (Austria). He was Composer-in-residence at the Lucerne Festival 2011 (Switzerland). Haas has been teaching at the Musikhochschule in Graz since 1978. From 2005-2013 Haas taught composition classes at the Conservatory of Music of the City of Basel Music Academy. In September 2013 Haas joined Columbia University's composition faculty as a full-time tenured professor.
More Information about Georg Friedrich Haas here.