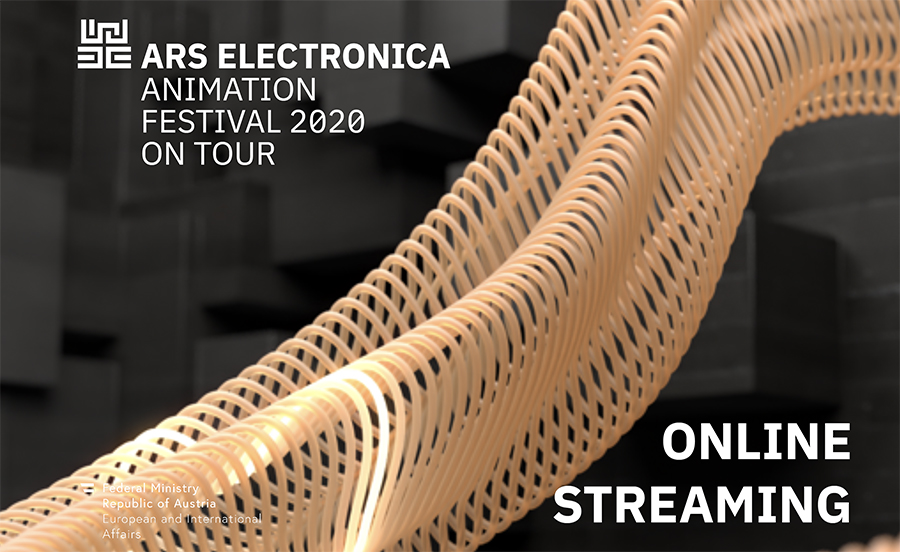 ACFNY Supported | ARS Electronica Festival 2021 Online Screening
September 10, 2021 at 7 PM ET
Join the ACFNY for an online screening event in celebration of the ARS Electronica Festival 2021. On September 10, 2021, at 7 PM ET, viewers will have the chance to watch an online screening featuring several short films from various international artists on the ACFNY YouTube Channel.
ABOUT THE ONLINE STREAMING PROGRAM
This year's 930 submissions once again provide an excellent basis for a survey of current digital filmmaking from the fields of art, science, research, and animation film schools. This year featured an impressive constellation of themes that raise questions about the far-reaching effects of human behavior on the environment as well as about technological developments like social media, deepfakes, and AI. Particularly striking were sensitive, humorous works on these topics that show alter-natives to dystopian universes. In its statement, the jury especially stressed the idea of the "female gaze," which was reflected on the one hand in the way female artists regard current issues, and on the other in the manner in which they utilize their technical tools to challenge a system of dominant values.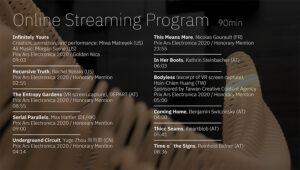 ABOUT ARS ELECTRONICA

Since the Prix Ars Electronica began in 1987, computer animations have been among the essential elements of our annual worldwide media art competition. The awarded works selected by a jury of experts from among thousands of submissions do not only fascinate the visitors of the renowned Ars Electronica Festival every year. With the "Ars Electronica Animation Festival on Tour", we're presenting a selection of outstanding animations for educational institutions, film festivals and cultural organizations together with the participating artists and in cooperation with the Austrian Federal Ministry for Europe-an and International Affairs. Like so many other art and culture events, the 2020 Ars Electronica Animation Festival is faced with a great challenge due to the COVID19 pandemic. As every year, the entries in the Computer Animation category of the Prix Ars Electronica serve as the foundation for the screening program.