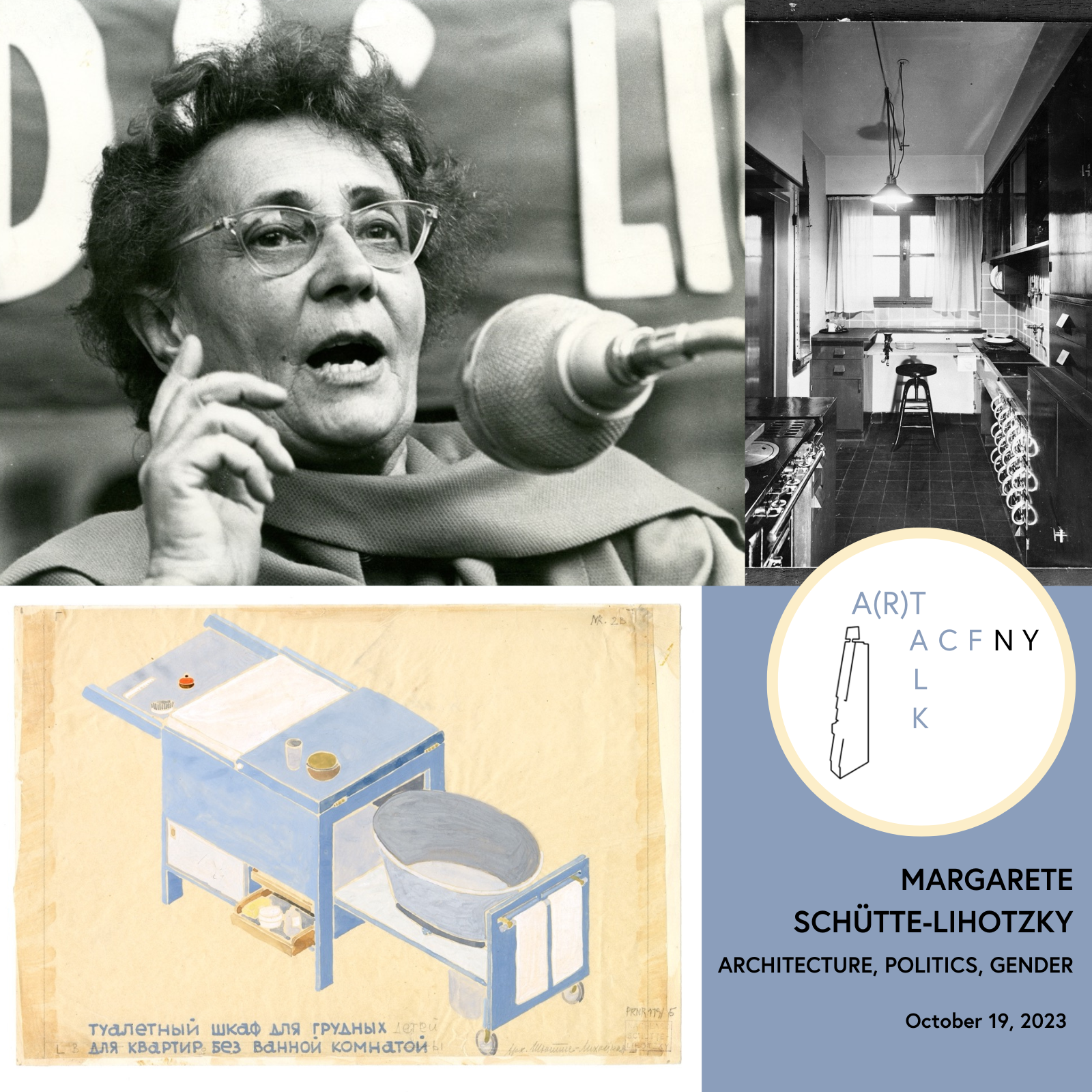 A(R)Talk 03 Margarete Schütte-Lihotzky. Architecture, Politics, Gender
Image Credits: University for Applied Arts Vienna, Collection and Archive
October 19 | 7 pm
Please RSVP here
Join us for a conversation about the Austrian architect and women's rights activist Margarete Schütte-Lihotzky. This talk will be the third of the ACFNY A(R)Talk Series.
About the Event
A panel discussion with Austrian art historian Dr. Bernadette Reinhold and German historian Dr. Marcel Bois, moderated by Dr. Stephanie Buhmann, Head of Visual Arts, Architecture and Design at the ACFNY. The topic focuses on Margarete Schütte-Lihotzky (1897-2000), widely recognized as one of Austria's first female architects, a pioneer in social architecture, the inventor of the Frankfurt Kitchen, a women's rights activist, and a resistance hero against Nazi dictatorship. The discussion takes place on the occasion of the release of the book "Margarete Schütte-Lihotzky. Architecture. Politics. Gender." edited by Dr. Bernadette Reinhold and Dr. Marcel Bois.
The event is being held in cooperation with the Rosa Luxemburg Foundation.
About the Panelists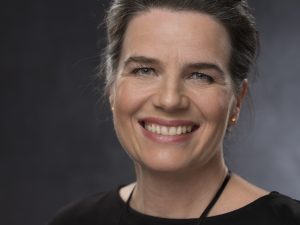 Dr. Bernadette Reinhold is a historian of art and architecture, director of the Oskar Kokoschka Center, and senior scientist at Collection and Archive at the University of Applied Arts Vienna, where Margarete Schütte-Lihotzky's estate is located. Her publications, research projects, and teaching on history of architecture and urban planning, modern art, and cultural policy in Austria is repeatedly accompanied by exhibitions. Image Credits: Gerhard Kodym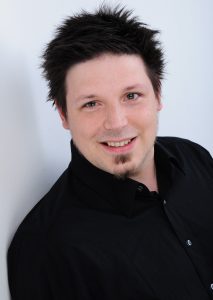 Dr. Marcel Bois is a historian and works at the Research Centre of Contemporary History in Hamburg (FZH). His specialty areas are the history of Communism, labor history, and Margarete Schütte-Lihotzky's biography.
About the Book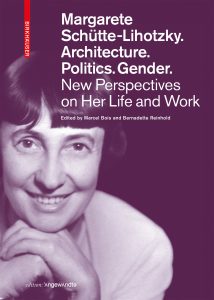 Edited by Marcel Bois and Bernadette Reinhold, Margarete Schütte-Lihotzky. Architecture. Politics. Gender. New Perspectives on Her Life and Work, Edition Angewandte, Basel Birkhäuser 2019