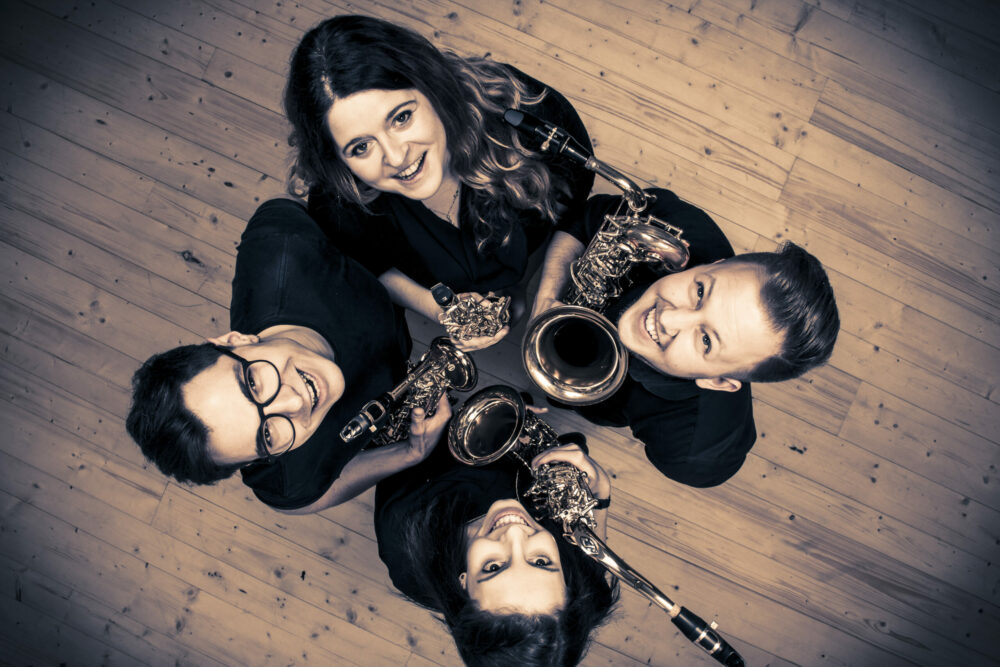 Europe Day 2021 | AUREUM Saxophone Quartet
Europe Day celebrates peace and unity in Europe. It commemorates the date of the Schuman Declaration, which was the starting point for today's European Union. It is a chance to reflect on what solidarity has built and what we hope to achieve in the future.
The AUREUM Saxophone Quartet celebrates this special Day with all Austrian Cultural Fora and Embassies worldwide. The link to this virtual performance will be available here on May 9.

ABOUT THE ARTISTS
Martina Stückler – Sopran
Johannes Weichinger – Alto
Viola Jank – Tenor
Lukas Seifried – Bariton
When the members of the AUREUM Saxophone Quartet (NASOM 2020/2021) first crossed paths in 2015, none of them knew what their future would bring. Four different characters found their destiny, and together they entered the world of music. The common goal of the ensemble is to bring classical music closer to the people. Eventually, they became one body of sound.
The group's interests oscillate between traditional and progressive ways of musical expression. The range of their repertoire extends from baroque to contemporary music. All four musicians contribute different aspects to their music which result in a mix of classical music, jazz, world music and real Austrian folk music at the highest level.
WEBSITE | YOUTUBE | FACEBOOK | INSTAGRAM | SPOTIFY
PROGRAM
Europahymne – Ludwig van Beethoven (arr. Markus Adam) (gekürzt) (1')
Welcome by Ambassador Teresa Indjein (1')
Italienisches Konzert, BWV 971 – Johann S. Bach (arr. Mordechai Rechtman) III. Presto (4')
Moderation I (1')
Spain – Chick Corea (arr. Philip Marillia) (4')
"Pathétique" – Ludwig van Beethoven (arr. Leonhard Paul) (5') III. Rondo
Moderation II (1')
Purbacher Galopp – Traditional (arr. Rudi Pietsch) (2')
Imagiary Dances – Philippe Geiss (8')