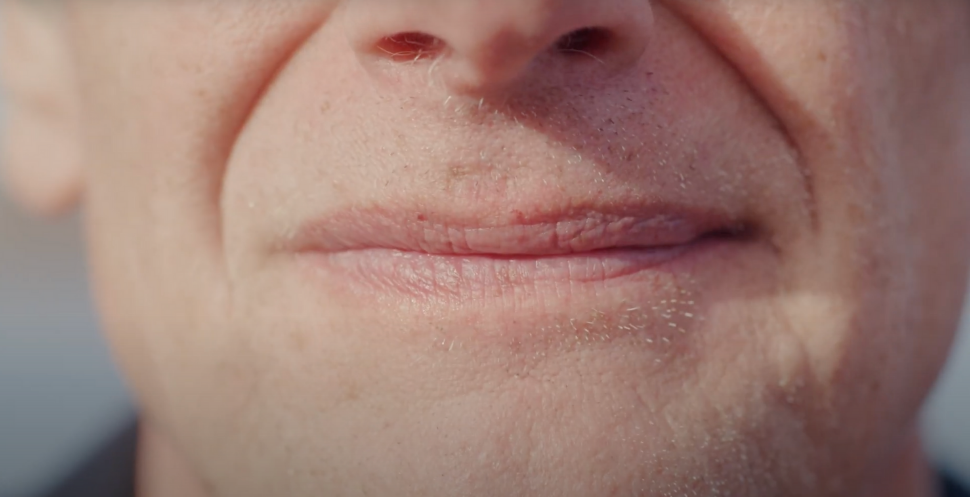 AUSTRIAN STAGE PRESENTS: MARVELOUS HUMAN BEING
In 1970, Thomas Bernhard, Austria's most famous and most critical playwright of his time, sat on a park bench in Hamburg sharing his views about life. The Austrian filmmaker Ferry Radax captured the monologue over a three-day period in the documentary "Drei Tage/ Three Days."
Half a century later, long-term Austrian Stage Director Guy Ben-Aharon re-enacts the scene in a dawn-to-dusk shoot at the East River waterfront in Brooklyn, New York, featuring the US actor Ken Cheeseman, who, in this powerful monologue, reminds us of Bernhard's original words which are still valid in today's uncertain times.
Featuring the award-winning US actor Ken Cheeseman reminds us in a powerful monologue of Bernhard's original words which are still valid in today's uncertain times.
Thee 15-minute short film was premiered on our Youtube channel and is available to watch below:
"Marvelous Human Being" © Austrian Cultural Forum New York
Camera & Sound by Jonathan & Erin Cortizo
Based on the film "Drei Tage/Three Days" by Ferry Radax © sixpackfim, 1970.
English subtitle and manuscript translation by Dr. Otto Mörth
Inspired by the book "Thomas Bernhard, 3 Days." Blast Books, New York, 2016, translated by Laura Lindgren.
Original: Thomas Bernhard "Der Italiener" © 1971 Residenz Verlag GmbH, Salzburg – Wien
"Marvelous Human Being" was produced by the ACFNY with the kind permission by sixpackfim and Ferry Radax, Dr. Peter Fabjan, Dr. Otto Mörth, Laura Lindgren as well as the City of New York/ Mayor's Office of Media and Entertainment & Mayor's Office of Film, Theater, and Broadcasting, New York City Parks/ Brooklyn Parks Services, Screen Actors Guild – American Federation of Television and Radio Artists.
Austrian Stage is an initiative founded in 2014 by the US-Israeli stage director Guy Ben-Aharon and the Austrian Cultural Forum New York to present contemporary Austrian theater to US audiences.
ABOUT THE ARTISTS
Ken Cheeseman is an American film, television and stage actor. His previous roles in films and television include features in Leaves of Grass, Mystic River, Housesitter, Law & Order, Monk, Joy, Shutter Island, Next Stop Wonderland, and many others. On stage Mr. Cheeseman is known for performing in Blackberry Winter, The King of Second Avenue, Bakersfield Mist, and Race, and A Civil War Christmas (Huntington Theatre Company); We Won't Pay, We Won't Pay, Doctor's Dilemma, Othello, Three Farces and a Funeral, and The Merchant of Venice (American Repertory Theater); Marvin's Room and One for the Money (Trinity Rep). Off-Broadway credits include The Master Builder (Brooklyn Academy of Music); Measure for Measure and A Midsummer Night's Dream (New York Shakespeare Festival); King Lear (La MaMa); and Amphitryon, Scapin, The Cherry Orchard, and Dr. Faustus (Classic Stage Company), as well The Misanthrope (Long Wharf Theatre); Scapin (Yale Repertory Theatre); Travels with My Aunt and The Cherry Orchard (Baltimore's Center Stage).
Guy Ben-Aharon is a cultural entrepreneur and stage director committed to creating a fair and equitable culture of culture. Guy has staged and produced over 50 plays in translation since 2010 through Israeli Stage, Goethe Institut, the Austrian Cultural Forum New York, Alliance Française, swissnex, presented in partnership with over 50 academic and community centers in the United States, Canada, Israel and the United Kingdom. A proud Emerson College alum, Guy is a 2013 Theatertreffen Fellow in Berlin, a 2015 AdR Fellow at the University of Cambridge, UK, and a member of the ROI Global Entrepreneurs Community, Guy has been featured in The Boston Globe, The Times of Israel, The Washington Post, WBUR, and other media outlets for his work to promote dialogue through the arts. Most recently, Guy founded The Jar, whose mission it is to produce cultural encounters that delight, ignite and unite a diverse and vibrant community. Beginning with Thomas Bernhard's Weltverbesserer/The World Fixer in 2014, this year marks Guy's 7th annual cooperation with the Austrian Stage.