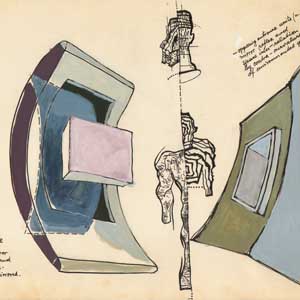 AWARD CEREMONY | KIESLER PRIZE
The presentation of the 9th Kiesler Prize for Architecture and the Arts laureate Bruce Nauman (*1941 in Fort Wayne, USA) is dedicated to one of the most extraordinary artists of the present.
As the Statutes of the Kiesler Prize determine, it honors "extraordinary achievements in architecture and the arts that relate to Frederick Kiesler's experimental and innovative attitudes and his theory of 'correlated arts' by transcending the boundaries between the traditional disciplines"
The award is given to Mr. Nauman in a special ceremony at the ACFNY.
This event is by invitation only.