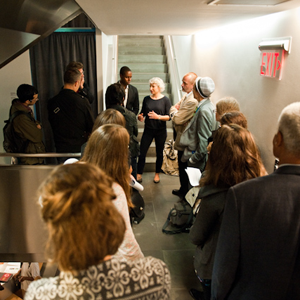 BEAUTY CONTEST | CURATOR-LED GALLERY TALK
Join us for the final curator-led Gallery Talk and walkthrough of our exhibition, "Beauty Contest". Artist Maria Petschnig, whose recent performance at the ACFNY was named one of the year's best by Jerry Saltz of New York Magazine, will be our special guest. Find out everything you've always wanted to know about the artists and their work!
Beauty Contest deals with one of the most trivial everyday experiences: the daily encounter with human beauty and its social construction – a perennial anthropologic subject dating back to the writings of ancient Greek philosophers. The exhibition features works by 20 internationally acclaimed and emerging artists who reflect critically on contemporary global society's obsession and fascination with physical appearance.
Beauty Contest is on view daily from 10AM – 6PM, through January 3rd, 2012. Admission is free. >> More information.
VENUE
ACFNY