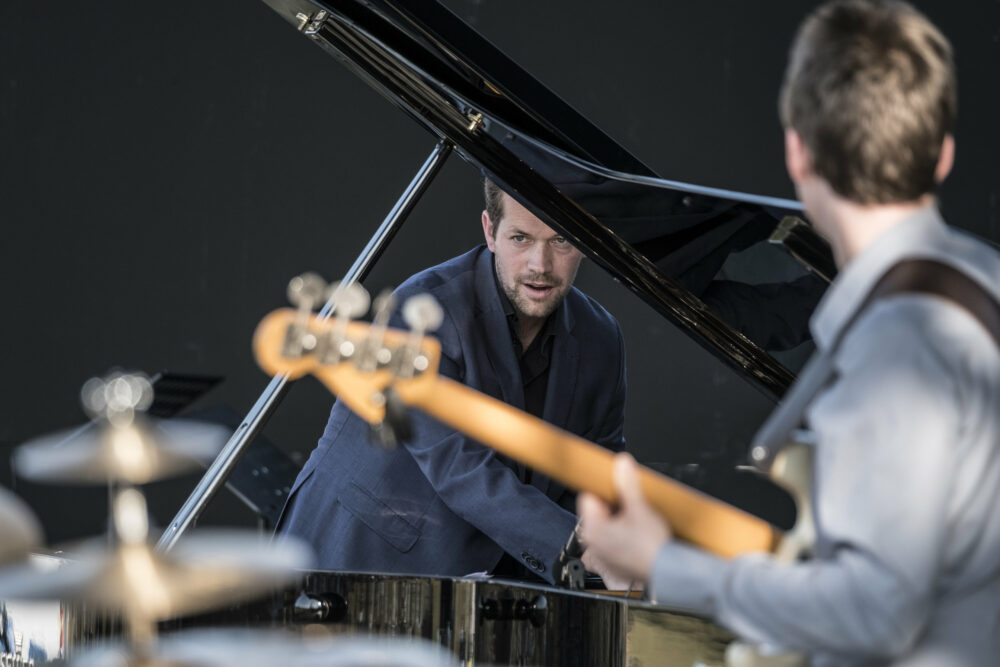 Concert | Markus Gottschlich Trio ft. Special Guest Bruce Williams
June 15 at 2 pm ET | ACFNY YouTube Channel
With Found Sounds, the US-based, Austrian pianist, composer and Steinway Artist Markus Gottschlich presents a concept album that is aimed to re-examine and re-imagine people's relationship to their environment. Recording and collecting 'sounds' for over four years from places such as Vienna, London, New York, Taipei and Miami, using a binaural microphone and a hand-held recording device, Gottschlich uses them to inspire his songwriting and improvisations. Themes for his musical explorations range from the sounds of hurricane Irma making landfall in Miami to a horse and carriage in Vienna to the Big Ben in London. "By keeping my ears wide open to my environment, my awareness of the world around me changed, and so did I, lastingly. With some creativity and an open mind, I found that there is more in my environment than I thought; Sounds, more than any other sensory stimulus, spark my imagination," says Gottschlich.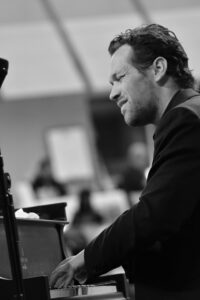 With these 'found sounds' as a springboard for the pianist's lush imagination and seemingly boundless pianistic ability, his compositions are primarily arranged for a piano trio with a number of notable guest appearances: legendary trumpeter Bobby Shew, alto saxophonist Bruce Williams, (Roy Hargrove's Big Band / World Saxophone Quartet) and versatile drummer and percussionist Yogev Shetrit of Israel. Critics have described Gottschlich as "a lyrical, high-energy and risk-taking pianist" and "painter of emotions via music".
Extreme circumstances pathed the way for Gottschlich's third album as a leader. While the original trio recording was stolen mid-2018 along with its computer, they were surprisingly recovered two years later. Finishing the album during the intense Covid -19 lockdown months that Gottschlich spent on the hard-hit east coast of the US, Found Sounds is a testimony to his relentless creative desire.
Found Sounds allows a very intimate view into the composer's world, as it becomes apparent how Gottschlich's mind engages with his (aural) surroundings.
Additional Venues:
1440 Ocean Drive, Miami Beach, FL 33140
Arts Garage: June 18
94 NE 2nd Ave Delray Beach, FL 3348
ABOUT THE ARTISTS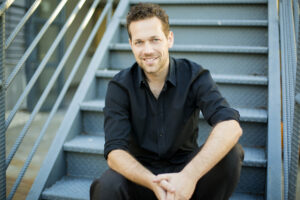 Born and raised in Vienna/Austria, Markus Gottschlich grew up in what was once Beethoven's apartment. After receiving a classical piano education from an early age on, he started exploring Jazz and moved to the US where he attended Admiral Farragut Academy, Concordia College – NY, and graduated from Western Connecticut State University. Upon moving to Miami, Markus studied intensively with South Florida pianist Mike Gerber for several years.
Markus served as the Artistic Director of the Miami Beach Jazz Festival for three years and founded Jazz Academy Miami (JAM) before moving to New Mexico where he served as the Executive Director of the New Mexico Jazz Workshop. In late 2019 Markus was appointed as the Director of Music and Education at Jazz House Kids and the Montclair Jazz Festival. He has been featured in DownBeat Magazine and is a sought-after juror for music competitions and showcase festivals like JazzAhead! in Germany. Released in 2020, the Egyptian blockbuster drama "Ras El Sana", features Markus' solo piano playing, as well as in the music documentary "NYC- This is us" produced by the ACFNY. Markus is currently a faculty member at the VMI Conservatory in Vienna, Austria.
WEBSITE | FACEBOOK | INSTAGRAM
+++
Andy McKee – Bass
In the mid-80s, Andy was living in Paris. He performed and toured extensively with Mal Waldron, Clark Terry, Steve Lacy, Don Cherry, Horace Parlan, Steve Grossman, as well as European greats Daniel Humair, Marcial Solal and Franco D'Andrea and others. At about this time, he was introduced to one of the most celebrated French jazz pianist of the period, Michel Petrucciani. Between 1987 and 1991, he, Michel, and Victor Jones played to great acclaim at venues throughout Europe, Japan and the US.
Challenges Andy has taken on outside jazz include playing for film scores, performance art pieces, neo-classical European composers and Broadway orchestras. His teaching takes him to Europe each summer where he puts his French and Italian to work with students in master classes and workshops. At the New School in New York City the rest of the year, Andy teaches the Mingus repertory as well as ensembles and individual bass students.
+++
Alvester Garnett is an American jazz drummer who, among many other productions, has appeared on Great Performances on PBS in a tribute to Kurt Weill. Garnett has played with Abbey Lincoln, Betty Carter, Regina Carter, Clark Terry, Pharoah Sanders, Dee Dee Bridgewater, Teddy Edwards, James Carter, Cyrus Chestnut, Charenee Wade, Lou Donaldson, Benny Golson, Al Grey, Rodney Jones, and Sherman Irby, among others.
+++
Bruce is one of the premier jazz alto and soprano saxophonists in the world today. He has made his presence known on the jazz scene by garnering critical attention with his own enthusiastically received CD releases — "Brotherhood" and "Altoicity" — and has made an indelible impression as a sideman on over 20 other CD and video recordings. Bruce has performed, toured, and recorded with a long roster of jazz legends including Little Jimmy Scott, Frank Foster, The Lincoln Center Jazz Orchestra, Stanley Cowell, Louis Smith, Cecil Brooks III, The Count Basie Orchestra, The World Saxophone Quartet, Russell Gunn, Curtis Fuller, and Roy Hargrove.