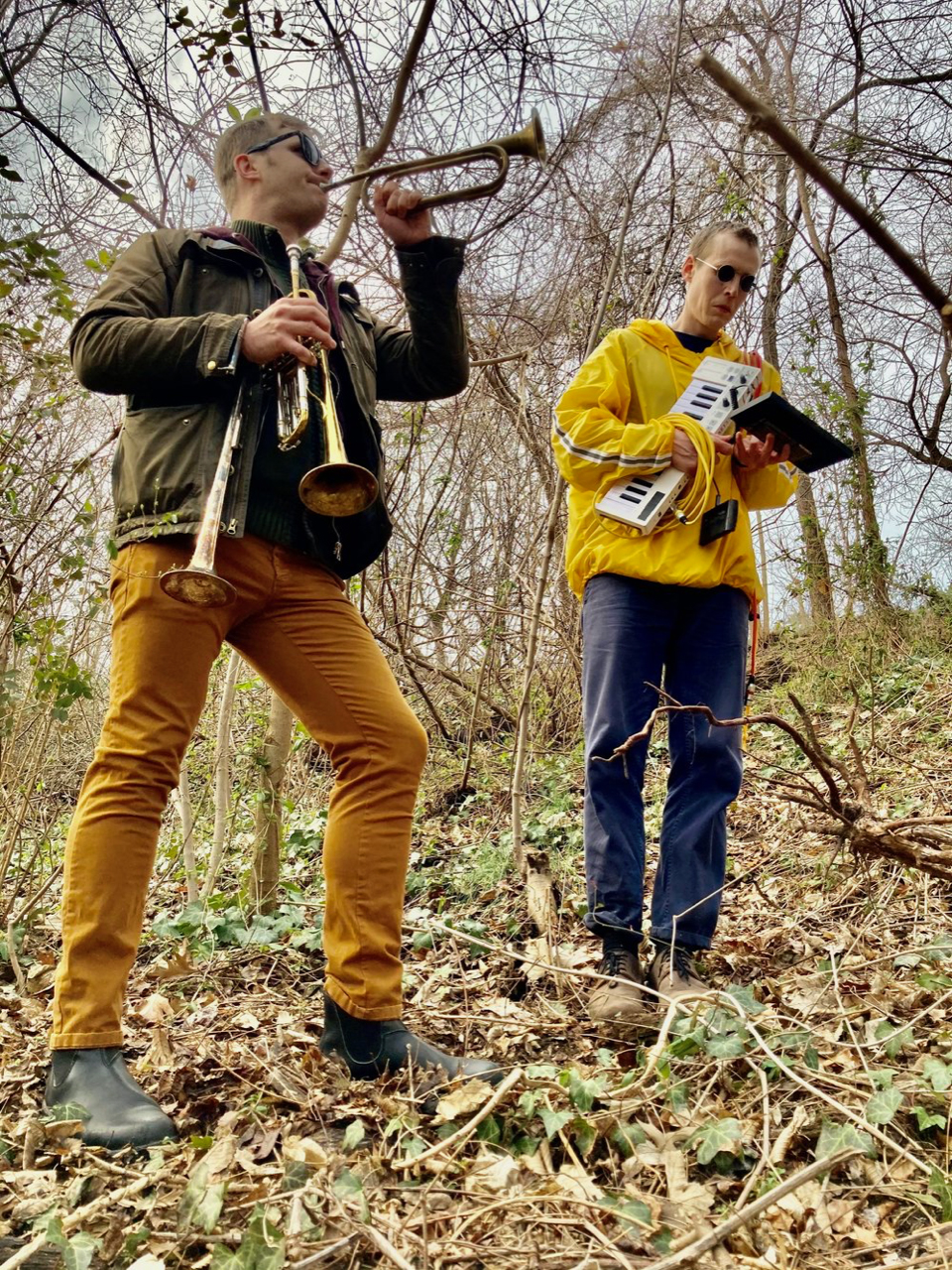 Concert Peter Evans & Elias Stemeseder | A Comprehensive, Totalistic Approach to Jazz, Improvisation and Modern Music
Image Credits: Maya Mulgaonkar
February 9 | 7 pm
Please RSVP here.
Wearing a mask throughout the event is recommended.
About the Event
Join us for a concert evening with American trumpeter Peter Evans and Austrian pianist/electronic musician Elias Stemeseder. The two musicians have a comprehensive, totalistic approach to jazz, improvisation and modern music and their paths have crossed for decades. In duo and in larger configurations, they share a similarly aligned interest and skill set between jazz, intricate notations, timbre, and free improvisation – and above all, common values that place openness and curiosity above "delivery" and "performance." Jazzwise magazine has described their duo concerts as "an electrifying master class in the art of sustained improvisation", in which "reaction times were stunning".
Inspired by diverse musical concepts, the duo's repertoire investigates various physical states of sound resulting from interpolations of functional harmony, algorithmic composition, noise, lyricism, drum chants, density and cantus firmus.
About the musicians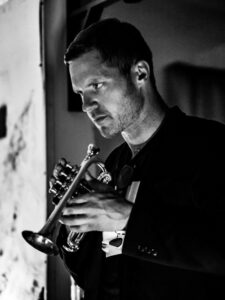 Peter Evans is a trumpet player and composer based in New York City since 2003. Evans is part of a broad, hybridized scene of musical experimentation and his work cuts across a wide range of modern musical practices and traditions. Peter is committed to the simultaneously self-determining and collaborative nature of musical improvisation as a compositional tool, and works with an ever-expanding group of musicians and composers in the creation of new music. His primary groups as a leader are the Peter Evans Ensemble and Being & Becoming (with Joel Ross, Nick Jozwiak and Savannah Harris). Evans has been exploring solo trumpet music since 2002 and is widely recognized as a leading voice in the field, having released several recordings over the past decade. He is a member of the cooperative groups Pulverize the Sound (with Mike Pride and Tim Dahl) and Rocket Science (with Evan Parker, Craig Taborn and Sam Pluta) and is constantly experimenting and forming new configurations with like-minded players. As a composer, he has been commissioned by the International Contemporary Ensemble (ICE), Wet Ink, Yarn/Wire, the Donaueschingen Musiktage Festival, the Jerome Foundation's Emerging Artist Program, and the Doris Duke Foundation. Evans has worked with some of the leading figures in contemporary music: John Zorn, Peter Broetzmann, Pauline Oliveros, Brian Ferneyhough, Kanye West, George Lewis, Anthony Braxton, Mary Halvorson, Ambrose Akinmusere, Weasel Walter, Ingrid Laubrock, Jeff "Tain" Watts, Tyshawn Sorey, Jim Black, Ikue Mori, Steve Schick, and performs with both the ICE and Wet Ink. Photo by Peter Gannushkin. Image courtesy of the artist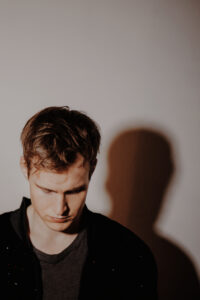 Elias Stemeseder is an Austrian pianist, electronic musician and composer working in a wide-ranging variety of musical idioms. 2022 saw the release of his debut solo record on Intakt records, as well as a debut release by his duo project Penumbra with German artist Christian Lillinger on Plaist records. Elias has collaborated with Laurie Anderson, John Zorn, Craig Taborn, Ingrid Laubrock, Mark Shim, Greg Cohen, Hamid Drake, Anna Webber, Adam O'Farrill and Christian Lillinger, among others. He is a longtime member of the Jim Black Trio (with Thomas Morgan on bass) which has four critically acclaimed releases. Furthermore, Stemeseder appears on recordings released by labels such as Intakt, Winter&Winter and Pirouet Records, and has performed at the Village Vanguard, Elbphilharmonie, the Stone, Jazzfest Berlin and Copenhagen Jazzfestival among others. Photo by Dovile Sermokas