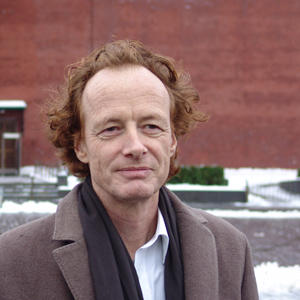 CONCERT | TALEA ENSEMBLE: BEAT FURRER
AMERICAN IMMERSION: BEAT FURRER
INSIDE OUT CHAMBER MUSIC WITH THE TALEA ENSEMBLE
Prior to the U.S. premiere of Beat Furrer's opera FAMA, which will be performed at New York's Czech Center on May 16 and 17, the Talea Ensemble will present an evening of Furrer's chamber music at the Austrian Cultural Forum, offering a glimpse into the composer's sound world. Audiences will have the opportunity to engage with the composer during an informal in-concert discussion exploring the concepts at the heart of the music.

PROGRAM
Beat Furrer: Lotófagos I (2006) *US Premiere
Beat Furrer: Studie for Piano (2011) *US Premiere
Beat Furrer: Scene VI, from FAMA (2004)
Beat Furrer: Lied (1993)

ABOUT THE ARTISTS
Tony Arnold, soprano
Tara Helen O'Connor, contrabass flute
Steven Beck, piano
Yuki Numata Resnick, violin
Greg Chudzik, double bass
The New York-based Talea Ensemble is renowned for its advocacy for new and contemporary music, with an aim to increase awareness and understanding of contemporary music through outreach by participating in residencies, performances, and projects for broad audiences. Talea Ensemble's recent concert with the ACFNY dedicated to the oeuvre of Austrian composer Olga Neuwirth was named one of the year's best by Artforum magazine. In May of 2013, composer Beat Furrer will be in residence with the Talea Ensemble in NYC. His residency will include open rehearsals, lectures, in-concert discussions, and performances of his chamber works.
>> For more information, please visit: taleaensemble.org
The Talea Ensemble is supported by funding from ProHelvetia, the Ernst von Siemens Musikstiftung, and the Harry and Alice Eiler Foundation.

Beat Furrer was born in Switzerland in 1954. He moved to Vienna 1975 to pursue studies with Roman Haubenstock-Ramati (composition) and Otman Suitner (conducting). In 1985 he co-founded Klangforum Wien, Austria's foremost chamber orchestra dedicated to the perfromance of contemporary classical music. In 2003 he was awarded the Music Prize of the City of Vienna and the Golden Lion, for FAMA, at the 2006 Venice Biennale. Furrer has served as a professor of composition at the University for Music and Performing Arts in Graz, Austria since 1991. Furrer's work can be seen as an exploration on modalities of expression, always curious about context and meaning and how they transform musical material. This has led to a rich sound world of extended instrumental and vocal techniques. His body of work is impressively vibrant and multi-layered, with a stunning luminosity.
VENUE
ACFNY