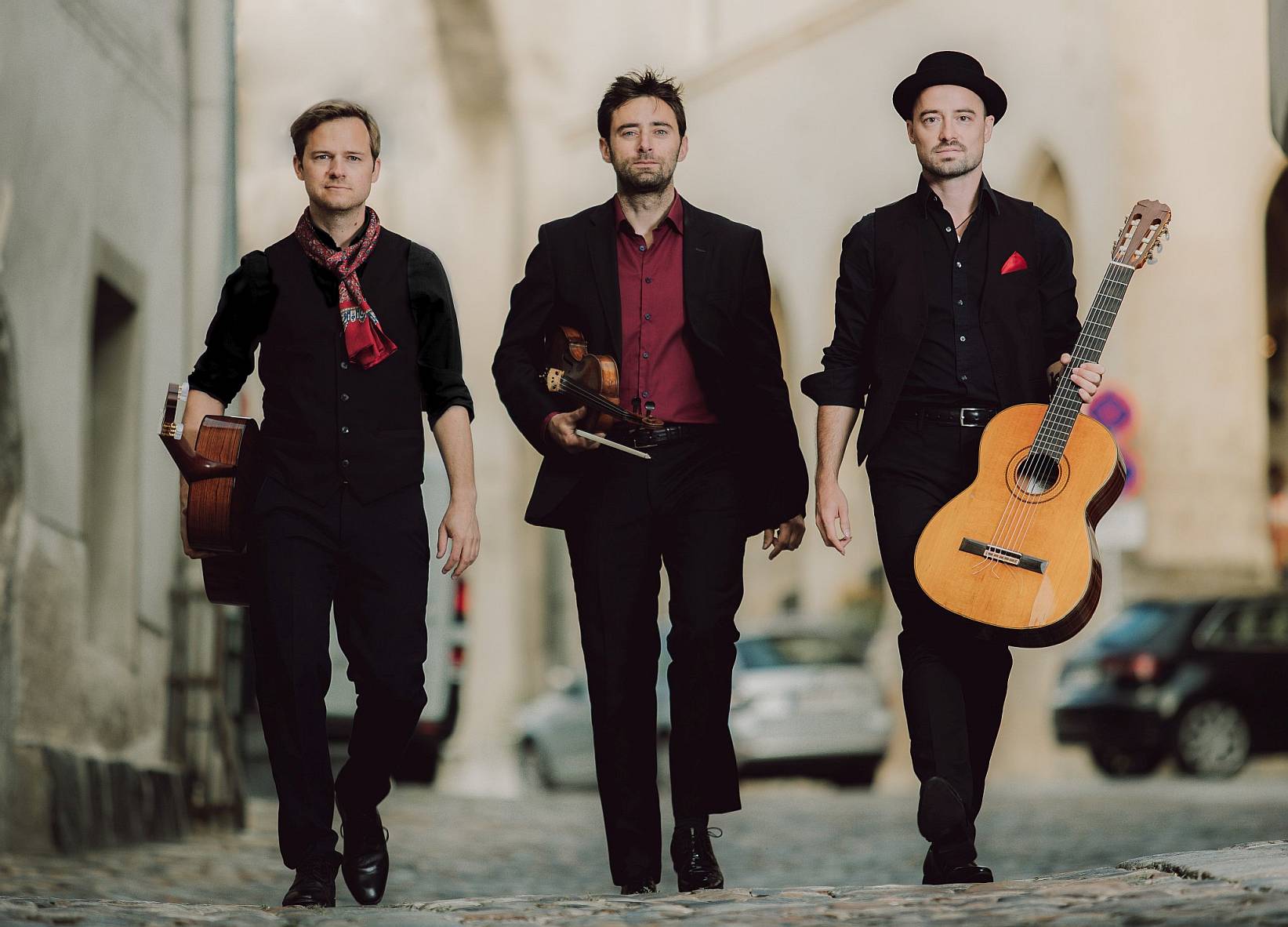 Concert | Viennese Christmas with Cobario
Image Credits: Peter Wieser
December 8 | 7pm
RSVP to: events@acfny.org or +1 (212) 319 5300
Wearing a mask throughout the event is recommended.
Christmas is approaching and with it the Advent season, in which snowflakes are already dancing on the streets, the city shines in festive splendor and the scent of punch and gingerbread is in the air. It is the time for special songs.
In their "Viennese Christmas" Cobario presents traditional as well as modern songs, performed with great enthusiasm and virtuosity on two guitars and a violin. The sound is relaxing and contemplative, but also jaunty and upbeat, when the trio mixes its own compositions into the program into the program.
The CD "Wiener Weihnacht" (Viennese Christmas) includes 12 classical Christmas carols, which Cobario interpreted new and fresh in their own instrumental style. The listener will experience an unforgettable journey that holds many musical surprises: "O Tannenbaum" finds itself in the flair of a Viennese Heuriger, while "Leise
rieselt der Schnee" turns into a jazz waltz of the 50s. From Irish sounds ("Schneeflöckchen Weißröckchen"), to Bossa Nova ("Süßer die Glocken die klingen") to country ("Rudolph the red nosed reindeer". Cobario play their way through the musical styles of this world, without forgetting their alpine tradition ("Es wird scho glei dumpa").
"Wiener Weihnacht" (Viennese Christmas) is a musical potpourri of the three Viennese musicians, who approach with fresh and creative ideas the theme "Music at Christmas".
Please click here for a foretaste of Cobario.