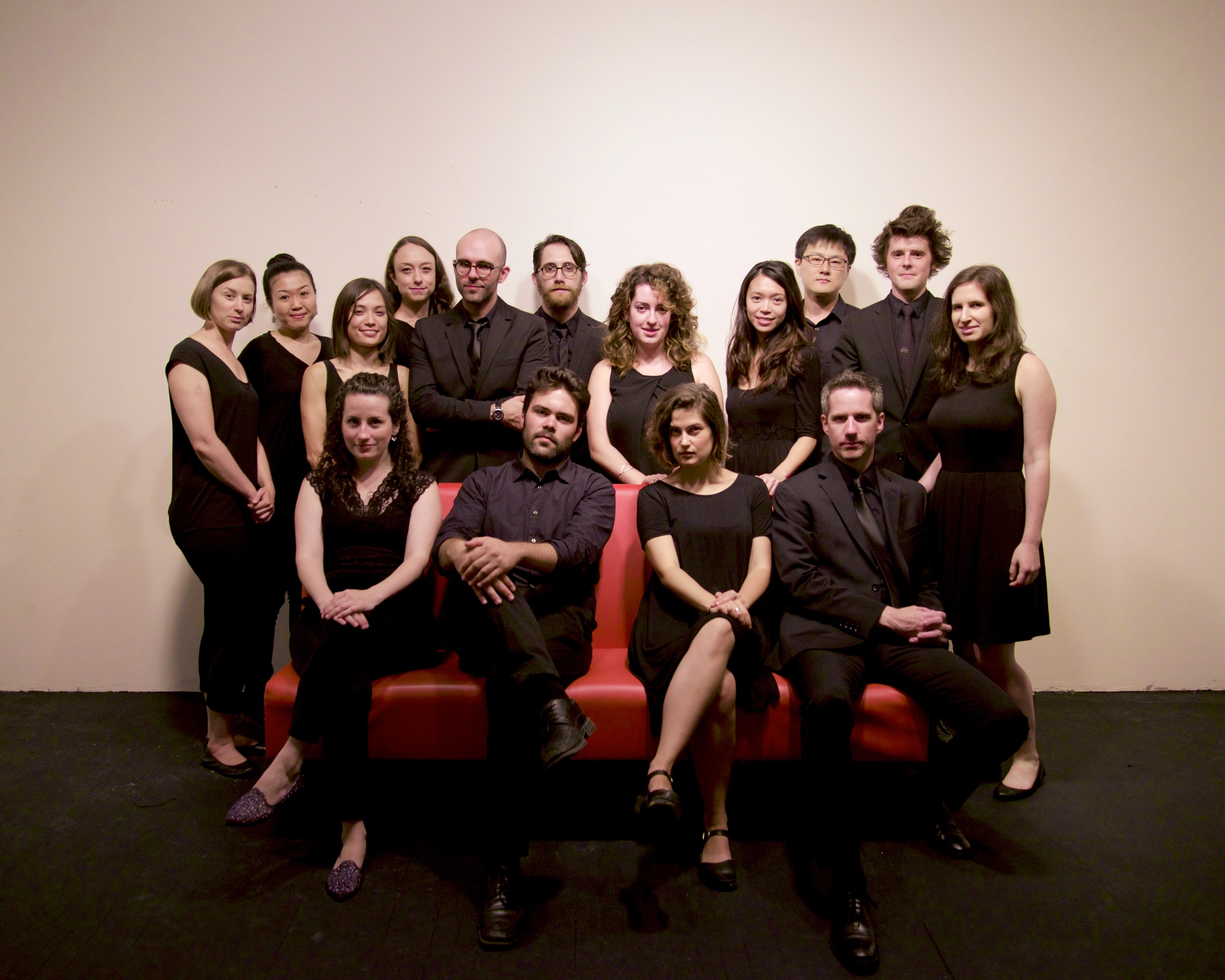 CONCERT | YOUNG AUSTRIAN AND AMERICAN COMPOSERS: "CONNECTIONS"
On May 25th, the ACFNY presents Ensemble Mise-En performing works by Austrian composers Christof Ressi, Belma Beslic-Gal, Alexander Kaiser, as well as American composers Kurt Rohde, Gilbert Galindo, and Hiroya Miura.
The CONNECTIONS Series is a 3-part series that explores the relationships between artistic and cultural groups that are, or have been separated by distance-be it physical or generational-and how that awareness can cultivate unique emotional pathways through art. The composers for this concert have been curated by Austrian composer, Matthias Kranebitter, and ensemble mise-en's Artistic Director, Moon Young Ha. With so many people from such different cultural backgrounds coming together to put on one concert, this program truly captures the spirit of the CONNECTIONS Series.
ABOUT THE ARTISTS
Christof Ressi's field of work covers various styles of music such as contemporary music, jazz, electronic music and applied music. He has previously studied with Gerd Kühr at the University of Arts in Graz. He also studied jazz piano and classical composition at the Conservatory Klagenfurt. Belma Beslic-Gal is an Austrian composer, artist and pianist of Slovenian/Bosnian descent. She also studied composition at the University of Arts in Graz with Bernhard Lang and Klaus Lang. She is also a Co-Curator of the Shut Up and Listen! Festival in Vienna. Alexander Kaiser is an Italian born composer based in Vienna. His early music education includes guitar, piano, and singing. He started his own punk rock band at age 15. Later on, he began to focus on composition and started his studies at the Music and Arts University of the City of Vienna with Christian Minkowitch. He later studied with Beat Furrer at University for Music and Arts in Graz and Christian Minkowitsch in Vienna.
Kurt Rohde is a violinist and composer based in San Francisco, where he teaches at the University of California Davis. He also performs with the Left Coast Chamber Ensemble. His work has received a number of accolades including the Rome Prize, the Berlin Prize, and a Guggenheim Fellowship. Gilbert Galindo is a New York-based composer originally from west Texas. He studied at Northwestern University as well as Cleveland Institute of Music. In addition to being a composer, Galindo is also a DJ and producer at various clubs in New York. Hiroya Miura is a Japanese composer based in Maine. He received his D.M.A. from Columbia University and teaches music theory and composition at Bates College. Hiroya is also a founding member of No One Receiving, an electronic improvisation collective whose debut album, From the Grain of Sound, has won critical acclaim in Europe and the United States.
Ensemble mise-en is an innovative and versatile New York-based contemporary music collective striving to bring challenging yet beautiful sounds to a wide range of listeners. The ensemble's musicians are led by composer Moon Young HA, imparting an experience simultaneously multi-cultural, intellectually stimulating, and aesthetically pleasing ("mee" in Korean means "beauty", and "zahn" means "to decorate").