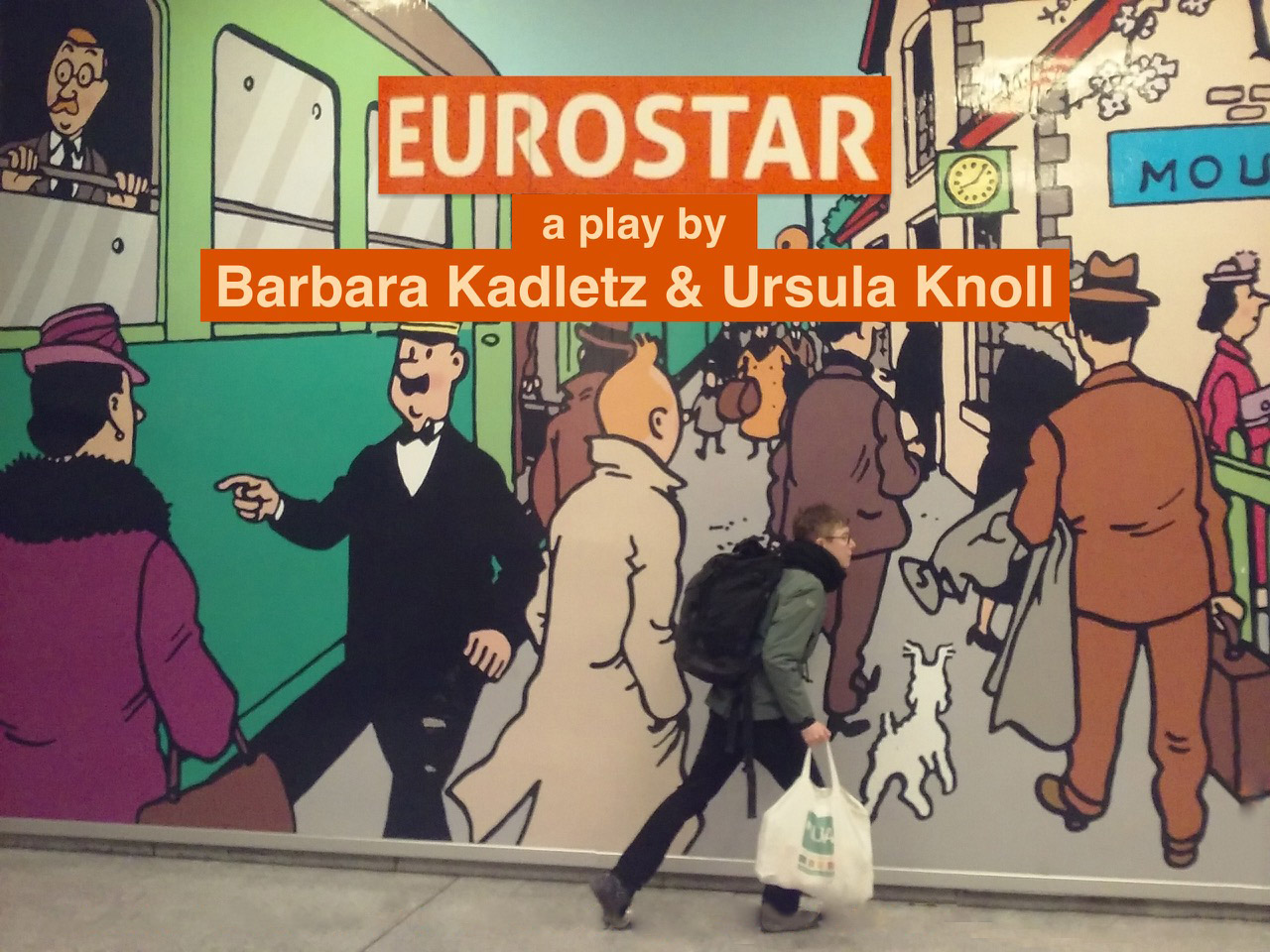 "EUROSTAR" ON TRAFIKA EUROPE RADIO
"EUROSTAR" – A  ROADMOVIE AS A CHAMBER PLAY by Barbara Kadletz und Ursula Knoll was aired on Trafika Europe Radio followed by a discussion with its co-authors as well as with the director and the play's main actress Stephanie Schmiderer led by Trafika Europe's Andrew Singer.
The episode is part of Trafika Europe's mini-series on European contemporary theater.
Up Next
Up next on this mini-series is "Decomposed Theatre" by Matei Vișniec supported by the Romanian Cultural Institute on April 24, 2021 at 2pm ET.
PLOT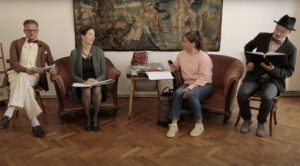 Authors Stefan Zweig (1881 – 1942) and Joseph Roth (1894 – 1939) return as ghosts to the Europe of 2020. They accompany a literary scholar and her trainee during a research trip on a train journey from Vienna to London.
Between tragedy and comedy, their attempts oscillate to position themselves on current developments in Europe. This causes affection and rejection, from which changing alliances and unbridgeable differences emerge.
Everything is in a state of change: Europe through which they travel, the relationships they have with each other, and their self-reference.
Cast: Yarina Gurtner, Stephanie Schmiderer, Alexander Fennon, Vitus Wieser
Cinematography: Philipp Karner
Directed by Stephanie Schmiderer
US Adaptation and Translation: Stephanie Schmiderer
Copyright (c) Kaiser Verlag 
The staged living room reading production by Theater Beyond (Vienna 2020) is also available on our YouTube Channel.
ABOUT THE ARTISTS
Ursula Knoll lives as a writer and editor in Vienna. She trained as a playwright at the Burgtheater Vienna and with the playwright's project Wiener Wortstätten.  Plays and other texts: www.ursulaknoll.net
Barbara Kadletz lives as a freelance author in Vienna and works in the wonderful bookshop of Petra and Oliver Hartlieb (www.hartliebs.at). Her debut novel "Im Ruin" was published in spring 2021.
Stephanie Schmiderer is a director, stage and film actress in classical and avant-garde theatre and independent film. As a cultural anthropologist (Ph.D.) she lectures at the University of Vienna and is published in the field of dance and performance anthropology. She splits her time between Vienna and New York City. 
Andrew Singer is an NYC-based poet, editor, translator, teacher and visual artist, and the founder and director of Trafika Europe – showcasing new literature in English translation from across Europe – and Trafika Europe Radio, Europe's literary radio station.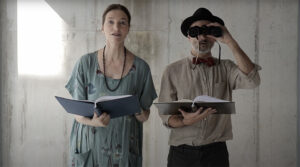 +++
Image credit: Barbara Kadletz & Ursula Knoll