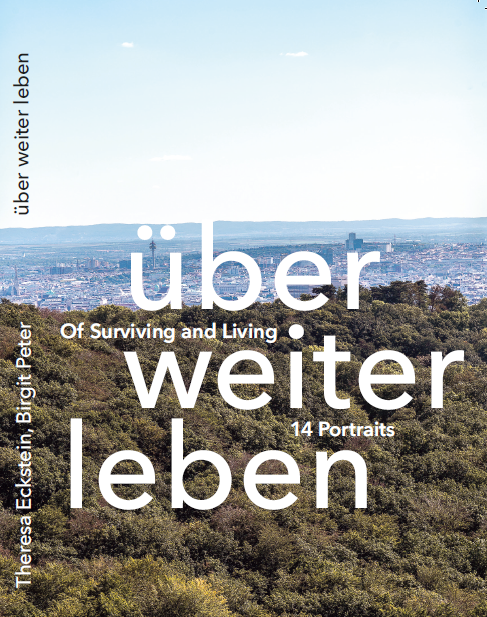 Film screening and presentation | Of Surviving and Living and the Regiobiograph Project
Images by Peter / Eckstein / Vogt / University of Applied Science
September 29th | 7pm
RSVP to: events@acfny.org or +1 (212) 319 5300
Wearing a mask throughout the event is required.
Of Surviving and Living, Viennese Stories, gives an insight into the lives of 7 Jewish Austrians who survived the Holocaust in various ways. Lucia survived hidden in a workshop, Blacky survived several concentration camps, Walter escaped to Palestine, Elfi was concealed from her Jewish father, Kurt survived in a labor camp in Karaganda, Alfred survived in a small Italian mountain village and Helga survived Theresienstadt and Auschwitz. They all live in Vienna again today, in the place where everything started back in 1938. The film is not a historical memorial but tells different life stories.
After the screening, a short presentation of the Regiobiograph Project will follow that builds upon the films content and historic research. The Regiobiograph project explores the potential for local history education that has emerged as a result of ongoing digitalization. Based on biographies and their regional context, the project explores narrative forms that combine elements of time-based media with data visualization.
Artists:
Theresa Eckstein studied theatre, film, and media studies at the University of Vienna and is a research member of Regiobiograph. Her research focusses on Jewish actors and actresses in Theresienstadt. She developed, directed, and produced the film project Über Weiter Leben. Geschichten aus Wien.
Birgit Peter studied theatre studies and philosophy at the University of Vienna. She is the director of the archive and collections of the Department of Theatre, Film and Media Studies at Vienna University. Her research interests and publications encompass: Forgotten and Repressed Theatre History, The History of the Theatre, Nazi-Theatre, Circus and the History of Popular Media in Vienna
Clemens Baumann is a research assistant at the Institute of Creative\Media/Technologies (IC\M/T) at the St. Pölten University of Applied Sciences. His research focusses on audiovisual media, storytelling, and virtual reality.
Georg Vogt is a researcher, author, editor, filmmaker, and curator. He researches and teaches at St. Pölten University of Applied Sciences and University of Vienna.