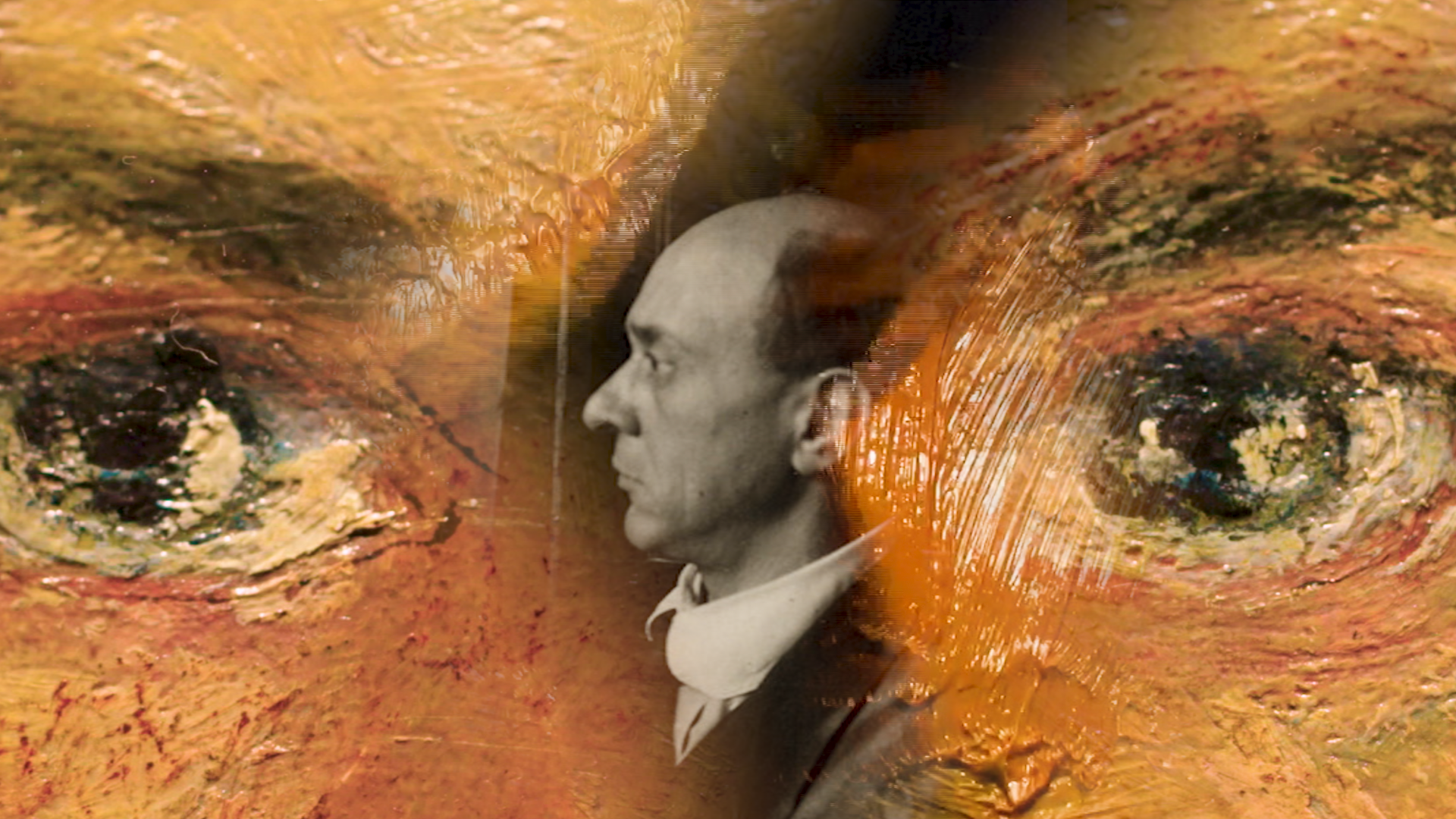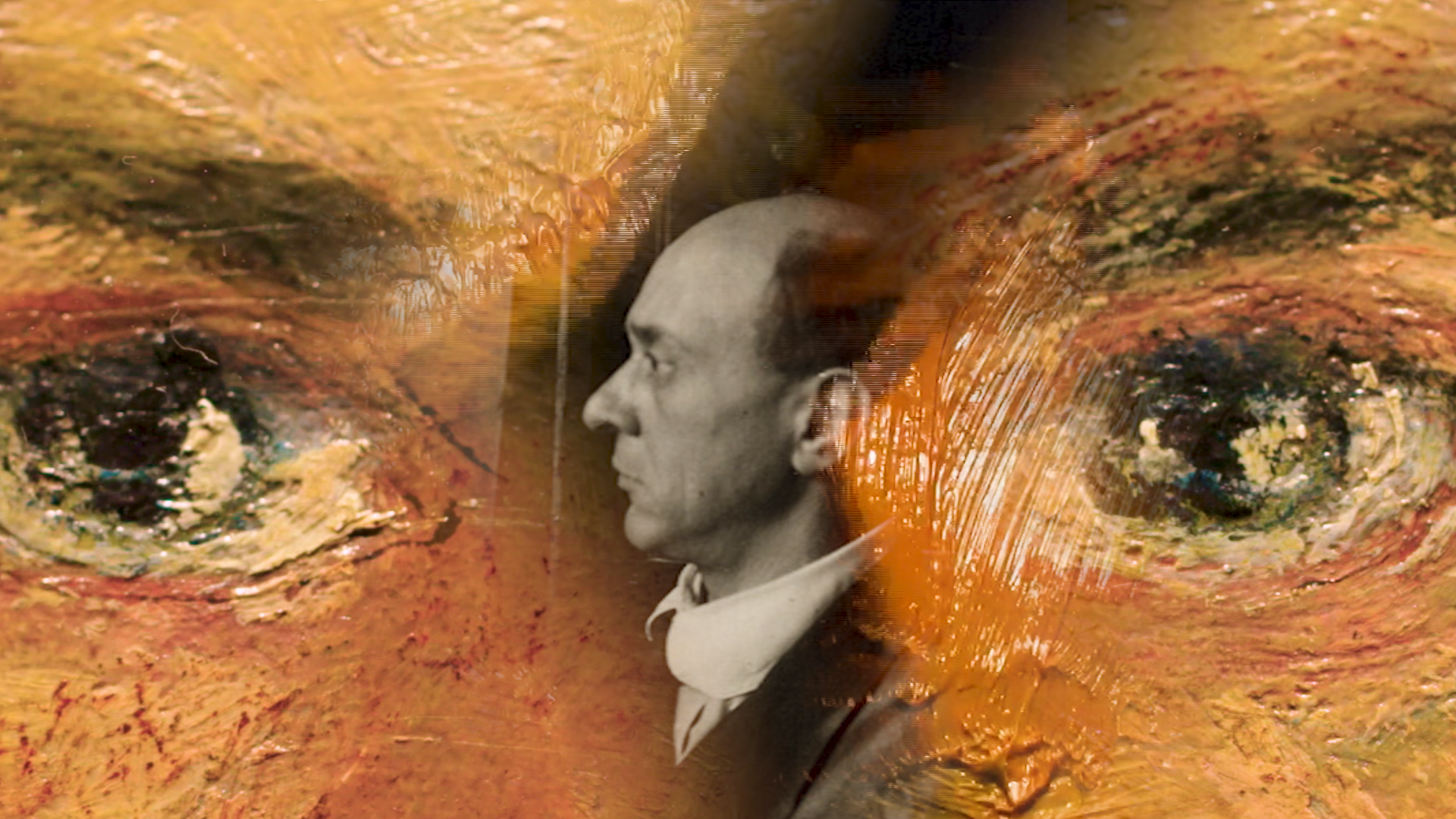 Film Screening | Hilan Warshaw: Through the Darkness
Image Credits: Overtone Films LLC
October 27 | 7 pm
RSVP to: events@acfny.org or +1 (212) 319 5300
Wearing a mask throughout the event is recommended.
'Through the Darkness' is an Overtone Films/ORF production, which is having a premiere screening in New York and the United States at the Austrian Cultural Forum New York. The movie will be followed by a discussion with filmmaker Hilan Warshaw and art historian and curator Jane Kallir.
Hilan Warshaw's documentary Through the Darkness (52 minutes) illuminates the turbulent relationship between two artistic rebels. In 1907, composer Arnold Schoenberg befriended the brilliant and unknown painter Richard Gerstl. Gerstl and Schoenberg shared not only a devotion to iconoclastic self-expression, but also a love for the same woman, Mathilde Schoenberg. This triangle ultimately led to Gerstl's tragic death at the age of 25, and motivated Schoenberg to revolutionize musical composition with the development of atonal music. Commissioned by and originally broadcast on ORF (Austria) to mark the 70th anniversary of Schoenberg's death, with other broadcasts on SVT, YLE, and Medici TV.
Artists
Hilan Warshaw has produced, directed, and written internationally broadcasted films including Wagner's Jews (WDR/ARTE, Medici TV, PBS-WNET, Israel's Channel 8, SVT, Deutsche Welle); Through the Darkness (ORF, SVT, YLE, Medici TV); In the Key of Bach (PBS-GPB); Secret Song (SVT, EuroArts, Allegro HD); Rachmaninoff Revisited (WDR/ARTE; co-producer and editor); and the forthcoming Mahler in New York (SVT) and Unwanted.
 He is also video director of the Atlanta Symphony Orchestra, directing multi-camera concert captures for digital release and television broadcasts. He is a 2021/2022 Hermitage Artist Retreat Fellow, and was a 2022 International Emmy Awards juror. Hilan's other writing and video editing credits include documentaries broadcast on PBS stations, ARTE, NHK and other international networks.
His essays on film and music have been published in anthologies from Cambridge University Press, McFarland Press, and Königshausen & Neumann, and in periodicals including The Wagner Journal. He has taught film courses at Barnard College and Western Carolina University, and has been a lecturer and panelist at venues including London's Barbican Centre, Stockholm's Royal Academy of Arts, Yale University, Boston University, Goethe-Institut, Wagner Society of New York, Boston Public Library, NYU's Deutsches Haus, and the Morgan Library & Museum.
Jane Kallir, President of the Kallir Research Institute and Director of the Galerie St. Etienne, both in New York City, is a recognized authority on Austrian and German Expressionism.  She has published over twenty books, including the comprehensive catalogue raisonné, Egon Schiele: The Complete Works (1990; expanded edition 1998; digital edition 2018). She has curated exhibitions for many major museums in Europe, the US and Asia, including the National Gallery of Art in Washington D.C., the Belvedere and Wien Museums in Vienna, the Museo del' Vittoriano in Rome and the Hangaram Museum of Art in Seoul, South Korea.
Otto Kallir, Jane's grandfather, rescued Richard Gerstel from oblivion some twenty-three years after the artist's suicide. In 1931, Gerstl's first exhibition, ever, was held at Kallir's Neue Galerie in Vienna. Subsequently, Kallir's documentation of the artist's estate served as the basis for a number of rudimentary catalogues raisonnés. Jane Kallir is presently researching a comprehensive Gerstl catalogue raisonné, to be published online by the Kallir Research Institute.
.