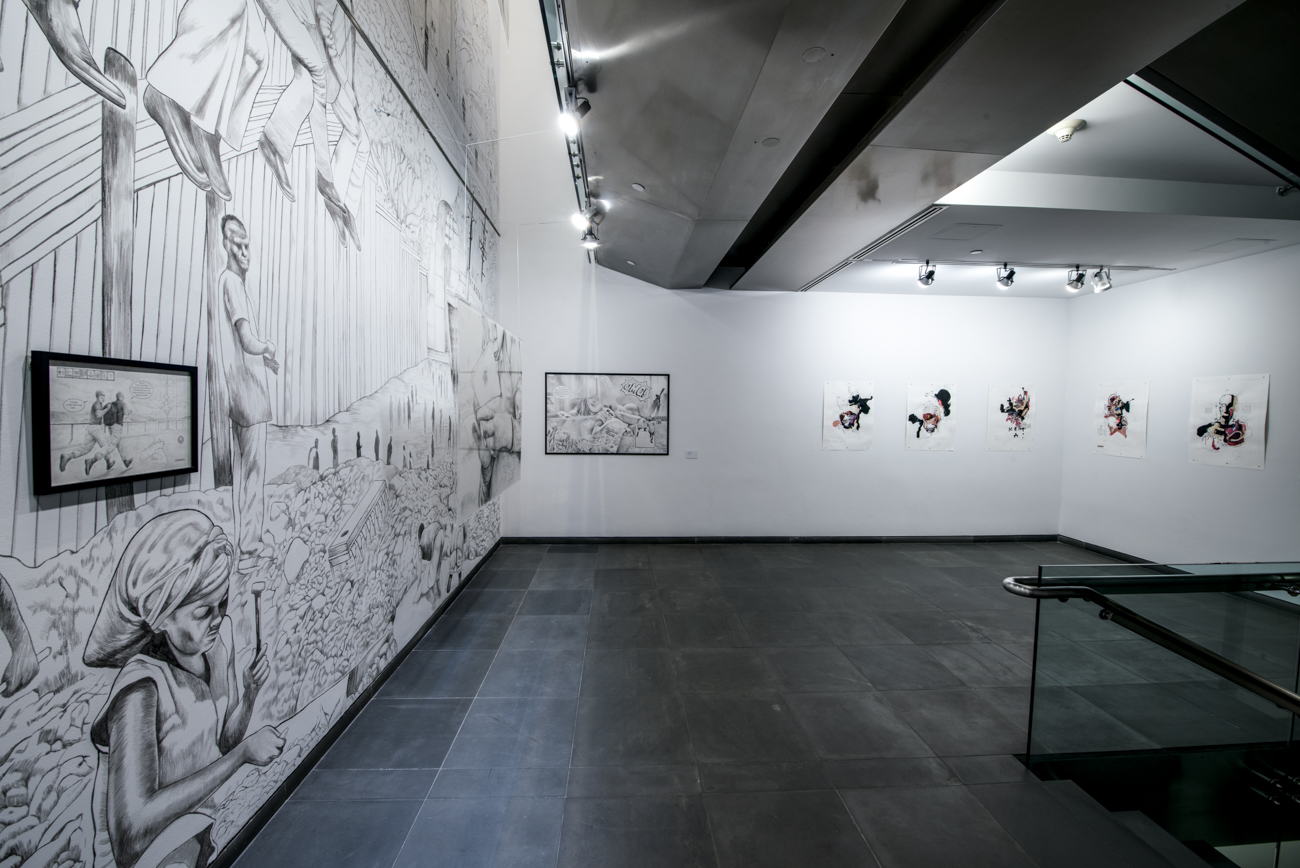 FREEDOM WILL HAVE BEEN AN EPISODE VIRTUAL GALLERY TOUR
Join us on Thursday, August 27th at 2pm EST for a virtual tour live stream of our current exhibition, Freedom Will Have Been an Episode, on the ACFNY Youtube channel video link.

Freedom Will Have Been an Episode does not intend to proclaim the end of freedom, but rather aims to contemplate the creeping social upheaval that has taken place in recent years. Ironically, this exhibition was launched on March 5, just a week before COVID-19 halted global travel and enforced social distancing. We are excited to present the gallery to viewers with a new respect and understanding of freedom.
Following in the footsteps of the pioneering Austrian painter, performance artist, experimental filmmaker, and writer Günter Brus (*1938), four emerging artists and collectives from Austria have developed new site-specific installations that engage with that freedom means today in art and society. This exhibition will be on display until September 7, 2020.
In addition to tuning into our virtual tour, the forum will now allow visitors to view our gallery and library by appointment only. Please call 212-319-5300 ex. 22 or email nina.monschein@bmeia.gv.at to schedule a visit to our gallery. Please call 212-319-5300 ex. 77 or email michael.grosser@bmeia.gv.at to schedule a time for pick-up and returns.
Image Credit: David Plakke