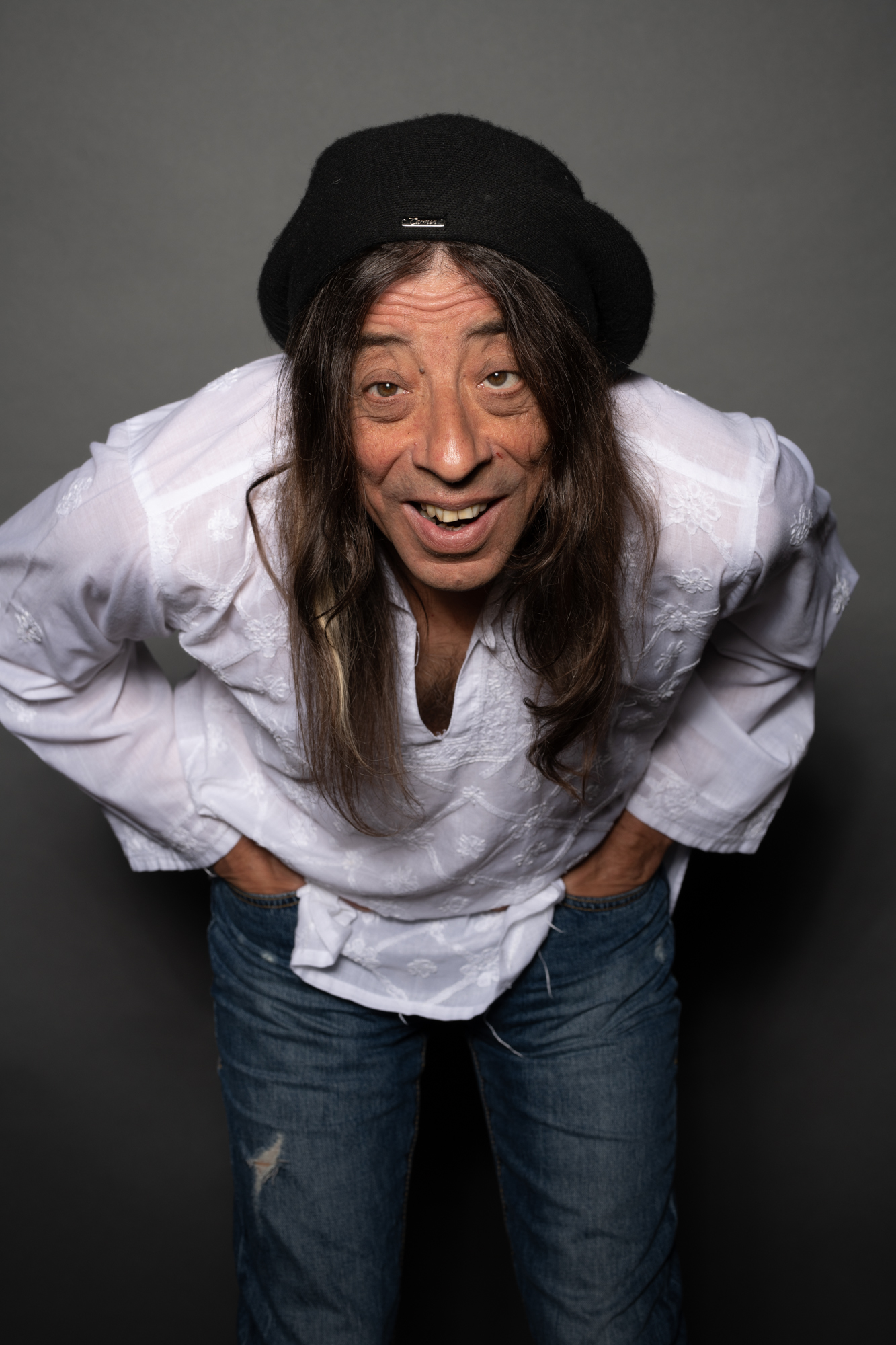 Harri Stojka – Acoustic Drive
Image Credits: Harri Stojka
June 20 | 7 pm
Tickets will be available in June.
Join us for a concert evening with Austrian jazz guitarist Harri Stojka who will be joined by Herbert Berger on the saxophone, Peter Strutzenberger on the bass and Sigi Meier on the brush snare.
About the Concert
Harri Stojka will present his current focus in the formation ACOUSTIC DRIVE together with his partners Herbert Berger (sax), Peter Strutzenberger (bass) and Sigi Meier (brush snare) as part of a side event to the current exhibition at the ACFNY, "What Should I be Afraid of? Roma Artist Ceija Stojka". In this formation, Harri Stojka 's style meets Django Reinhardt and his musical universe. As a principle for this, the guitarist outlines the approach of ACOUSTIC DRIVE as "modern jazz soloism" with "Acoustic Gypsy Sound". What these words characterize succinctly, transcends in concert the limitations of a pure tribute, Stojka and his partners go into the fullness of their instrumental expression, let their musicality speak not only through the material of Reinhardt, but move just as dynamically with the original compositions of Harri Stojka, the "drive" in the band name may be taken literally and quickly captivates the audience.
About Harri Stojka
Harri Stojka, born as Harald Wakar Stojka in Vienna in 1957, is a musician of world renown. On and with the guitar, Stojka is both a specialist and a universalist. In his eternally young, inspired and inspiring play with and around the "time" in the most diverse musical constellations, any artistic arbitrariness is alien to him. Style and genre designations, their supposed boundaries (jazz, blues, rock, world, swing … you name it, Stojka played and plays it!) serve at most as points of orientation or dialects of that one world language which Harri Stojka, who comes from a Lovara-Roma dynasty, always uses with curiosity, always openly and with great expression: music! Thus, over the decades, Stojka has recorded a discography that is simply impressive in its quality and artistic diversity, from early highlights such as "…Off The Bone" (1980, with the Harri Stojka Express) or "Live At Montreux" (1981) to more recent works "Psycho Guitar" (2019) or "Salut To Jimi Hendrix" (2020). The profound examination of Jimi Hendrix as a formative influence for Harri on the electric guitar, the independent reflection of his music in his own songs and Hendrix adaptations characterized the year 2022, in which Hendrix's 80th birthday was to be celebrated. The wonderfully loud and exuberant concerts in the trio still echo into the not so new year 2023, one of the many possibilities and aspects of Harri Stojka's music, who always traces his muse in more than one way. Thus, the discography continues to grow. In February 2023, the CD "Improvisation: Live", recorded together with Jatinder Thakur (Tablas, Percussions & Voices), will be released, featuring a sparkling extended sound dialogue between the two exceptional instrumentalists, recorded in 2005. In spring, "Harri Stojka goes Standards" will give you the opportunity to hear how the versatile musician took on classical songs in 1999 on rhythm and lead guitar.