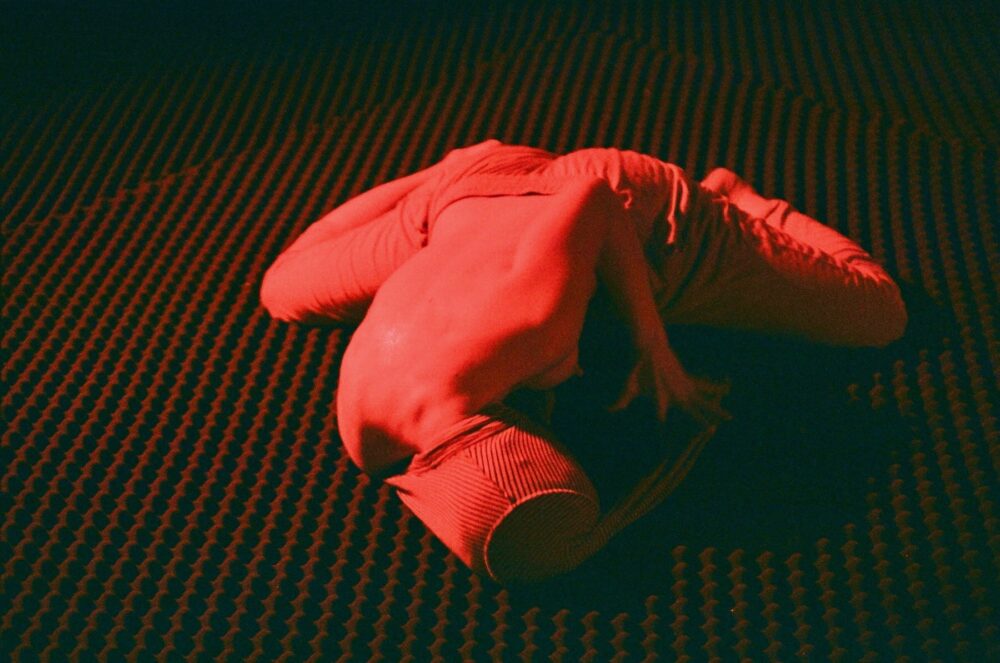 Line Death Dance
We celebrate the launch of a new film and book grown out of this collaborative performance project by Melanie Maar.
This small live audience and online gathering will hold a screening of the short film, the book presentation and an artist talk. In cooperation with ENTKUNSTUNG and The Chocolate Factory Theater, we will celebrate the birthing of these works.
What are the offers of live and image-based art making at this time? How can non-linearity and death be ritualized within and outside of live performance events?
Line Death Dance was originally a performance residency conceived by Melanie Maar for ritualizing The Chocolate Factory Theater's transition from their old building into their new one in Queens. 'After two live performance phases, the pandemic redirected us to envision and create in other mediums.' The artists involved in this endeavor come from light, sound, dance, design, film and visual art. The work of Lindsay Packer, Anaïs Maviel, Kenta Nagai, Laurel Atwell, Laura Bartczak, Edith Greutmann, Brian Rogers and Madeline Best and MASSE will be introduced through this occasion.
The book is co-edited by Maar & Laurel Atwell, designed by MASSE, with images of the performances by Laura Bartczak. The film was shot as a performance sequel in the yet un-renovated Theater space and its surround. Filmmaker and sound artist Brian Roger collaborated with Maar on the making of Exit Skin.
In this link, you can find the archive of each artist who contributed to the project in form of a Newsletter: https://tinyletter.com/LDD/archive
Starting on June 2, you can reserve your event access here.
ABOUT THE ARTIST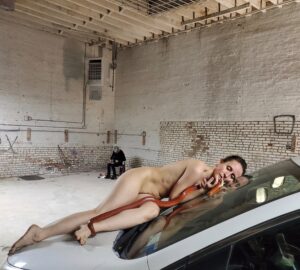 Melanie Maar is a New York-Viennese artist. Her works merge scenography, performance, dance, writing and imaging. A mistress of ceremony approach calls her to study the mystery and function of performance. In 2016 she received the Foundation for Contemporary Arts Grants to Artists Award in New York City.
+++
Image credit: Melanie Maar by Laura Bartczak (red), Exit Skin by Dustin Maxwell (car scene)