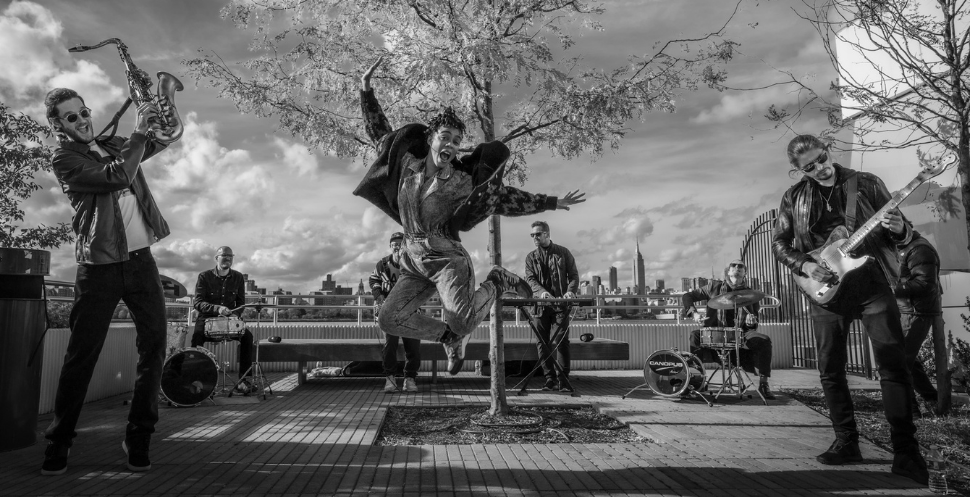 Music Documentary | NYC – This is Us Part II
NYC – This is Us Part II is a continuation of a collaborative music video project between Austrian musicians based in the New York area, focusing on first-hand impressions from NYC during the peak of its COVID-19 crisis and the months to follow.
This second addition to NYC – This is Us reflects a world that is currently undergoing major changes and in which social distance has become the new norm, interpreted both musically and visually. The musicians compose – once again remotely – a contemporary suite-like piece of music that includes 4 movements. Each movement will express emotions of infraction, lament, contemplation and finally, awakening, which will also be interpreted visually by creating a music documentary about these trying times.
The documentary was released on the ACFNY YouTube Channel. Please click the link below to watch:
Follow our Social Media Channels for updates on the release of the video>>>
FACEBOOK | INSTAGRAM | TWITTER

ABOUT THE MUSICIANS
Daniela Bauer
Yela (Daniela Bauer) is a New York-based soul musician, born in Vienna.
She received a scholarship from the Berklee School of Music in Boston, Massachusetts. While at Berklee she continued to work with internationally acclaimed musicians and producers, such as: Rodney Hunter (G-Stone Recordings), Stereotyp (G-Stone Recordings), Dzihan & Kamien (Couch Records), and Café Drechsler, Thomas Rabitsch, and Waxolutionists, and toured throughout Europe in the summers. She sang background vocals for Grammy-nominated soul singer Musiq Soulchild, and acclaimed German soul singer Joy Denalane, and has worked with US musicians/producers Kelo Saunders and Chris Sholar, to name a few.
Yela co-wrote for the Austrian submission to the Eurovision song contest. She released her EP "Just The Way You Are" with Philadelphia based producer Steve McKie in Sept 2012. (www.instagram.com/yelalight)
Dennis Brandner
New York-based saxophonist Dennis Brandner has earned a reputation as a musician with great facility on his instrument, a creative composer with a personal approach, and an improviser employing a lyrical yet exciting calm in his solo work. Steely Dan's saxophonist and internationally acclaimed jazz great Walt Weiskopf describes him as "… a highly talented jazz musician. He has what it takes to excel in the music business." Dennis studied at the Carinthian State Conservatory with Michael Erian and, ultimately, decided to move to the US at the age of 18 to further pursue his passion for music. While having worked on numerous albums as a sideman, his first album as a leader "Dawn Betrayed" will be released in the early fall of 2020. (www.dennisbrandner.com)

Markus Gottschlich
Austrian-born pianist, composer, and Steinway Artist Markus Gottschlich has been an active Jazz musician in the US for over two decades. In addition to his international concert activities, Gottschlich also dedicates himself to jazz education. He was the Artistic Director of the Miami Beach Jazz Festival, Executive Director of the New Mexico Jazz Workshop, and currently serves as the Director of Music at Jazz House Kids and the Montclair Jazz Festival. Gottschlich keeps a busy schedule as a performer, clinician and composer. (www.markusgottschlich.com
Matthias Loescher
Matthias Loescher is a musician and composer based in Brooklyn, New York. He is featured on countless records and has released seven albums as a leader/ co-leader. Loescher is a founding member of THE RUFF PACK (co-lead with Stephan Kondert). The group has toured extensively in Europe and the United States and produced several successful Albums. Since becoming the lead guitarist in 2016 of Ms. Lauryn Hill's band, Loescher has recorded and toured around the globe with her several times. He also performed and collaborated with artists such as Nas, Common, Sean Combs, Steven Marley, Seun Kuti, Deva Mahal, Akua Naru, Doug Wimbish, SK Invitational and many others. (www.matthiasloescher.com)
Peter Kronreif
Peter Kronreif, born and raised in Salzburg, Austria, studied Jazz at Bruckner Conservatory in Linz with Doug Hammond and Jeff Boudreaux. As a young player, he gained a lot of experience performing with jazz greats in the European scene. He went on tour in over 20 nations, working with, amongst others, Harry Sokal, Matthieu Michel, Johannes Enders, Alegre Correa, and S.K. Invitational. In 2010 he was awarded the Hans-Koller-Prize as "Sideman of the Year 2009". . In NYC he leads the group "Peter Kronreif WAYFARERS" which will release their 2nd album this coming summer; otherwise Peter is a busy Sideman in the NYC scene and has been working with artists like Remy LeBoeuf, Seamus Blake, Aaron Parks, Matt Brewer, Randy Brecker, Donny McCaslin, Thana Alexa, Christos Rafalides, Jaleel Shaw, just to name a few. (Instagram: @petecrowny, www.peterkronreif.com)
Peter Traunmüller
New York-based drummer, arranger and composer Peter Traunmueller, originally from Salzburg, Austria, has earned a reputation as a musician with a unique skill to express himself fluently in many different styles and genres. His well-developed facility on his instrument and his great ability to listen and support his fellow band members has given Peter the opportunity to perform all over the world with artists such as Assaf Kehati, Michel Reis, Gianni Gagliardi, Lukas Gabric, John Stetch, Jim Cammack, Curtis J, Jon Davis, Dan Lipsitz, Steve Ash, Milo Z, Pat O'Leary, Hyuna Park, among many others. (www.petertraunmueller.com)

Stephan Kondert
Born in Salzburg in 1981 Kondert studied Jazz at the Bruckner Universität in Linz but always had an affinity for hip-hop so his relocation to New York was a natural move. Over the past years he has built up a large community of all-star musicians and artists in the city, but has also kept a strong tie to his austrian roots. His project SK Invitational, established over a decade ago, is the prime result of that creative synergy. (www.skinvitational.com)
+++
Watch NYC – This is Us Pt. I >>>
Image Credit: Robert Sinnhuber