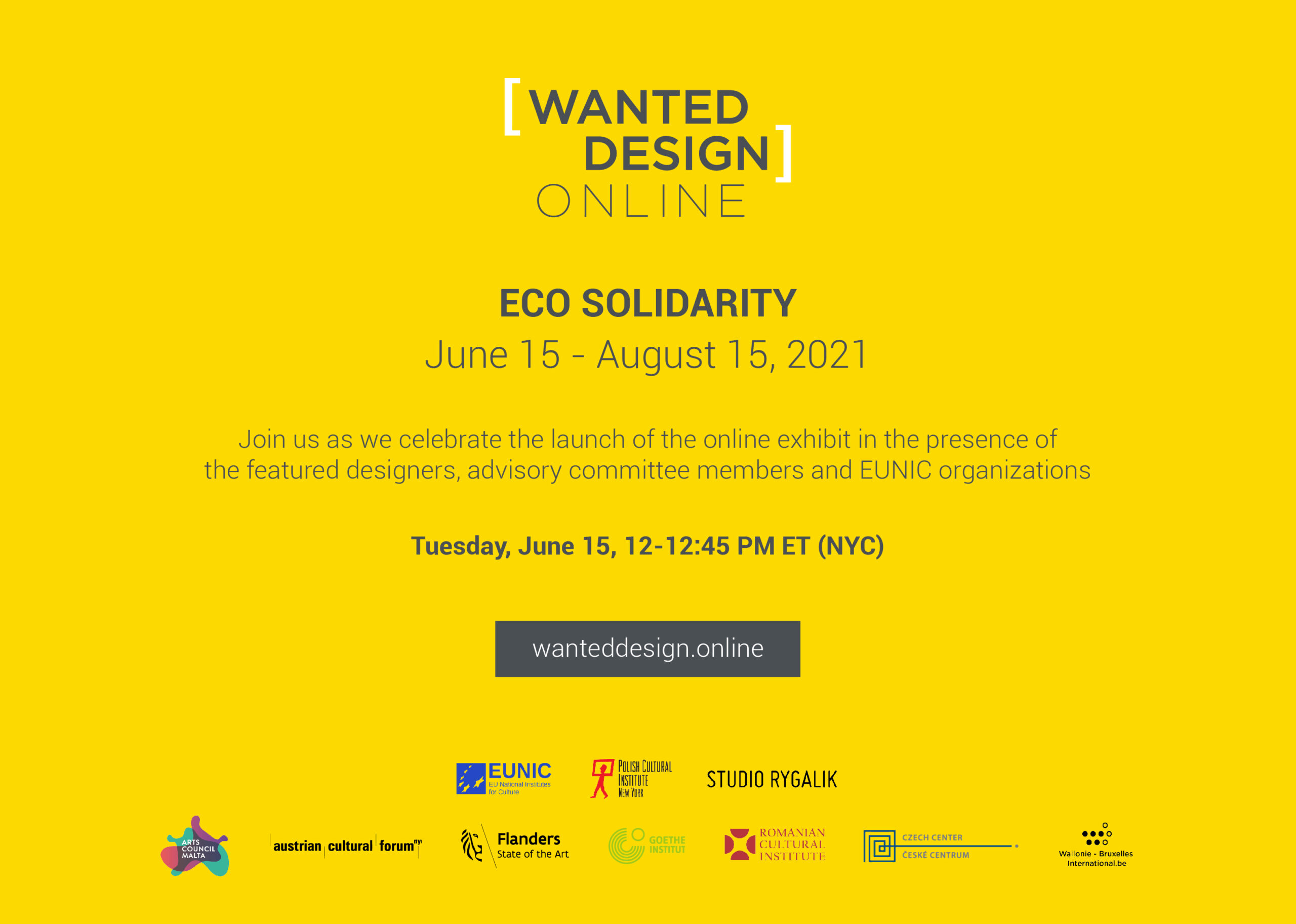 Online Exhibition | ECO Solidarity
June 15 – August 15, 2021 | Together with the Vienna Business Agency and Advantage Austria/Creative Industries, the ACFNY presents ODM by EOOS Next as the Austrian contribution to the ECO Solidarity Initiative. This project is featured as an online exhibition hosted by WantedDesign Manhattan from June 15 through August 15, with a kick-off VIP event on June 15th at 12:00 p.m. Anyone who missed the eight global designers' compelling talk on the groundbreaking products and projects nominated for the initiative by eight European Union National Institutes for Culture (EUNIC), will have a chance to delve deeper into the thought-provoking approaches and perspectives put forth by each of them addressing sustainability as a humanitarian issue, climate change, and ecology.
This online exhibition is a follow-up event of the virtual trade show presented by WantedDesign Manhattan and ICFF that launched May 18. You can view this session on-demand at: https://www.youtube.com/watch?v=8n5qsx7pv5k
ABOUT O.D.M. – Open Design Toilet Mold by EOOS NEXT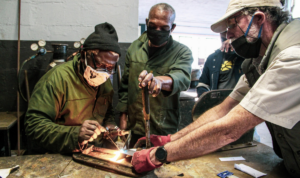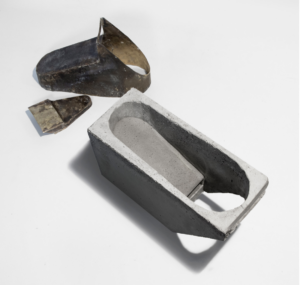 The toilet revolution for the bottom of the pyramid
More than 35% of the world's population lack access to safe sanitation. The vision of this project is to empower local craftsmen around the world to integrate EOOS NEXTs 'URINE TRAP', a passive urine separation technology, into toilets that can be produced locally and integrated into already existing toilets slabs. The ODM was created by female designers and improved with feedback out of a co-creation process provided by craftsmen in South Africa.
The production of the open-source urine-diverting squat toilet is explained with a step-by-step pdf and a video manual. Simple production techniques are presented in an easy-to-understand way, reaching people with various backgrounds, providing business opportunities and building capacities. By sourcing material locally, import, transport and storage of often rarely available squat pans is eliminated, and resources are being saved. In BoP markets, the ODM can significantly contribute to the skipping of 4 out of 5 steps on the sanitary ladder: from open defecation to basic sanitation. Urine Diversion is key to improve basic sanitary conditions. Urine mixed with feces causes smell and larger tank or pit volumes, it increases the growth of pathogens which relates to diseases, nitrogen loads in aquatic systems and prevents eutrophication. The reuse of nitrogen and phosphorus for agricultural purposes follows a circular economy thinking and gives an opportunity to create business models such as the production of biological fertilizer for agriculture. Furthermore, the need for artificial fertilizer the costs and emission of transportation and import is avoided.
EOOS NEXT is a diverse group of designers/architects/theorists, applying sustainable and social design strategies to projects. The Viennese studio employs industrial design strategies to respond to the great challenges in the world, such as the climate crisis or social injustice. Design is being used as a tool for social change creating alternatives for future, sustainable lifestyles. In April 2021, EOOS NEXT received the Green Good Design Award of the Chicago Atheneum in partnership with the Bill & Melinda Gates Foundation.
ABOUT ECO Solidarity
ECO Solidarity addresses the urgency for a more human-centered design in response to the humanitarian and public health crises, focusing on ecology, climate change, public health and well-being in public spaces, and the role of the economy, the key objectives of the Green New Deal, through interior and product design, and special planning. ECO Solidarity brings together designers and field experts nominated by eight participating European Union National Institutes for Culture (EUNIC) institutions: Austrian Cultural Forum New York, Delegation of the Government of Flanders to the USA, Wallonie-Bruxelles International New York, The Czech Center, Goethe Institute New York, Arts Council Malta in New York, Polish Cultural Institute New York, and Romanian Cultural Institute New York. ECO Solidarity was initiated by the Polish Cultural Institute New York and Tomek Rygalik.
ECO Solidarity brings to attention sustainable contemporary design solutions and places special importance on bringing unity to the fractured social fabric.