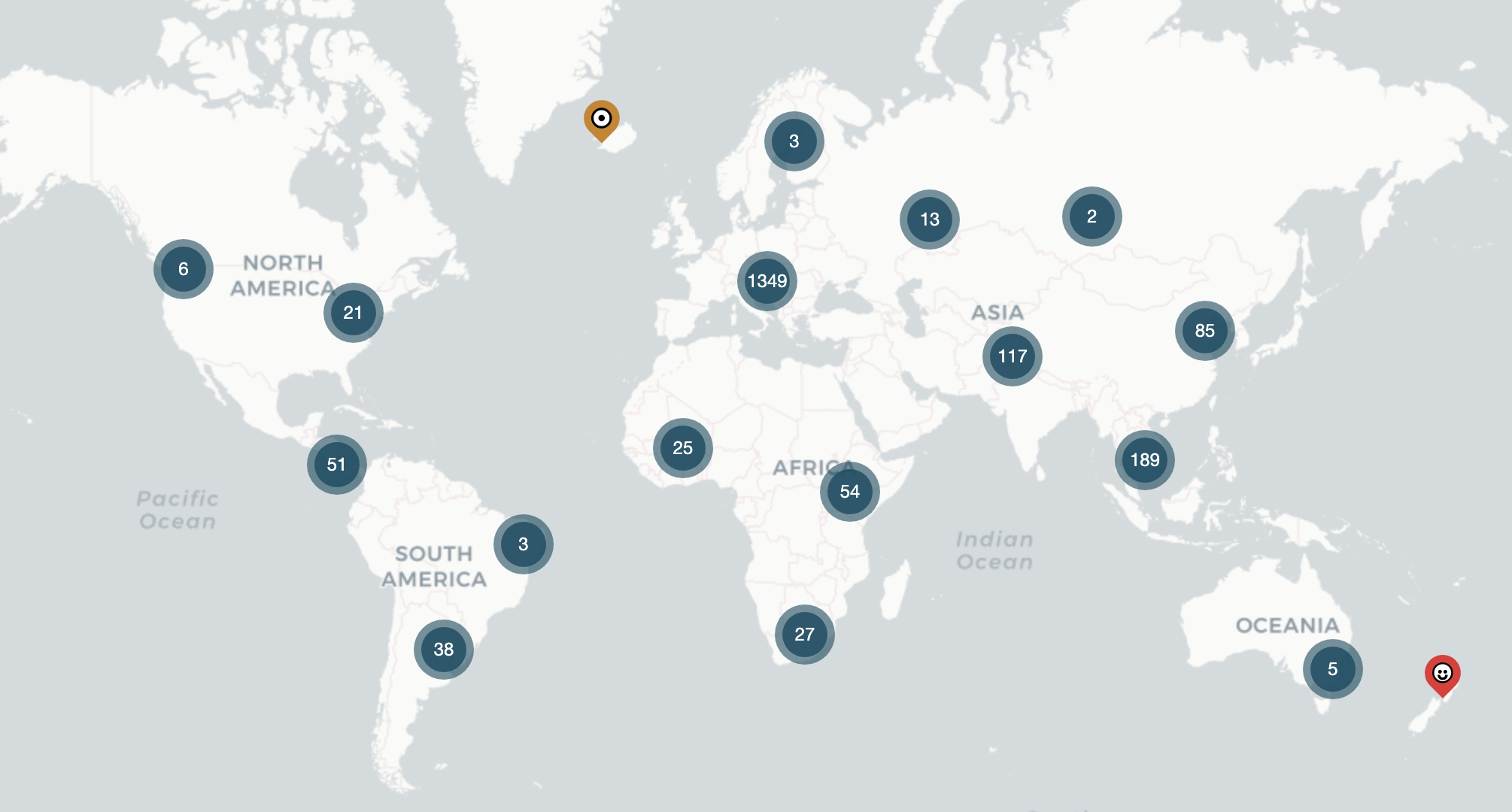 ACFNY Recommended | OeAD Map: Projects & Alumni at a Glance
Online Map Visualizing Projects, Opportunites, and Alumni Funded by Austria
The OeAD is Austria's Agency for Education and Internationalisation. The Covid 19 pandemic continues to dominate our daily lives and the international activities of universities. The major international 2021 international university and trade fairs have been canceled or postponed, future events will be offered as online or hybrid event formats, depending on developments.
Despite the crisis with its dynamically changing challenges, the OeAD has implemented an online, interactive map to draw attention to the scholarships and research funding programs provided by Austria. It is an online map that makes it possible to visualize the projects and alumni funded by the OeAD. Austrian representations abroad and the foreign trade center of Austria can also use the map to get a picture of the OeAD scholarship holders from the respective country, in order to find project funding between Austria and the selected country or to find partners with Austrian know-how for future projects and initiatives.
OeAD scholarship applications are now open for numerous scholarship and fellowship programs run by the OeAD.
ABOUT OeAD
The OeAD has advised, supported and connected people and institutions in education, science, research and culture for 60 years with its future-oriented programs. As an agency of the Republic of Austria the OeAD thus contributes to inclusive, equal and high-quality education. The OeAD's fields of activity are in Austria, Europe and internationally in priority countries.