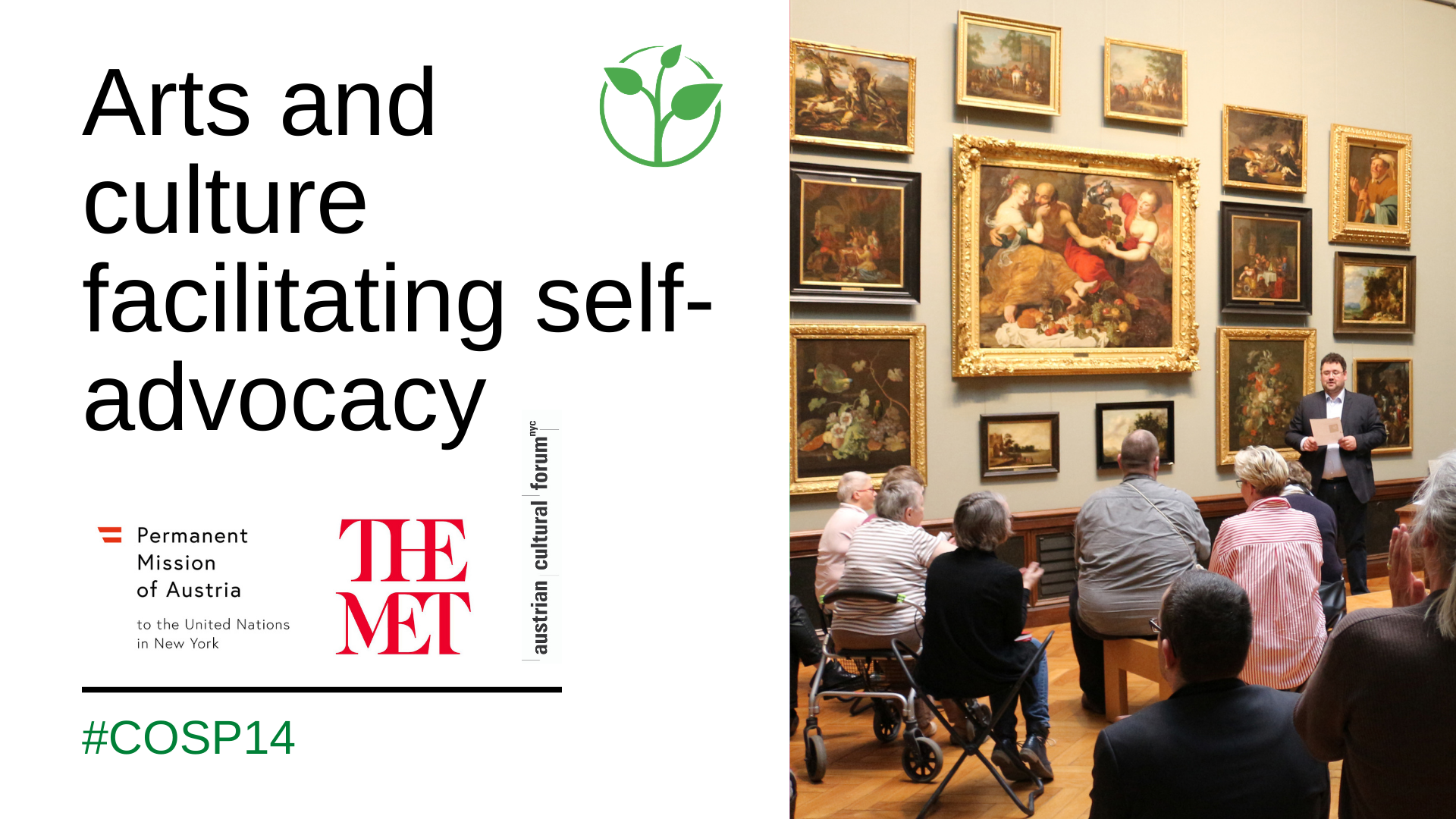 Panel Discussion | Arts and Culture Facilitating Self-Advocacy
14th Conference of States Parties to the CRPD – COSP14
June 16, 2021 11:30 AM ET / 5:30 PM CET | The access to "cultural materials in accessible formats" is integral to the UN Convention on the Rights of Persons with Disabilities (CRPD).
Arts and culture are powerful tools for the self-advocacy of persons with disabilities. A meaningful and independent life–marked by community inclusion–can only be realized when arts and culture are truly accessible to all.
In this side-event session of the 14th Conference of States Parties, organized by zeroproject and the Essl Foundation, persons with disabilities will outline how they engage with the arts and fulfill their potential. Their remarks will be complemented by best practices and museum showcases from The Metropolitan Museum of Art and other leading cultural institutions around the world.
Featuring Martin Essl, Condie Vandarakis, and Doris Rothauer
+++
Image credit: A rectangle event banner is split into two parts. On the left, we have the title of an upcoming virtual event titled, "Arts and culture facilitating self-advocacy." The text is held in black on top of a white background. Three logos are listed below; (1) the logo of the Permanent Mission of Austria to the United Nations; (2) the logo of the Metropolitan Museum of Art; (3) the logo of the Austrian Cultural Forum NY. A horizontal line separates the logos and the hashtag #COSP14, which is an abbreviation for the 14th Conference of States Parties to the CRPD. On the right side of the event banner is an image of a museum guide who is standing in front of a wall of numerous oil paintings, which depict various still lives and broadly fall into the Old Masters epoch of art history–pre-20th Century. Several people are seated in front of the museum guide, listening attentively.