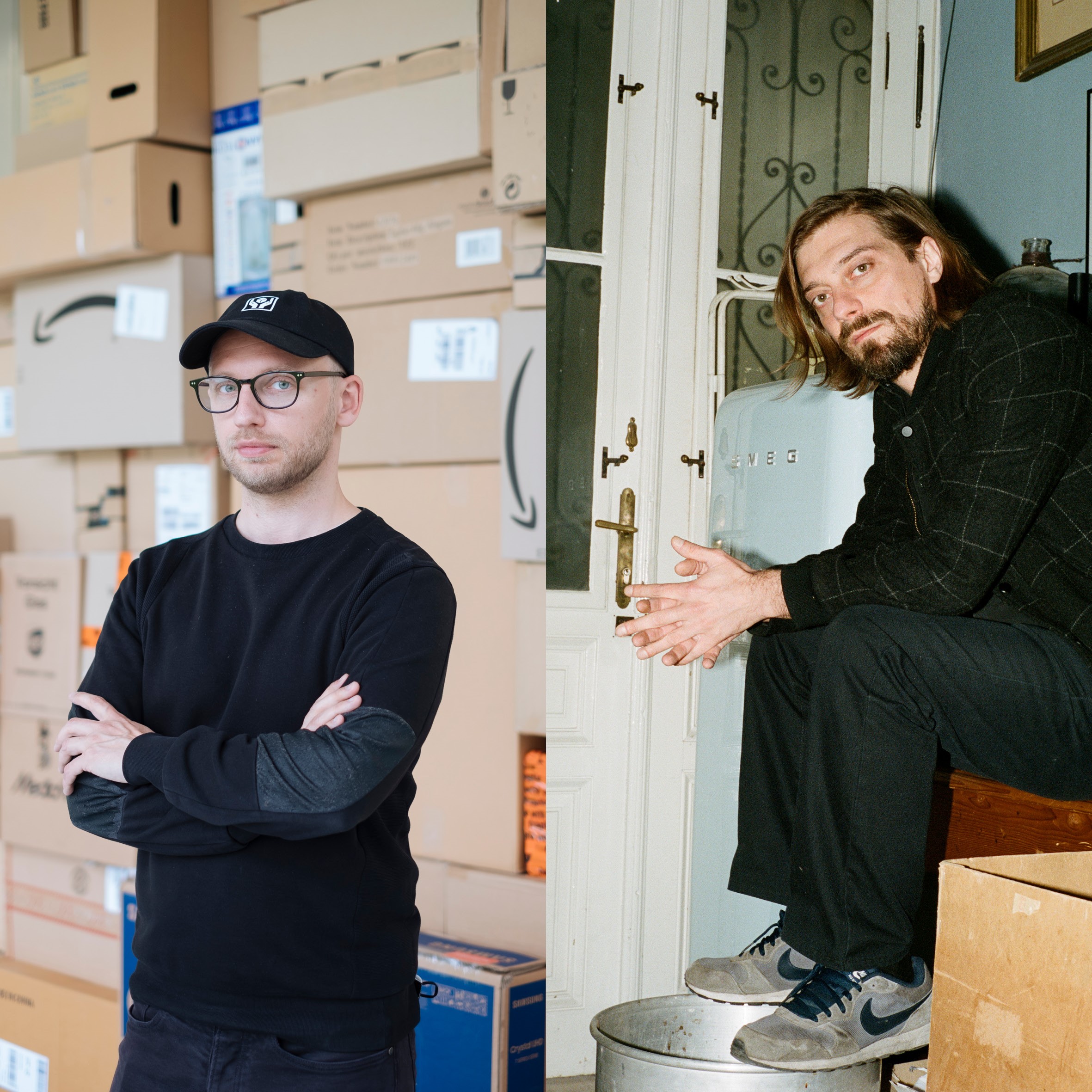 PANEL TALK | Julian Palacz & Patrick Topitschnig: A Gift and a Burden
July 6 | 7PM
In this panel talk, Julian Palacz and Patrick Topitschnig will give insight into their artistic practice. They will talk about their current projects in New York City (Photography, Performance, Video). Also, they will give a glimpse into their newly found collective, "A Gift and a Burden", where they address topics like power, violence and control.
Palacz and Topitschnig's residence in New York City is supported by the Province of Styria. They are hosted by the Flux Factory, a not-for-profit arts community space in Queens.
ABOUT THE ARTISTS
Julian Palacz is a conceptual media artist, who lives and works in Vienna/Austria. His work is dedicated to the visualization and poetic processing of data that we leave behind digitally, as well as physically, and that is automatically collected by various actors. Studies in Digital Art 2003-2010 at the University of Applied Arts Vienna with Peter Weibel and Virgil Widrich. Since 2020 he teaches surveillance and privacy in visual art at the University of Art and Industrial Design Linz.
The solo exhibition Handle with Care at Forum Stadtpark (2021) and Les murs ont des oreilles at Sotheby's Vienna (2019) mark caesuras in Palacz's work. His work has been shown at the Museum of Applied Arts, Vienna, the Museum of Contemporary Art, Belgrade, the ZKM | Center for Art and Media, Karlsruhe, and at Palazzo Zenobio, Venice. In addition, Julian Palacz received the Wimmelforschungs-Stipendium at Bosch Campus Renningen and Akademie Schloss Solitude, the Austrian State Scholarship for Video and Media Art and the Swatch Art Peace Hotel Residency Shanghai.
Patrick Topitschnig is an Austrian filmmaker, photographer and audio artist whose works also include collaborations for theatre projects. After he finished his studies in Commercial Information Technology he studied Intermedia Art and Narrative Film in Vienna and Berlin under the likes of Bernhard Leitner, Erwin Wurm, Constanze Ruhm and Thomas Arslan. He made his diploma with the experimental video Right to Hospitality in 2012.
His works center on direct physical experience and immediate reception, as well as on enduring time and the measure of passing time respectively. They do so on a visual or on an acoustic basis. Fragmentation, sense of perception, permanent repetitions or continuous oscillations constitute recurring themes.
Topitschnig received several awards, such as the Fred Adlmüller Grant for the sound composition "Nouvelle Couleur S1" or the Ursula Blickle Grant for the video Zerschneidung des Ganzen (Concision of the Whole). He was granted the Starter Stipend for Video and Media Art by the Austrian Federal Ministry for Culture and Arts and received an Honorable Mention by the Biennial of Humour and Satire in Art for "rumor macchina".
Photo Credits: Lena Prehal / Anna Breit