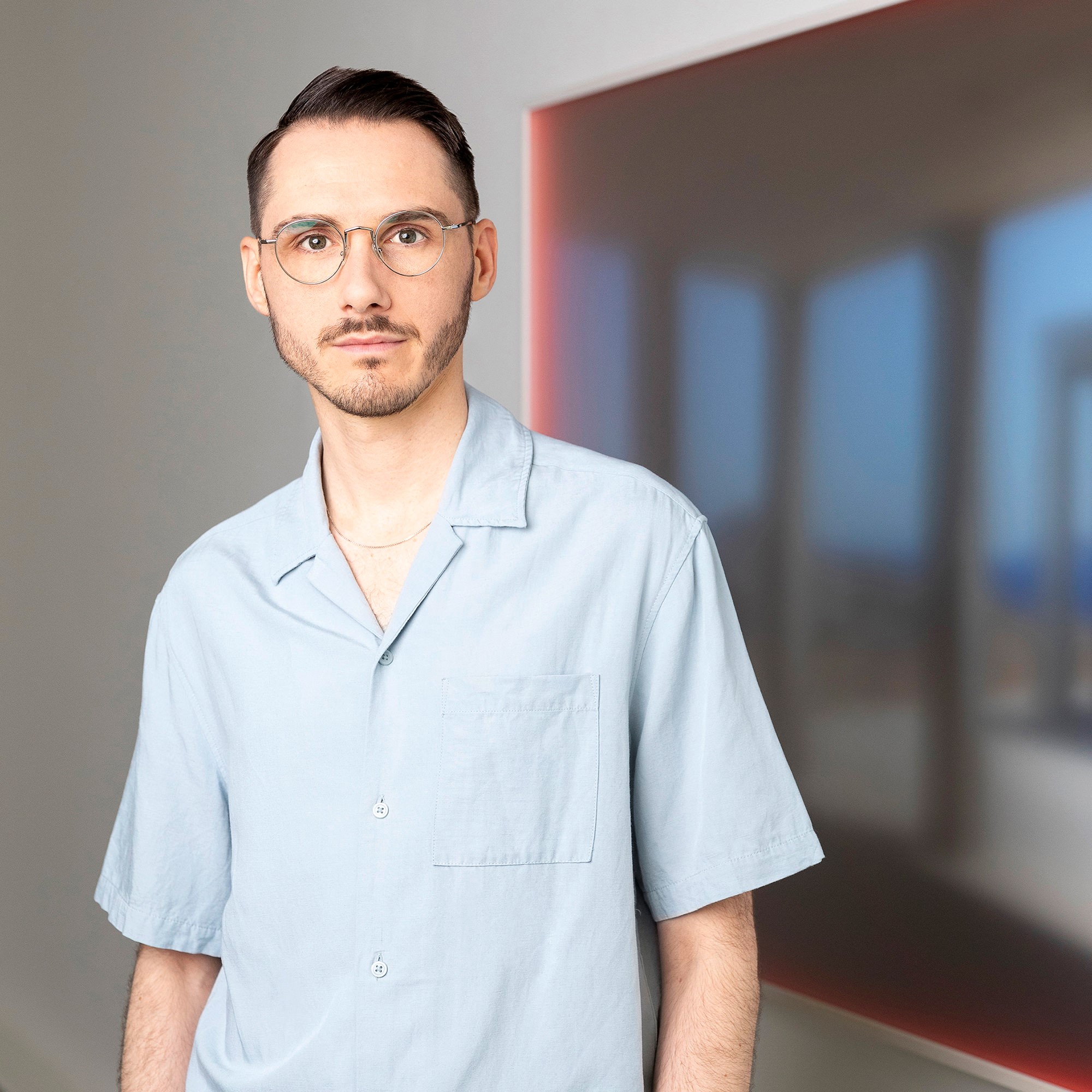 PANEL TALK | Mario Kiesenhofer: Mapping Queer Surroundings, A Panel on Visibility and Space
JUNE 14 | 7 PM
In lieu with Austrian artist Mario Kiesenhofer's exhibit Surroundings at Peter Hay Halpert Fine Art, the Austrian Cultural Forum New York presents a panel talk on visibility and space.
SPEAKERS
Drew Sawyer:
Drew Sawyer is an art historian and a curator, who holds the title of the Phillip Leonian and Edith Rosenbaum Leonian Curator at the Brooklyn Museum. He has previously held curatorial positions at the Museum of Modern Art and the Columbus Museum of Art, where he co-founded the Center for Art and Social Engagement (CASE) through a major grant from the Institute of Museum and Library Services. He received a 2020 Award for Excellence from the Association of Art Museum Curators. Sawyer holds a Ph.D. in Art History and Archaeology from Columbia University, focusing on North American art and photography and their intersections with social histories around class, race, gender, and sexuality. He is a regular contributor to scholarly volumes, exhibition catalogues, journals, and magazines.
Matthew Leifheit:
Matthew Leifheit is an American photographer, magazine editor and professor. A graduate of Rhode Island School of Design and the Yale School of Art, he was formerly photo editor of VICE and is currently on faculty at Pratt Institute. Leifheit's photographic work has been exhibited internationally and is held in public collections. His photographs have appeared in publications such as The New York Times, The New Yorker, Aperture, TIME, and Artforum. Leifheit is Editor-in-Chief of MATTE Magazine, a journal of emerging photography he has edited and published since 2010.
Mario Kiesenhofer:
Mario Kiesenhofer is an Austrian artist working with photography and video. He is based in Vienna and is represented by Peter Hay Halpert Fine Art in the US. Kiesenhofer studied Photography and Video Art at the Academy of Fine Arts in Vienna. His works have been shown in London (Austrian Cultural Forum), Tokyo (A- Gallery), Poland (BWA Gallery, Tarnów) and at the Vienna Museum (among others). In 2018 he was a resident at the International Studio & Curatorial Program in Brooklyn and a finalist for the Wolf Suschitzky Photography Prize. In 2020 Kiesenhofer was awarded a special mention by the jury at the Portfolio Review at Fotomuseum Winterthur in Switzerland. He is co-founder of Streulicht – a discursive publication series on photography and related arts.
The panel discussion will be moderated by Peter Hay Halpert.
An art dealer, professor, author, lecturer, curator and collector, Peter Hay Halpert has authored numerous books, including several monographs on Hiroshi Sugimoto, as well as over 600 articles on photography. He has been a Contributing Editor of American Photo and a columnist for The Art Newspaper and Photograph magazine. He has lectured at colleges and universities throughout the world, and has been a professor at the School of Visual Arts (SVA), and at the International Center of Photography (ICP). He served on the Guggenheim Museum Photography Committee when it was first started, and work from his collection has been exhibited at numerous institutions in the U.S.
Photo © Eva Kelety
TICKETS
RSVP required – to RSVP, please email events@acfny.org with your name and number of tickets you would like to reserve.