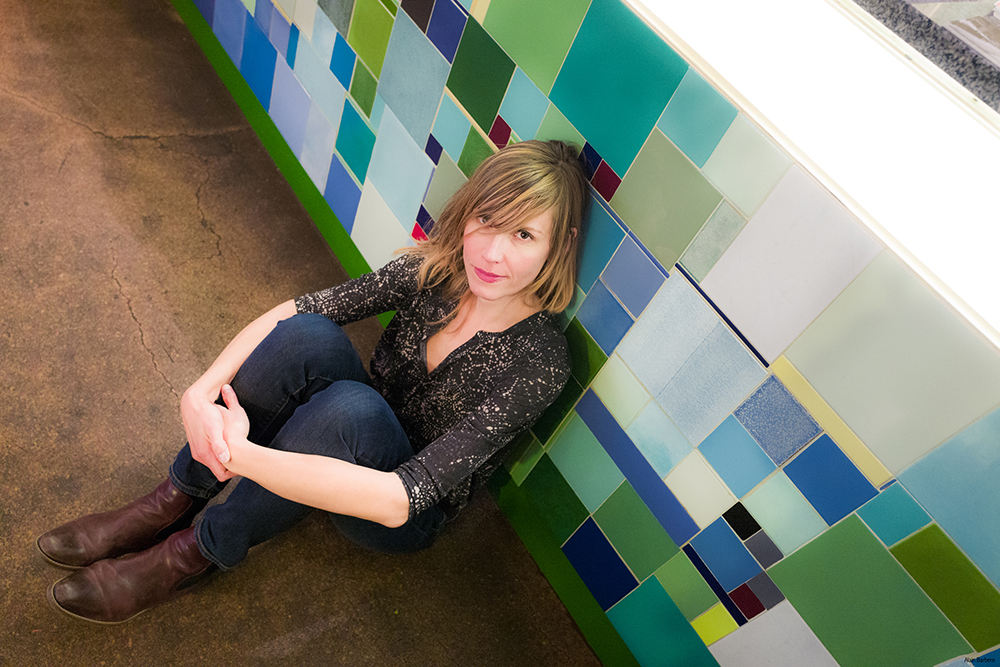 Reading + Panel Discussion | Nika Pfeifer's "Violante" at Sant Jordi NYC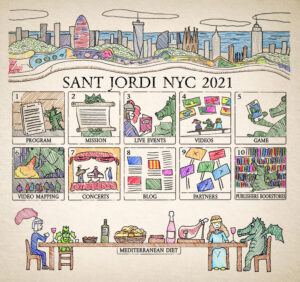 Join the Sant Jordi literature festival for a preview of contemporary, experimental Austrian literature connecting sixteenth-century Rome, Barcelona, Vienna, and New York, via Tucson.
Sant Jordi NYC returns, highlighting international literature in translation. From April 19 to 24, a variety of attractions— bilingual readings, art, music, webAR, and more—will be available online and free of charge.
This year's special focus of the festival is the Mediterranean diet. Every day will start with a chapter on Mediterranean food literature, and each segment will be crowned with a 3-minute video of a renowned chef: Ferran Adrià will explain "How to Olive Oil," and Christian Escribà will explain "How to Dessert," amongst other delicacies.
What is the connection between the Mediterranean diet and Austria? By happy coincidence, Violante di Cardona—the main character of Nika Pfeifer's stunning novel—comes from an aristocratic Catalan family that had various viceroys in Sicily, Catalonia, Naples, and Navarre. Nika Pfeifer and her American translator Barbara Kosta will give a short reading and discussion of this stunning story, connecting sixteenth-century femicide committed in the Papal States to the strange times of our present-day on both sides of the Atlantic.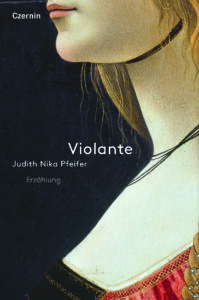 "Violante" was published in German by Czernin Verlag in 2017. It is a structurally innovative, non-linear narrative set in sixteenth-century Rome. It explores themes of authoritarianism, corruption, societal norms, and the power games people play. Informed by in-depth research as well as Stendhal's account of Violante's murder, the book transports historic elements into the present, inviting us to question our own society and values. Publishing consultant Alta L. Price, author Nika Pfeifer, and translator Barbara Kosta discuss the process of translating this radical text.
INSTAGRAM | FACEBOOK | TWITTER
ABOUT THE PANELISTS
Nika Pfeifer is a writer, multimedia artist, and scholar working at the intersections of text, performance, and artistic research. Her recent publications include "TUCSONICS" (hochroth, 2019) and "Violante" (Czernin, 2017). She lives in Berlin and Vienna and was Georgetown University's 2020 Max Kade Writer in Residence.
Barbara Kosta is professor and head of the Department of German Studies at the University of Arizona. She is the recipient of Fulbright and DAAD awards, and her research concentrates on gender and sexuality in twentieth-century and contemporary German and Austrian literature, culture and film. 
Alta L. Price runs a publishing consultancy specialized in literature and nonfiction texts on art, architecture, design, and culture. A recipient of the Gutekunst Prize, she translates from Italian and German into English. Her latest publications include books by Martin Mosebach, Anna Goldenberg, and Alexander Kluge. 
+++
Image credits:
Nika Pfeifer © alain barbero
Sant Jordi in New York Landing Page illustration © 2021 Isabelle Duverger, Laia Cabrera & Co.
Book cover "Violante"  © Czernin Verlag