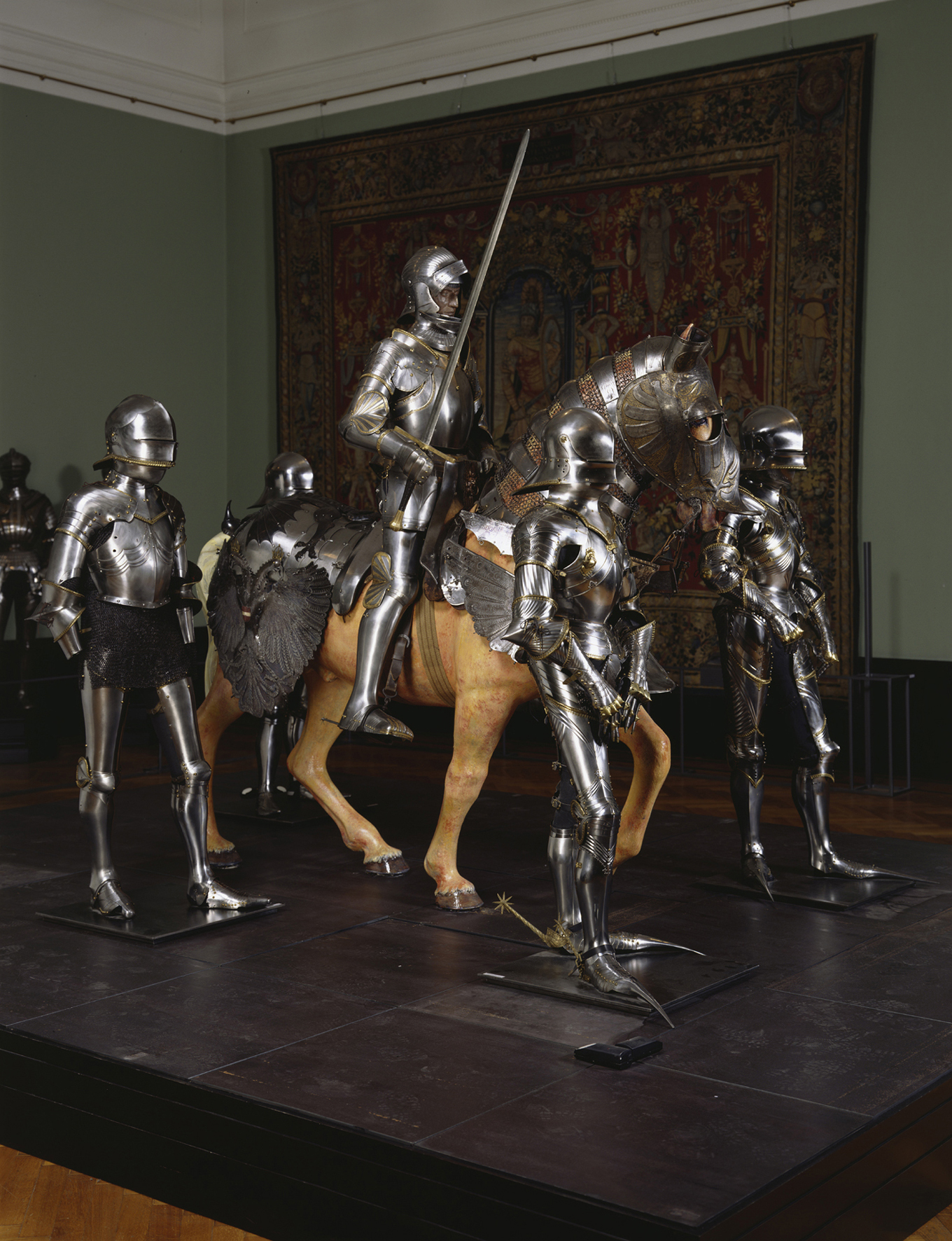 ACFNY RECOMMENDED | Virtual Exhibition: Imperial Armoury
The Austrian Federal Ministry for European and International Affairs and the Kunsthistorisches Museum Wien are pleased to cooperate again on the occasion of the International Museum Day on May 15 and cordially invite you to a virtual guided tour through the Imperial Armoury of the Kunsthistorisches Museum, where the exhibition "Iron Men – Mode in Stahl" is currently shown. Scroll down to see the exclusive video!
Directly from the gallery of the Columned Hall, visitors now have access to the newly designed exhibition rooms and to two collections of the Kunsthistorisches Museum Wien, one of them: the Imperial Armoury. Vienna's Imperial Armoury is one of the best of its kind anywhere in the world, showcasing the age of chivalry and knighthood and, more specifically, the attires that knights wore in battle and at jousts and tourneys. Magnificent suits of armour, the most costly variant of fashionable clothing, decorative weapons, and tourney outfits that incorporate sophisticated technology attest to the luxury of the age and are reminders of important occasions at court: coronations, weddings, Imperial Diets, and military campaigns. A separate section is entirely given over to hunting as an important aspect of courtly life and to falconry in particular.
Also, check out Austrian designer Petra Stelzmüller's "Brooch of Thetis", which was especially created for the exhibition!
Click the photo to watch the exclusive video or follow this link: