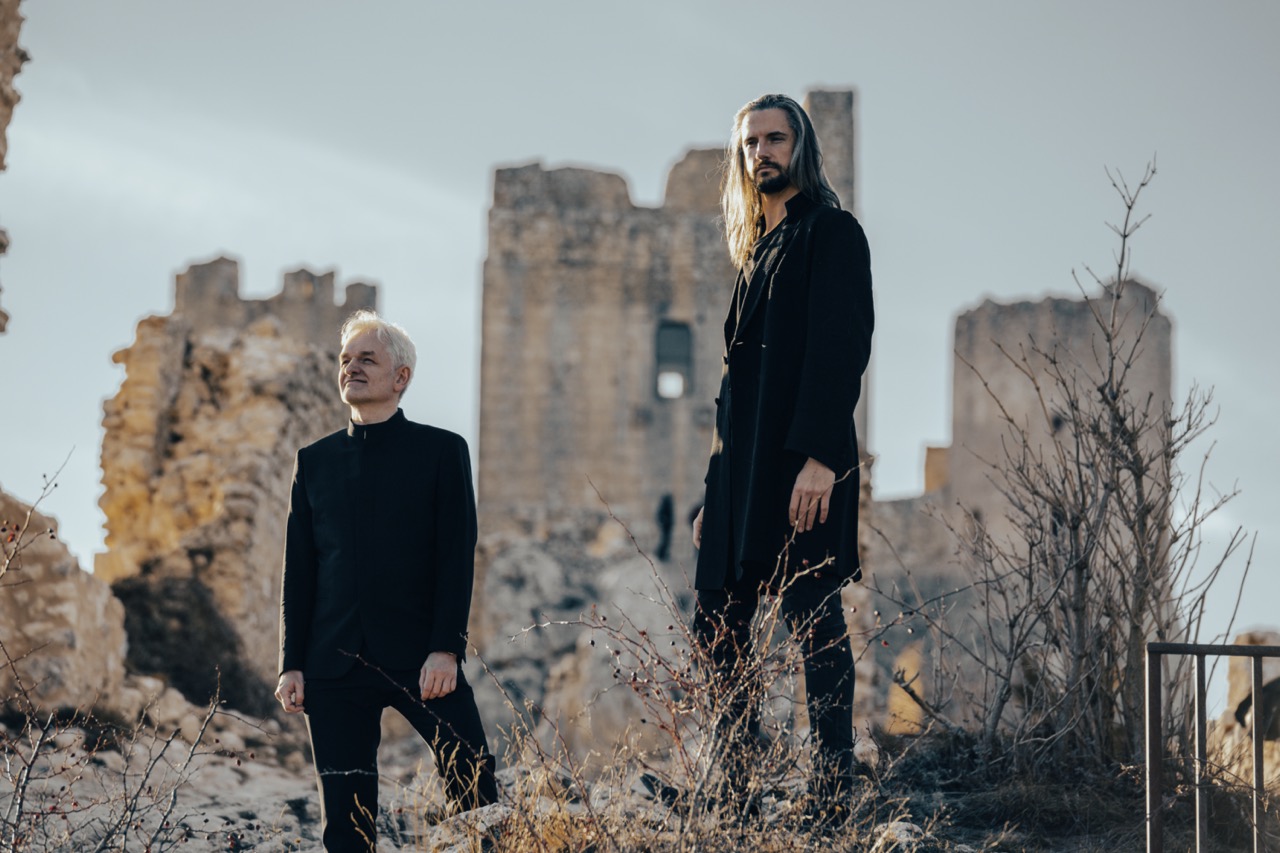 Solitaire
Image Credits: Tommaso Tuzj
September 28 | 7 pm
Please RSVP here
Join us for a concert evening with Austrian violinist Johannes Fleischmann and German conductor and pianist Christoph Ulrich Meier. 
About the Event
Solitaire as a term is ambiguous and denotes a single set gemstone as well as a single piece in general. This program consists of little-known individual works for violin and piano, all of them musical gems by famous composers who influenced each other, whether as friends, patrons or even antipodes. Solitaire in French also means "lonely, alone" and thus coincides with violinist Joseph Joachim's motto "free but lonely". Famous violinists as a source of inspiration for the corresponding com- posers are a common thread running through the entire program.
About the Artists
Johannes Fleischmann, Violin
Born and raised in Vienna, Johannes Fleischmann epitomizes the young and aspiring artists of this vibrant city. As the "Viennese Violinist" he has developed a remarkable repertoire. His versatility and passion for chamber music are evident in multiple collaborations with celebrated musicians like Julius Berger, José Gallardo, Eszter Haffner, André Heller, Hyung-ki Joo, Sebastian Knauer, Daniel Müller-Schott, Sophie Pacini, Michael Schade, Torleif Thedéen, the "NWCS – Neue Wiener Concert Schrammeln" and the "Symphoniacs".
Since his solo debut of the Brahms Violin Concerto at the Wiener Konzerthaus, Fleischmann has been appointed by the Austrian Ministry of Foreign Affairs as ambassador for the NASOM "New Austrian Sound of Music" program. As a chamber musician, he has shared the stage with numerous celebrated artists and performed in famous concert halls like Wiener Musikverein, Wiener Konzerthaus, the great hall of the Tchaikovsky Conservatory in Moscow, Philharmonie im Gasteig Munich, Alte Oper Frankfurt, Brucknerhaus Linz, Carnegie Hall New York, Suntory Hall Tokyo and the Flagey in Brussels.
Fleischmann has been the artistic director of the renowned Palais Coburg Matinee in Vienna since 2018, has curated his own series of chamber music concerts at the MuTh in Vienna (2020-22) and began teaching violin at the University of Music and Performing Arts Vienna as an assistant to Elisabeth Kropfitsch in October 2020. In 2021, he released his album EXODUS (Odradek Records), which has since been nominated for the Preis der deutschen Schallplattenkritik 2021 and for the International Classical Music Awards (ICMA) 2022. He is the founder and artistic director of the master classes and music festival Althofener Meisterklassen in Carinthia/ Austria which premiered in 2022. He plays on a violin by Stephan von Baehr, Paris anno 2016.
Christoph Ulrich Meier, Piano
Christoph Ulrich Meier is Musical Supervisor of the Bayreuth Festival. He studied Lied accompaniment with Norman Shetler and conducting at the Musikhochschule Würzburg. In 1993 he became assistant to Daniel Barenboim at the Staatsoper Unter den Linden Berlin. He has been with the Bayreuth Festival since 1992, initially as study director and assistant to Daniel Barenboim and Giuseppe Sinopoli. He has worked with Zubin Mehta, Claudio Abbado and Pierre Boulez, and since 2000 he has worked closely with Christian Thielemann. Conducting engagements have taken him to the Deutsche Oper Berlin, Staatsoper Unter den Linden Berlin, Frankfurt am Main Opera, Teatro La Fenice Venezia, Theater am Gärtnerplatz Munich, Geneva Chamber Orchestra, Rotterdam Philharmonic, Nagoya Symphony Orchestra and New Japan Philharmonic Orchestra, with whom he recorded two albums with mezzo-soprano Mihoko Fujimura. In 2019, a production of Haydn's L'isola disabitata under his musical direction was nominated for the Austrian Theatre Prize.
Since 2019 he has been performing as a duo with violinist Johannes Fleischmann; since 2020 he has dedicated himself to discovering unknown Viennese music with the ensemble he founded, Wiener Cammerstyl. From 2001-2010 he was a professor at the Detmold Musikhochschule, and since 2010 he has held a professorship for Musical Interpretation at the University of Music and Performing Arts Vienna, where he is Musical Director of the Musikdramatische Darstellung.