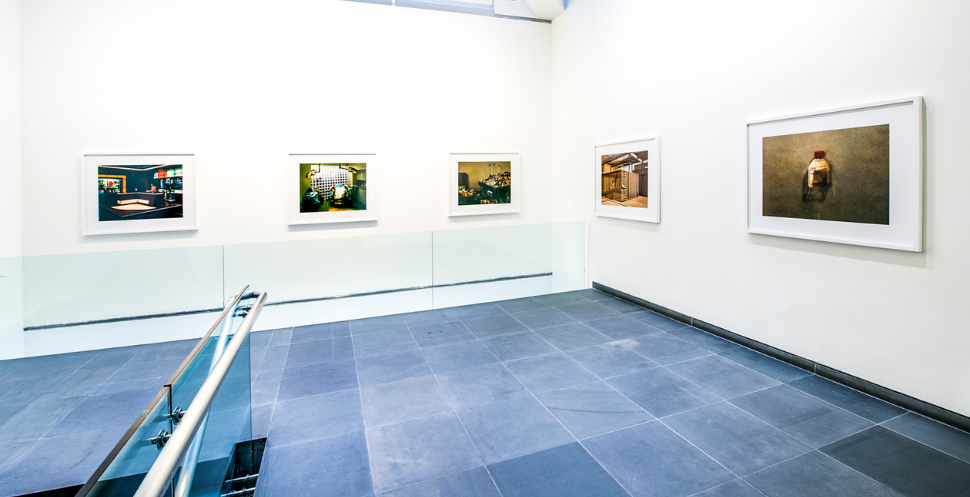 Spaces of No Control Virtual Gallery Tour
Narrated by the curator himself, follow Walter Seidl as he describes the exhibition in detail and enjoy close ups of the artworks of Spaces of No Control in this special virtual gallery tour. The virtual tour will be launched on the ACFNY YouTube Channel on January 22nd at 2PM EST.

ABOUT THE EXHIBITION
October 1, 2020 – February 19, 2021
Featured artists include:
Sabine Bitter / Helmut Weber, Tony Cokes, VALIE EXPORT, Hans Haacke, Francis Ruyter, Taryn Simon, Kay Walkowiak
Spaces of No Control is an international group exhibition exploring the notions of the modern city and its signifying dystopias of the 20th and 21st centuries This multifaceted show unites contemporary artists based in Austria and the United States to comment on the current definitions of citizenship and public space.
Over the past five decades, public space and architecture have changed drastically as a result of modern technology and its influence in gentrification. The precision of technology no longer requires authorship nor a tangible physical presence to document reality. The more advanced technology grows, the more control investors have in ownership of urban planning, as citizens are gradually forced to forgo their authority and waive their access to public spaces. In light of these dynamics, New York and other large cities have been under constant artistic scrutiny as a result of these municipal changes that call for permanent control, often marked by capitalist trends.

Spaces of No Control's featured artists examine the histories of specific places and create a narrative on the defining architectural and social impressions over the urban structure. The core of the show lies in photographic examinations of cities and their social strata, which are then transferred onto other media thereby engaging viewers to reflect on how to circulate with this new reality. The exhibition analyzes city planning – initially intentioned to optimize rather than reorganize society – and the results of its complex history.
Visitors can schedule an appointment to view this exhibition in person by emailing Nina Monschein at nina.monschein@bmeia.gv.at.
Image Credit: David Plakke