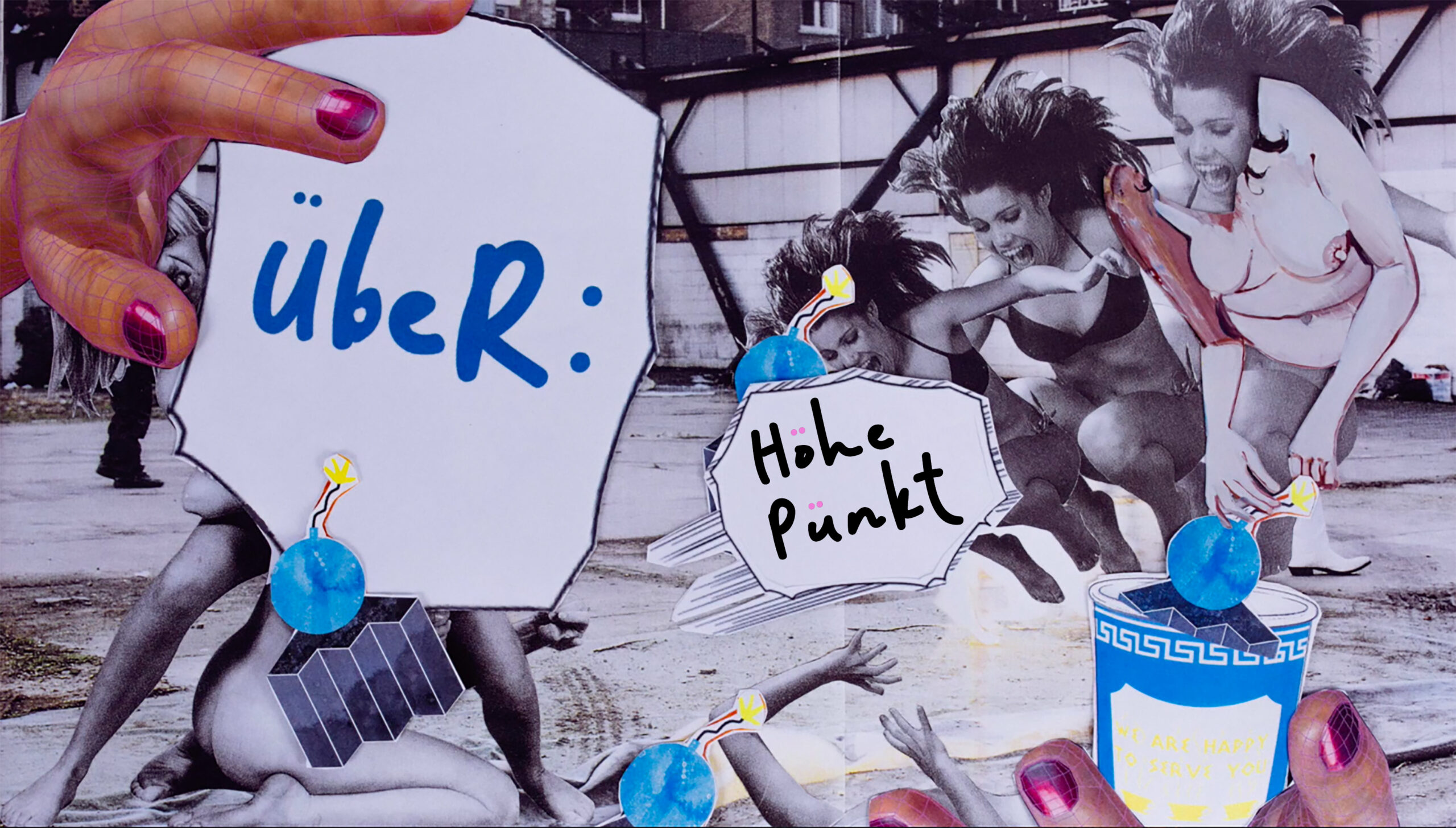 Special Literary Feature | ÜBER: HÖHEPÜNKT/CLIMAX
Crisis can be an opportunity! And that's exactly why the two Austrian writers Nika Pfeifer & Daniela Emminger recently launched ÜBER, a new and exciting literary magazine.
ÜBER involves neither dusty book walls nor stuffy mansplaining criticism. What the bestselling Swiss author Lukas Bärfuss called a "look into the future of books" inspired the leading Austrian daily newspaper DerStandard to include in its program. After a successful launch during the COVID-19 lockdown featuring episodes dedicated to "BEGINNINGS" and "NOISE&POETRY," the first season's finale "ÜBER: HÖHEPÜNKT/CLIMAX" will be broadcast in English on July 23.
In cooperation with our colleagues at the Austrian Cultural Forum in Washington D.C, the special episode will focus on U.S. authors and will present an impressive lineup including bestselling author Lily Brett, poet & performer Joe Wenderoth, beat poetry legend Jack Hirshman and many more.
The episode will be introduced by ACFDC Director Eva Schöfer and ACFNY Director Michael Haider.
The link to the episode is available to watch below:
Check out previous episodes: https://ueber.tv/episodes/
ABOUT THE WRITERS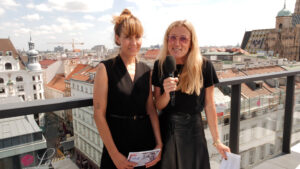 Daniela Emminger studied journalism & communications in Vienna, and worked as a copywriter and editor in Berlin, Lithuania and Latvia before settling in Vienna where she works as a writer and freelance journalist. The recipient of various awards and featured on the longlist of the Austrian Book Prize in 2016 her her novel Kafka mit Flügeln was presented at the Festival Neue Literatur in 2019. Her first theatre-play Zirkus. Braunau. – a political piece about the latest right-wing-populistic tendencies within Europe – was published in 2020.
+++
Nika Pfeifer is a writer, multimedia artist, and scholar working at the intersections of text, performance, and artistic research. Her recent publications include "TUCSONICS" (hochroth, 2019) and "Violante" (Czernin, 2017) which has been translated by Barbara Kosta and was presented at this year's Sant Jordi in New York literature festival. She lives in Berlin and Vienna, and was Georgetown University's 2020 Max Kade Writer in Residence.
Image credit: Christian Stuhlberger