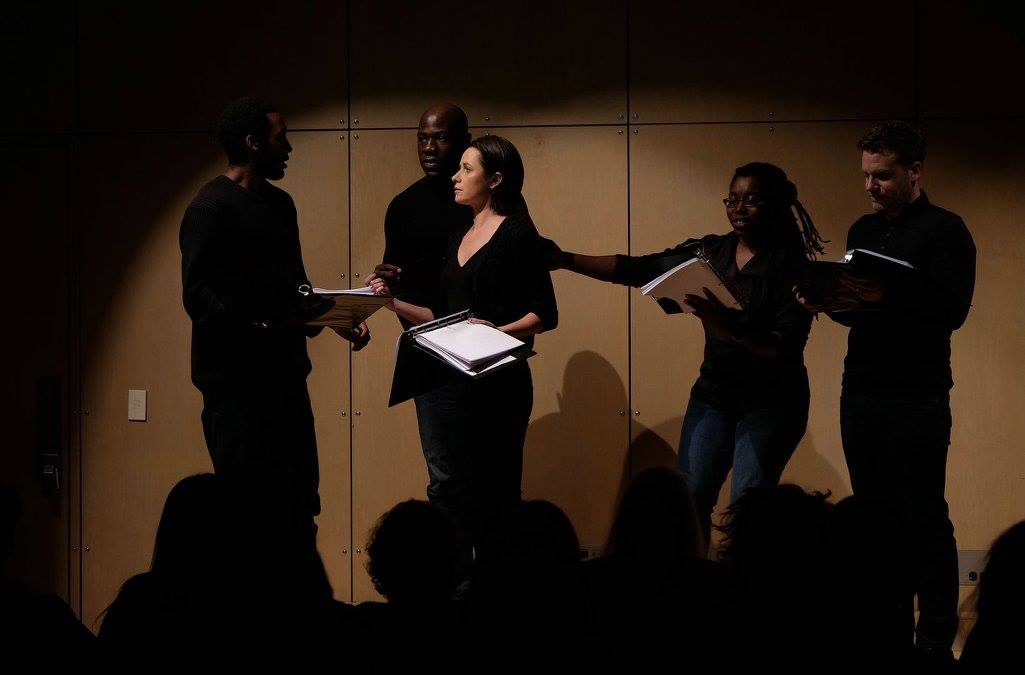 Staged Reading | Austrian Stage presents WASTE LAND
December 2 at 7 PM
RSVP and proof of vaccination required.
A 70-minute staged reading of Waste Land, a comedic picture of a world where the consequences of climate change and environmental pollution, outcomes that are being conjured today, have already become reality. A 20-minute panel discussion with the playwright and two climate journalists will follow the performance.
Due to capacity limitations, we will no longer be accepting RSVPs. Join our waitlist by emailing concerts@acfny.org.
ABOUT THE PLAY
Jesolo and Adrian are the last humans on Thilafushi, an artificial island where all the waste from the Maldives is dumped. There used to be many of them, sorting through whatever the holiday guests on the neighboring islands left behind. Then the waste grew and grew until there was no more space for the workers. Now there are no more tourists, but the sea level is rising. Soon, the water will have devoured the last islands, and only the highest elevations – the waste mountains – will stand out. Humanity has rendered itself immortal by way of millions of tons of plastic. When everything else is submerged, plastic waste will still survive the change.
We jump in time: an interactive exhibition in the near future is dedicated to the memory of the Maldives. A lot of effort goes into showing how mass tourism came to be, how a paradisiacal lagoon became the region's largest rubbish dump, and how eventually the sea swallowed the entire archipelago. Original artifacts bear witness to those days: a throw-away bottle from the year 2020, crisp bags, a suitcase on wheels, a rubber boat with holes …
It's a last look at what is left of the 21st century – if the destruction of habitats continues unchecked.
ABOUT THE ARTISTS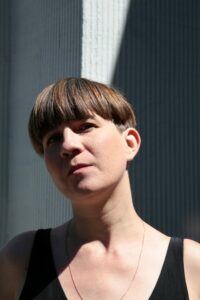 Magdalena Schrefel (playwright), born and raised in Vienna, Austria, lives in Berlin. She holds a degree in European Ethnology from the University of Vienna and has subsequently studied Literary Writing at the German Institute for Literature in Leipzig. Her plays have earned her invitations to festivals and are represented by Rowohlt Theater Verlag. Her recent play, Ein Berg, viele, was awarded the Kleist-Förderpreis 2020 and 3rd prize at Else-Lasker-Schüler-Stückepreis 2020. The German version of Wasteland (Keinland. 135 Bilder einer Ausstellung) will see its world premiere in January 22 in Regensburg, Germany.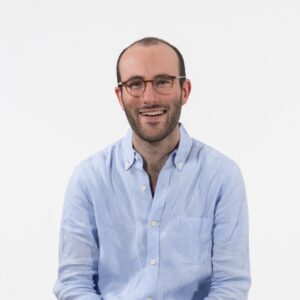 Guy Ben-Aharon (director) is a Stage Director, Cultural Entrepreneur and Writer. Since 2010, Guy staged and produced over 50 plays in translation through the Israeli Stage, the Goethe-Institut, the Austrian Cultural Forum, Alliance Française, and swissnex, presented in partnership with over 50 academic institutions and communities centers in the United States, Canada, Israel and the United Kingdom. Guy is also the Founder of Boston's The Jar, building a cultural community at the intersection of equity, art and relationships.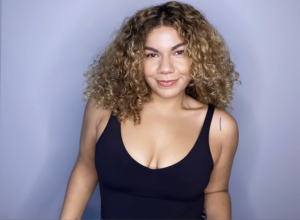 Daniella De Jesús (Actor)is an actor/writer from pre-gentrified Bushwick, Brooklyn. She's best known for her role as Zirconia on Netflix's Orange is the New Black. De Jesús is a graduate of NYU Tisch School of the Arts with a BFA in Drama and a current fellow at Juilliard's Lila Acheson Wallace American Playwrights Program.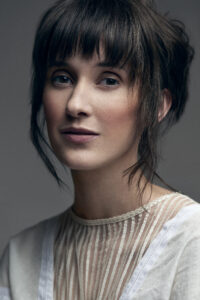 Erin Neufer (Actor) Broadway: Ink. Off-Broadway: Nathan the Wise (CSC). Regional: Bay Street Theatre, CenterStage, The Guthrie Theatre, Pioneer Theatre, Indiana Repertory Theatre, The Kennedy Center. NYU: Plenty, The Three Sisters, Describe the Night (Rajiv Joseph world premier), Mrs. Warrens Profession, Landscape of the Body. TV: (upcoming) Julia (HBO MAX), Blue Bloods (CBS), Gypsy (Netflix), The Marvelous Mrs. Maisel (Amazon Prime). 2007 Irene Ryan Award Winner. MFA: NYU Graduate Acting.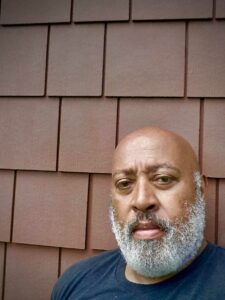 Keith Randolph Smith (Actor) Broadway: Jitney, Fences, American Pyscho, Salome, Kind Hedley II; Come Back Little Sheba; Piano Lesson. Off-Broadway: Paradise Blue; Tamburlaine; First Breeze of Summer; Fabulation; Intimacy; Before It Hits Home. Film/TV: Girl Six; Path to Paradise; Dead Dogs Lie; The Good Fight; Law and Order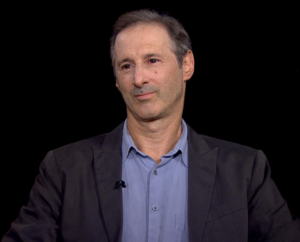 Richard Topol (Actor) has appeared on Broadway as Lemml in Indecent (OCC Nomination), with Larry David in Fish in the Dark, with Pacino in Merchant of Venice, and Tony-winning revivals of Awake & Sing and The Normal Heart. Off-Broadway: LCT, The Public, Vineyard, Atlantic, Playwrights Horizons, CSC, TFANA, and Prayer For The French Republic at MTC (upcoming). Film/TV – Lincoln, recurring on Billions, Godfather of Harlem, Genius, Manifest and many more.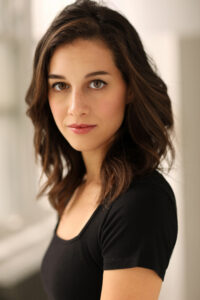 Dana Stern (Actor). Dog Sees God (Exit II Theater); Days of Atonement (Israeli Stage); Romeo and Juliet, The Scarlet Letter (New Rep's Classical Repertory Company); Shit-Faced Shakespeare. Film/Television: A Children's Song (award-winning), "The Marvelous Mrs. Maisel" (Amazon), "Hell Bent" (award-winning). Education: Emerson College BFA acting; London Academy of Music and Dramatic Art.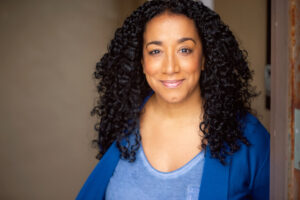 Sophia Ramos (Actor) Born in the Bronx, New York, Sophia cut her teeth as a member of the NYC hard rock band Sophia's Toy who were signed to Sony/Epic Record. She has collaborated with Metallica's Jason Newstead, Psychotica, and Joey Ramone, and performed as a vocalist with Rod Stewart, Government Mule, Mary J. Blige, Jennifer Hudson and Jefferson Starship. Theatre: Signature, Arizona Theater Company, Berkeley Rep, The Public, Shakespeare Theatre Company and the Huntington.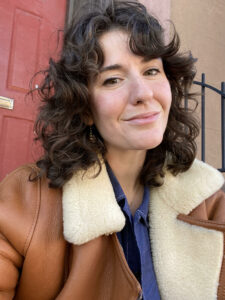 Molly Taft (she/they, panelist) is a reporter at Earther. She previously worked for the Center for Public Integrity and Nexus Media News, and her writing has appeared in Vice, The Intercept, Outside, Teen Vogue, and Buzzfeed. She holds an M.S. in journalism from Columbia University, where she was a Stabile investigative fellow.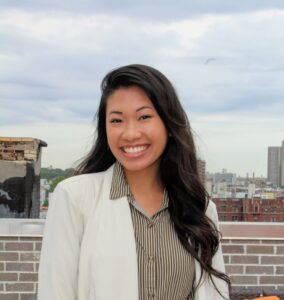 Rachel Ramirez (panelist) is a writer with CNN's climate team, covering all things climate change and environmental justice. She is currently based in New York City but was born and raised in Saipan, Northern Mariana Islands, a US territory just north of Guam. Prior to joining CNN, Rachel was a freelance journalist writing for publications including Vox, HuffPost, the Guardian, and Grist.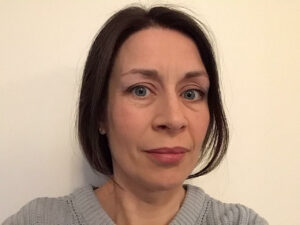 Catherine Grosvenor (Translator) holds a degree in German and Polish from the University of Cambridge. She has worked for the National Theatre of Scotland, Royal Court and National Theatre in London. She lives in Scotland.
V

ISITING US SAFELY
For all in-person events, we kindly ask that you wear a mask covering both mouth and nose at all times within the building.
Please note, in compliance with

New York state law

, proof of vaccination, as well as an I.D., will be required upon entry. Proof of vaccination may include a CDC Vaccination Card, an NYC Vaccination Record, NYC Covid Safe App, Excelsior Pass, or an official immunization record from outside NYC or the U.S., showing proof of receipt of at least one dose of a COVID-19 vaccine authorized for emergency use or licensed for use by the U.S. Food and Drug Administration or authorized for emergency use by the World Health Organization.