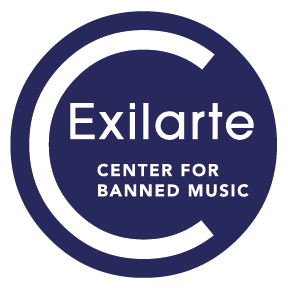 Treasures from the Exilarte Center | Composers Forbidden and Suppressed by the Nazi Regime
Image Credits: Exilarte Center for Banned Music
February 21 | 7 pm
SOLD OUT!
Wearing a mask throughout the event is recommended.
About the Event
Join us for a concert evening by the Exilarte Center with mezzo-soprano Josipa Bainac, flutist Ulrike Anton and pianist David Hausknecht, interpreting works by composers forced into exile by the Nazis. The program offers works by Walter Bricht, Julius Bürger, Robert Fürstenthal, and Wilhelm Grosz, the musical estates of whom are all located in the archive of the Exilarte Center. The performance will also include works by the Austrian-American composer Vally Weigl. Gerold Gruber, founder of exil.arte and chairman of the Exilarte Center will be the evening's moderator.
This program marks the beginning of the joint undertaking between Exilarte and the American music publishers, Schirmer/Wise Music, resulting in the publication of some 300 works over the coming years from the Exilarte Center's archive, based at the mdw – University of Music and Performing Arts Vienna. Exilarte is a research center based at the mdw. Its objective is to restore to the collective memory, those composers and performers who were persecuted, forced into exile, or murdered during the years of NationalSocialism. Through its acquisition and collection of estates, musicological research, exhibitions, concerts and symposia, as well as seminars, Exilarte is returning to musical life those voices who were brutally silenced. This lost cultural heritage is an important part of twentieth century music history. The Exilarte Center sees as its central obligation the recovery, preservation and dissemination of this repertoire to present to future generations.
About the Musicians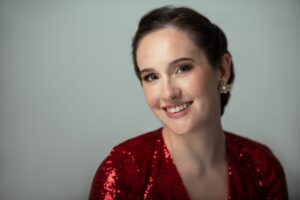 Josipa Bainac is a singer and voice scientist currently completing her doctoral studies at the mdw – University of Music and Performing Arts Vienna, from which she also holds a Master's degree in Lied and Oratorio Singing. A native of Croatia, she began her already acclaimed career by winning several national vocal competitions, including the Bohanec Prize of the Zagreb Academy of Music (2014). Since then, she has received a number of prestigious awards for her interpretations of the classical vocal repertoire as well as premieres of contemporary music, including the Gottlob Frick Medal (Germany, 2019), the Hilde Zadek International Singing Competition (Vienna, 2019), the Ada Sari Prize (Poland, 2017) and the Isolde Langowski Prize for Art Song (Germany, 2015). Josipa performs worldwide with renowned orchestras such as the Strauss Capelle Vienna, Camerata Hamburg, Heilbronn Symphony Orchestra, Krakow Opera Orchestra and Collegium Musicum Vienna. Her repertoire includes art song, oratorio and mass parts as well as baroque and romantic operas and operettas. Image Credits: Shirley Suarez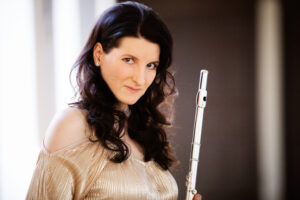 Austrian flutist and musicologist Ulrike Anton received her musical education in Austria, France and England. She is one of the leading performers in the field of music banned by the Nazis as represented by her concert activities and her many CD recordings (Preiser Records, Gramola, Centaur). Her recording of the Erwin Schulhoff Double Concerto with the English Chamber Orchestra was highly acclaimed by the international press. She regularly performs in Europe, the USA, Canada and Asia and has appeared at, amongst others, the Wiener Musikverein, the Wiener Konzerthaus, the Konzerthaus Berlin, the Philharmonie Brno, Carnegie Hall New York, the Palacio de Bellas Artes in Mexico City and Ishibashi Memorial Hall in Tokyo. As a soloist she has performed with the RSO – Vienna Radio Symphony Orchestra, the Christiania Chamber Orchestra Oslo, the Košice Philharmonic Orchestra, Orchestra Berg and the China Youth Philharmonic Orchestra. Reputed composers such as Gabriele Proy, Viktor Fortin, Karl Haidmayer, Can Aksel Akin and Michael Graubart have dedicated compositions to her. Ulrike Anton is vice-chair of the Exilarte Center at the mdw – University of Music and Performing Arts Vienna. Image Credits: Julia Wesely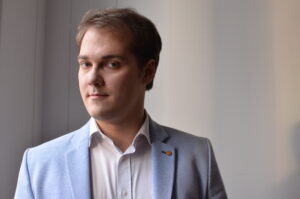 David Hausknecht is a pianist and chamber musician currently working as a répétiteur at the University of Music and Performing Arts Vienna – mdw, from which he holds a Master's degree in Piano Chamber Music. He made his debut in 2006 performing Mozart's last piano concerto KV 595 in the Rudolfinum Hall in Prague with the Czech Philharmonic Orchestra conducted by Zdenek Macal. David is a laureate of numerous international competitions, including Prague Junior Note (2004), International Carl Czerny Competition (2005), Virtuosi per musica di pianoforte (2007), as well as laureates of the Dresden Anton G. Rubinstein Competition (2009), Brahms Competition Pörtschach (2012 & 2013), Ada Sari Vocal Accompanist Award (2017) and others. In 2018 he debuted as a recording artist under the Schwechtenstein-Records label with works by Leos Janacek on the composer's original grand piano restored by Klavieratelier Hecher in Vienna. Image Credit: Studio Hausknecht
About the Moderator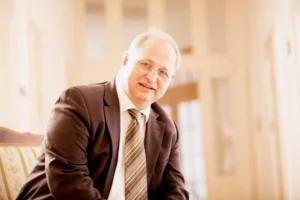 Gerold W. Gruber studied musicology and art history at the University of Vienna as well as vocal performance at the mdw – University of Music and Performing Arts Vienna. Since 1984 he has been a member of the Institute for Musicology and Interpretation Research at the mdw. His work focuses on Austrian music of the 18th – 21st century, methods of musical analysis and music by ostracized composers. Gruber initiated the Critical Edition of the Complete Writings by Arnold Schönberg. In 2006 he founded the exil.arte society which became one of the main research centers at the mdw-University of Music and Performing Arts Vienna in 2016 (including archive and exhibition space). During the last six years Exilarte received more than 30 musical estates and has started to collaborate with major music publishing houses, Schirmer/Wise Music and Boosey & Hawkes. Image Credits: Julia Wesely