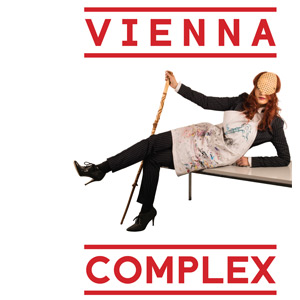 VIENNA COMPLEX
VIENNA COMPLEX
Open Daily, 10AM – 6PM. Free Admission.
EXHIBITION OPENING: WEDNESDAY FEB 26, 2014, 6PM – 8PM

Artists: EI ARAKAWA & SHIMON MINAMIKAWA, JOSEF DABERNIG, VERENA DENGLER, ANKE DYES & NIKLAS LICHTI, HARUN FAROCKI, TONIO KRÖNER, ULLA ROSSEK, ASTRID WAGNER, FRANZ WEST, HEIMO ZOBERNIG
Curator: COSIMA RAINER
Exhibition Design: ASTRID WAGNER
This international group exhibition at the Austrian Cultural Forum New York, titled Vienna Complex, is being presented in conjunction with Carnegie Hall's three week-long festival, Vienna: City of Dreams (carnegiehall.org/vienna).
The show takes the transformative psychoanalytic momentum of Vienna in 1900, and the resulting entwinement and fascination of the proponents of modernist abstraction with this therapeutic revolution as a point of departure. Based on the hypothesis that the culture of self-improvement that permeates all spheres of society today is also a result of the dissemination of therapeutic ideas into the mainstream, the exhibition presents contemporary artistic reflections on the phenomenon of our modern meritocracy.
[Image: Verena Dengler, The Verena Complex (2014)]
ABOUT THE FESTIVAL
This exhibition is part of the Austrian Cultural Forum's Vienna Complex Festival 2014. The ACFNY is partnering with New York's Carnegie Hall to present the large-scale Vienna: City of Dreams festival in Spring 2014. The Austrian Cultural Forum opens the mind and senses to Vienna today. Building upon the vast artistic, intellectual, and cultural legacies of Vienna in 1900, the ACFNY explores the vibrant creative fabric of the 'city of dreams' in the 21st century with a festival of contemporary music, a symposium, a film series, and a major visual art exhibition titled "Vienna Complex."
>> For more information please visit: acfny.org/viennacomplex
VENUE
ACFNY