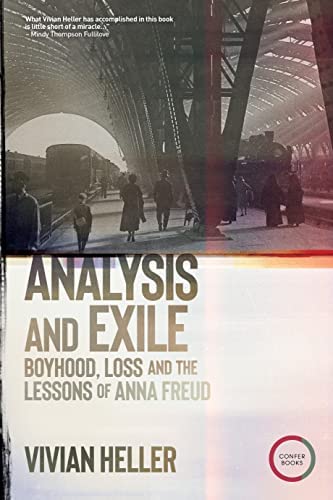 Vivian Heller: Analysis and Exile – Boyhood, Loss, and the Lessons of Anna Freud
Image Credits: Ernst Kassowitz
June 22 | 7 pm
Please RSVP here.
Join us for a book presentation of Vivian Heller's book Analysis and Exile (Confer Books, Ltd., 2022), followed by a conversation between the author and Professor Maura Spiegel of Columbia University.
About the book
The book tells the story of the childhood and youth of Vivian Heller's Jewish father, Peter Heller, who was one of the first children to be psychoanalyzed by Vienna-born pioneer child psychologist Anna Freud. He was also one of the 20 students invited to attend her experimental school in 1920s Vienna. While Anna Freud tries to teach him how to overcome his fears, Peter's native Vienna slides into Fascism and he is forced to navigate an increasingly dangerous world. At the age of eighteen, he flees to England only to be deported to Canada, where he is interned as a German-speaking foreign national. Here, Jewish refugees and Nazi P.O.W.'s live cheek by jowl.
To tell this story, Vivian Heller draws on a wealth of primary sources, including her father's case history and his internment diary, using novelistic techniques to bring the past alive.
About the panelists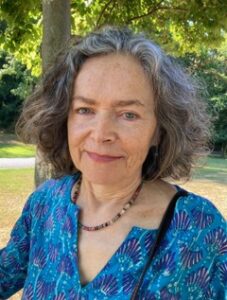 Vivian Heller is a writer of fiction and non-fiction. She received her Ph.D. in English Literature and Modern Studies from Yale University. Her non-fiction publications include a critical study of James Joyce entitled Joyce, Decadence, and Emancipation (University of Illinois Press) which won the Choice Book Award, and a history of the building of the New York City subway entitled The City Beneath Us (W.W. Norton & Company). Her essays have appeared in New Observations, The Journal of Literature and Medicine and The Georgetown Review. Her short stories have appeared in Confrontation, Bomb and Fence. Vivian Heller is currently teaching in Columbia's Narrative Medicine Program. She is also the writing tutor for the Center for Curatorial Studies at Bard College. Image Credits: Kenji Fujita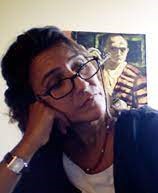 Maura Spiegel, a founder and co-director of the CUIMC Division of Narrative Medicine, is senior lecturer of English and Comparative Literature at Columbia University, where she teaches courses on fiction and film. Professor Spiegel's book, Sidney Lumet: A Life, was published by St. Martin's Press in 2019. She co-edited the journal Literature and Medicine (Johns Hopkins University Press) with Rita Charon, MD, Ph.D., for seven years. In addition, her book, The Breast Book: An Intimate and Curious History (Workman), was a Book-of-the-Month Club Quality Paperbacks selection. She has written for The New York Times and has published essays i.a. on the history of emotions, Charles Dickens and diamonds in the movies. Image Credits: Maura Spiegel