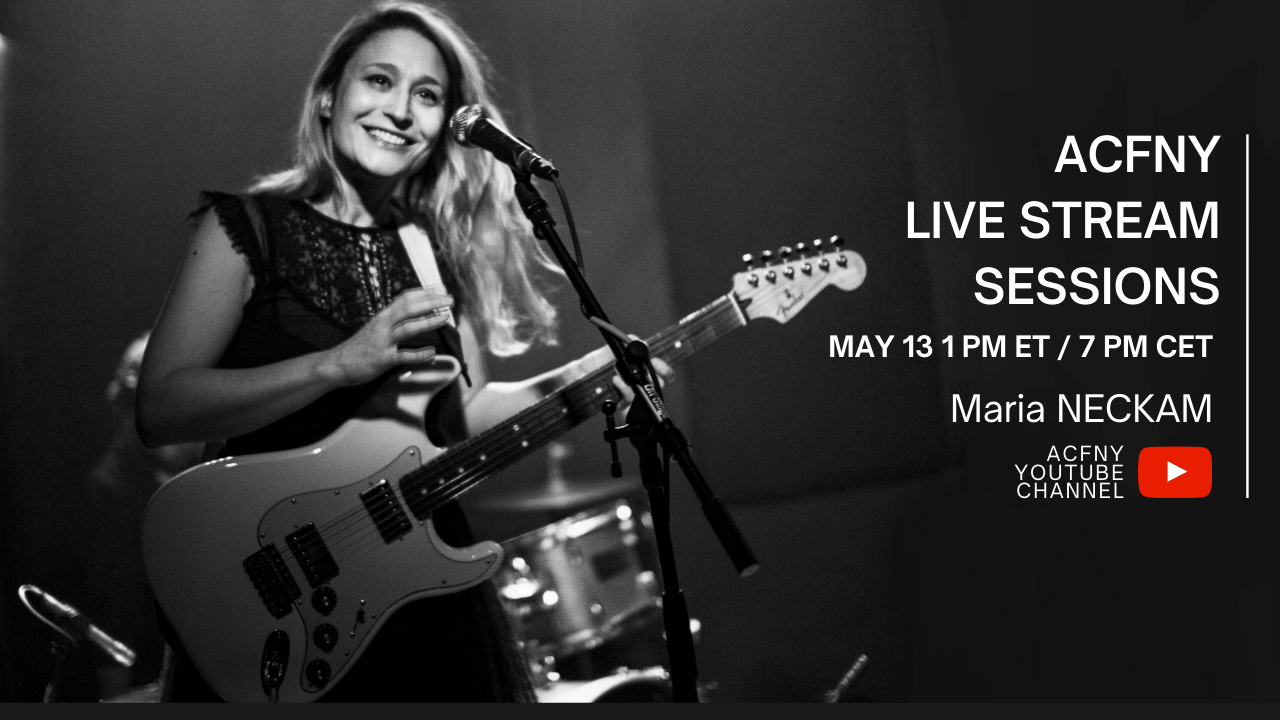 ACFNY Live Stream Sessions – Maria Neckam
May 13, 2021 | Join us for Episode 2 of the ACFNY Live Stream Sessions! On May 13 at 1 PM EDT/ 7 PM CET live from our concert hall, Maria Neckam presents new songs from her upcoming EP, as well as music from her latest album "The Leap," featuring a powerful band with Josh Dion (drums), Jesske Hume (bass) and Nir Felder (guitar). Watch via this link below.
ABOUT THE MUSICIAN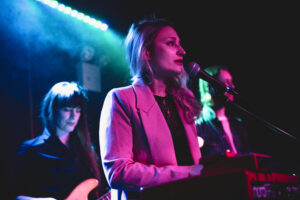 We all have to hit reset on our lives sooner or later. Indie-pop singer-songwriter Maria Neckam was met with an unexpected heartbreak that sent her careening through a smorgasbord of emotions. Then forced to contend with a new life, she bravely picked up the pieces and reemerged with a colorful, playful and altogether moving new album called "The Leap."
Neckam turns the emotional, psychological screws in a way that's magnificently visceral and supercharged with universal truths. "The Leap" is much more than a musical statement. It represents her own willingness to explore within the world blooming around her and to take risks. Her words pierce like arrows from Cupid's gentle quiver and her voice balances between smooth confessionals and mountain-tumbling majesty.
WEBSITE | FACEBOOK | INSTAGRAM | TWITTER
About the ACFNY Live Stream Sessions
We proudly present to you the ACFNY Live Stream Sessions. Every month we will be hosting a live stream concert with some wonderful Austrian American collaborations for you to enjoy "on the go".
Watch Episode 1: Leo Genovese & Franz Hackl Duo Feat. Special Guest Elisabeth Lohninger
+++
Image credit: Danielle Quintanilla (studio), Kevin W Condon (live photos)