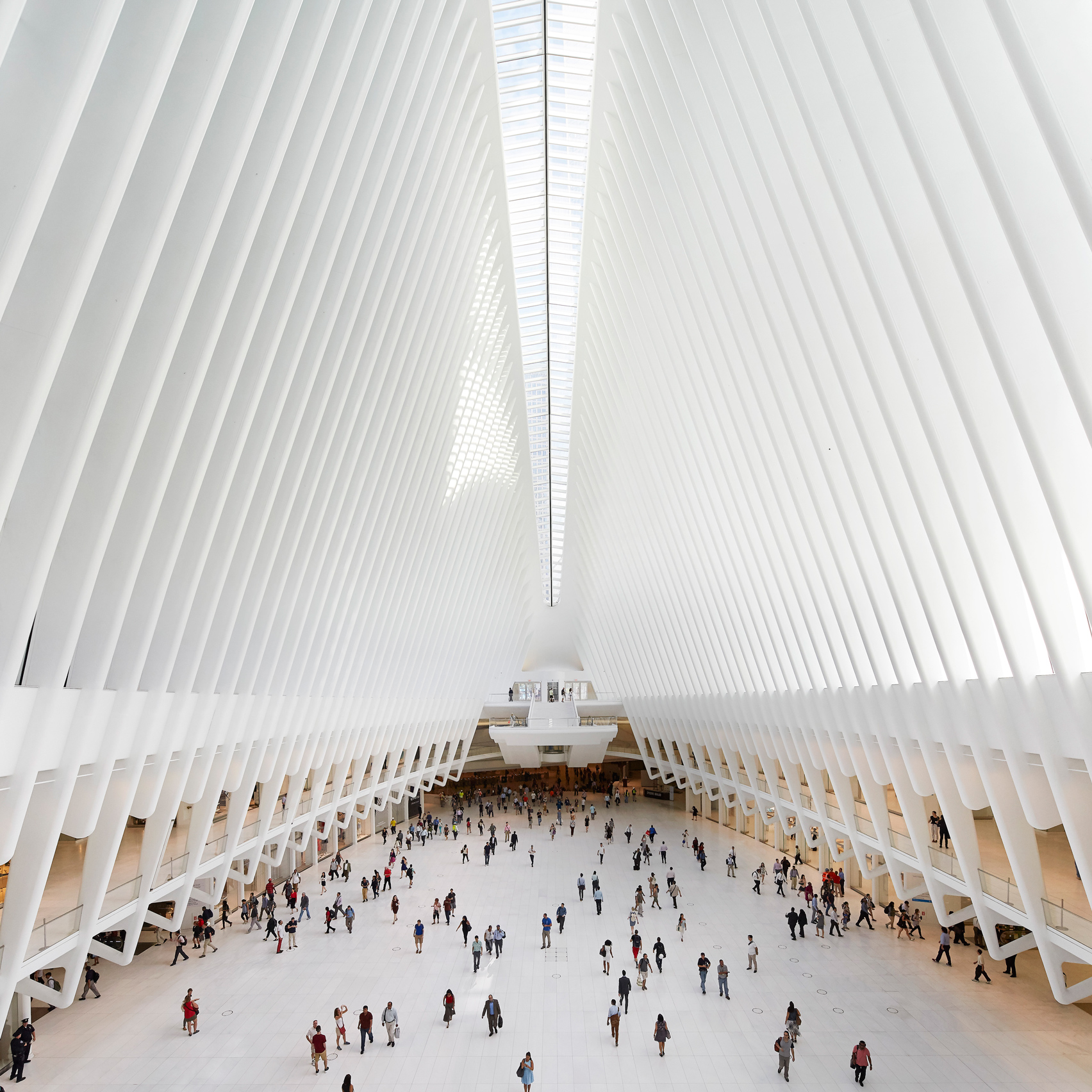 ACFNY Supported | Music Traveler@Oculus
June 21, 2021 at 3 PM ET
In addition to participating in Make Music New York festival featuring Gottfried Stoeger's Dreamhunter right outside our doors, the ACFNY is pleased to announce a collaboration with the Austrian startup and marketplace Music Traveler, and their partners World Trade Center Oculus and Steinway & Sons. Thus, for the first time in the course of this festival, the Cultural Forum offers several Austrian artists a platform of artistic expression. Some of the Austrian musicians that will perform at this event include:
Luisa Muhr
Matthias Loescher & Daniela Bauer
Gottfried Stöger & Walter Fischbacher
The musical program at World Trade Center Oculus begins at 3 PM ET.
Each program will be recorded and available online at a later date.
Just as the NYC Oculus connects people from all around the city and the world, this Music Traveler@Oculus production aims to be a joyful, inclusive event for everyone to make music together between their travels through the Big Apple. After a year of lock-down, live music is here to be enjoyed again in New York City in person and digitally with musicians from all corners of the globe. The program is produced by Hyung-ki Joo, Louise Lau, Elias Constantopedos, Lynn Yen, Shruti Kumar & Julia Rhee.
The piano-centric program is broken down into 5 segments throughout the afternoon of Make Music Day.
Everyone is a Baby, by Lynn Yen
Live by Living People, by Hyung-Ki Joo
Multi-Instrumentalism, Julia Rhee
Homecoming, by Shruti Kumar & Elias Constantopedos
Melt the Melting Pot, by Louise Lau
The first segment is compiled with performers age between 11 to 98 to enjoy performing together without the generation gaps. The second segment, Live by Living People is the world premiere performance of "Childhood", an album of 10 piano pieces newly published on Universal Edition, composed by the British Korean composer-pianist Hyung-ki Joo. For this world premiere, eight pianists have been chosen from Manhattan School of Music, Joo's Alma Mater. In addition, "Chandeliers", a hauntingly evocative piece written as a memorial to 9/11, will be premiered for the first time in New York at the site with which 9/11 is tragically associated. The third segment showcases the over-achieving multi-instrumentalists' jam session to validate NYC as the Jazz capital of America, followed by the fourth segment featuring today's young female composers from all over the world celebrating the spirit of our return to live music. And as the coda, the final segment wraps up with musicians of all musical genres coming together to represent the local New York City music scene.
About World Trade Center Oculus
The World Trade Center Oculus is a transportation hub. It is the Port Authority of New York and New Jersey's formal name for the new PATH station and the associated transit and retail complex that opened on March 3, 2016. The station's renaming took place when the station reopened. It was designed by Spanish architect Santiago Calatrava and composed of a train station with a large and open mezzanine under the National September 11 Memorial plaza. This mezzanine is connected to an aboveground head house structure called the Oculus—located between 2 World Trade Center and 3 World Trade Center—as well as to public concourses under the various towers in the World Trade Center complex.
Music Traveler
Music Traveler is a marketplace that centralizes spaces and venues with musical instruments and equipment for the creative industry. The platform enables musicians and live performance production organizers to find and lease creative spaces and venues including recording studios, concert halls, rehearsal spaces, lesson spaces, etc. with or without instruments or equipment for a transactional fee. Founded by Julia Rhee and Aleksey Igudesman, together with world-renowned ambassadors Billy Joel, Hans Zimmer, Sean Lennon, Adrien Brody, and John Malkovich, just to name a few. In early of 2021, The MTTV (MusicTraveler.TV) features were launched to provides simplification of digital revenue generation by artists' work, reaching new audiences to facilitating fundraisers for charitable causes and grassroots initiatives.
Steinway & Sons
Steinway & Sons is a German-American piano company founded in 1853 in New York City by German piano builder Henry E. Steinway. The company's growth led to the opening of a factory in New York City, United States, and later a factory in Hamburg, Germany. The factory in Queensborough of New York City supplies the Americas, and the factory in Hamburg supplies the rest of the world. Steinway has been described as a prominent piano company, known for making pianos of high quality and for inventions within the area of piano development. Steinway has been granted 139 patents in piano making, with the first in 1857. Under the leadership of Mr. Ron Losby, current president and CEO of Steinway & Sons, Steinway pianos are sold by a worldwide network of around 200 authorized Steinway dealers who operate around 300 showrooms.
Make Music New York
Make Music New York is a not-for-profit dedicated to bringing out the musician in all of us, connecting New Yorkers to their communities and with each other, and bringing bold new artistic creations to life. Its mission is ambitious, inclusive, adventurous and fun, and it is accomplished through two annual citywide celebrations: the flagship festival Make Music New York, held each summer solstice on June 21st — the longest day of the year — and Make Music Winter, a series of participatory musical parades held each winter solstice on December 21st — the longest night of the year.