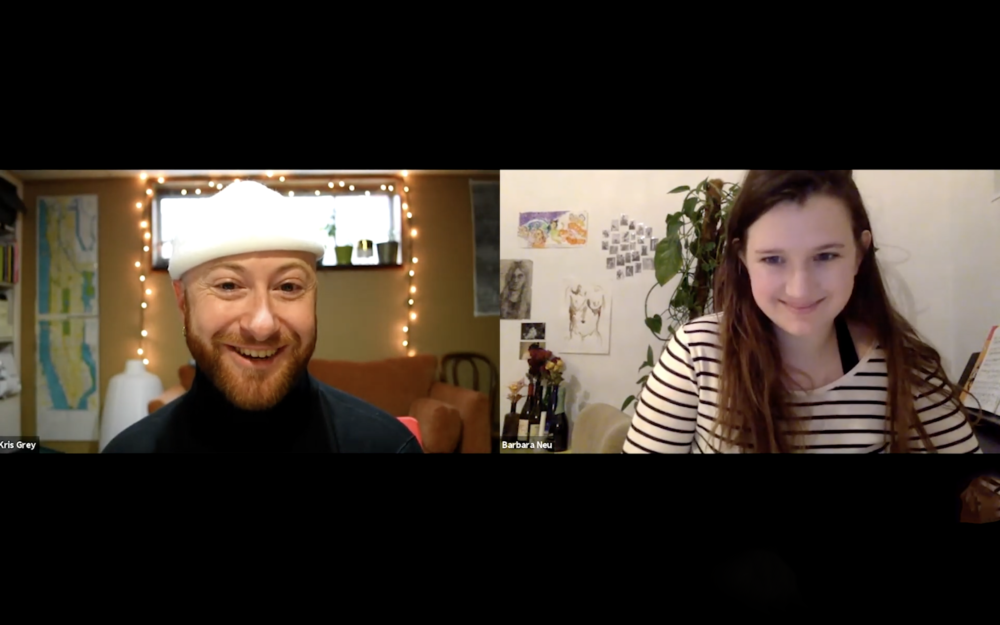 The Day Before – UN/MUTE on Trafika Europe Radio
Get ready for our unveiling ceremony by tuning in on this special preview chat.
On the day before the official online presentation of the results of UN/MUTE, our three-month collaboration and online residencies involving 20 artists from Europe and NYC, Trafika Europe's Andrew Singer discusses with Undercurrent co-director Daina Mattis and a group of UN/MUTE residents and artist including experimental filmmaker Eren Aksu (Germany), sound artist Justyna Banaszczyk, a.k.a. FOQL (Poland), visual artist and performer Kris Grey (NYC), visual artist and performer Marie Lukáčová (Czechia), visual artist Emily Shanahan (NYC), poet Sheila Maldonado (NYC), and clarinetist Barbara Maria Neu (Austria).
This special episode is part of Trafika Europe Radio's Focus on Festivals and has been supported by the Austrian Cultural Forum New York, the Czech Center New York, the Goethe-Institut New York, the Polish Cultural Institute New York as well as the EUNIC Cluster New York.
Listen to the live stream on May 8 at 1 PM ET by visiting this link: https://trafikaeurope.org/go/radio
Following live stream, you can find this episode in the new Focus on Festivals series archive on Trafika Europe Radio, for listening on-demand anytime.
ABOUT UN/MUTE – 10002
UN/MUTE-10002 follows the narratives of ten European artists who have never visited New York City and ten NYC-based artists, paired into teams of two, one European with one New Yorker. Additionally, one artist is a digital immigrant, born before 1986, and the other is a digital native, born into the world of web browsers and email, after 1986. Over a series of Zoom sessions, each team's collective creative process will unfold in a series of video recordings. The online world that has emerged in response to the pandemic reshapes our definition of social contact, obscures our private and public environments, and circumscribes the evolution of communication.
Click here to learn more & register for the Unveiling on May 9 at 1 PM ET.
Click here to learn more about TEAM PROFILE (Barbara Maria Neu/Austria + Kris Grey/NYC).