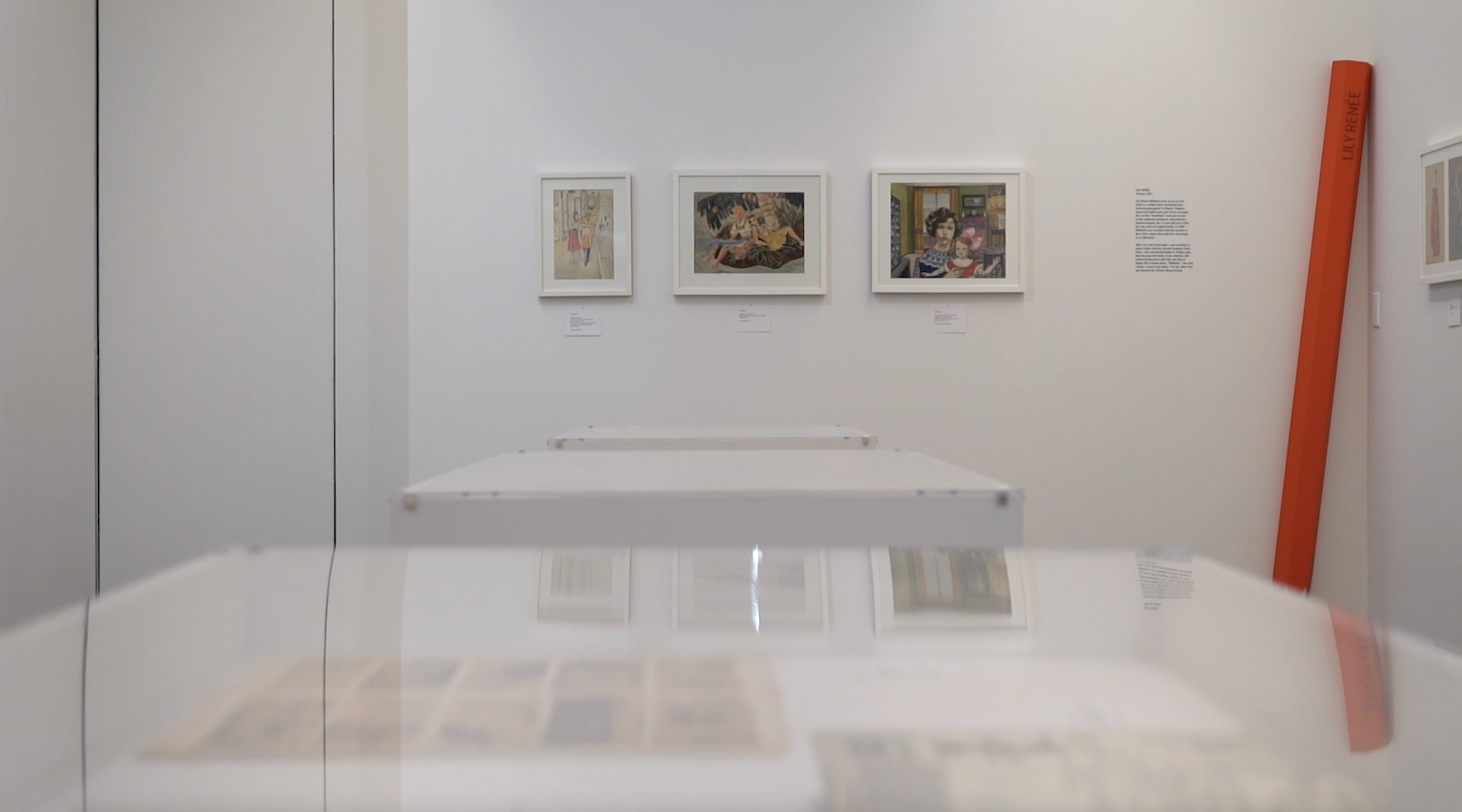 Virtual Gallery Tour | Three with a Pen
Follow the ACFNY as we take you through the entire exhibition of Three with a Pen, presenting close-ups of the artworks and describing the artists' lives, legacies, and works in detail. The virtual tour is available on the ACFNY YouTube Channel via the link below:
ABOUT THE EXHIBITION
The "three with a pen" are connected by the same fate. Growing up in Vienna, all three artists already had a passion for drawing at a young age. As Jews at the time of the so-called "Anschluss", they had to leave their hometown and found success elsewhere. The three artists depended on their drawing pencils as armor for survival and the means to make a living.
Lily Renée (born 1921) drew superheroine comics in the U.S., worked as a freelance artist, and designed children's books, among many other accomplishments. Bil Spira (1913-1999) was a portraitist, caricaturist, and gifted counterfeiter who helped many people persecuted by the Nazis find their way to freedom. Paul Peter Porges (1927-2016) made it to the big arenas for cartoonists in the U.S., working for publications such as The New Yorker and Mad Magazine. This exhibition illuminates the lives and practices of these three highly creative individuals who wielded mighty pens.
Learn more about the artists, view installation photos, and more here.